Information for Move Out
We know this was not the end to the semester than anyone was anticipating. For many of you, the opportunity to "close out" the semester is no longer available. For us, as well, we do not have the opportunity to say goodbye properly but we know that we will connect again and we look forward to seeing many of you back on campus in the Fall.
Please know that there is an ample number of appointments available to folks to schedule a time for move out that is most convenient to you. We will need all residents to sign up for an appointment so that they may retrieve their belongings.
Staggered Move Out
We will employ a staggered move out plan for residents to come to campus to retrieve their belongings from the residence halls to limit the number of folks on campus at any given time. Utilizing the Housing Self-Service page (hyperlinked), you will select a 3 hour block of time to move out your belongings. There will be a number of time slots from which you can select when you log onto the Housing Self-Service page. You will be expected to sign up at least 48 hours in advance so that we can ensure that card access is turned on for your arrival.
We are asking that you coordinate with your roommate(s) to ensure that you are NOT selecting the same move out time. If you are not feeling well at your scheduled move out time, please do not come to campus. Contact Residence Life at reslife@wilkes.edu to reschedule.
Please keep in mind that all other campus buildings will be closed and locked during this coordinated move out. Students will not be permitted into any other buildings on campus during their move out appointment.
Preparing for Move Out
Sign up for a check out time by logging into our Housing Self-Service page with your Wilkes credentials.

Checkouts will be scheduled for blocks on Wednesday, May 20 through Sunday, June 7 between 9:00 a.m. - 12:00 p.m. or 1:00 p.m. - 4:00 p.m.
If you receive an error message when selecting a time, all appointment slots in that block are full. Please select another time.
If you are not feeling well at your chosen move out time, you can go back to the Housing Self-Service page to change your time.

Complete the COVID-19 Assessment and Acknowledgement Form online. This must be done at least 24 hours before your arrival to campus.
Gather boxes, tape, and other moving and cleaning supplies in advance of your departure from campus,
Bring your personal masks/face coverings as recommended by the Pennsylvania Department of Health. Any student or guest found not wearing appropriate face masks will be asked to leave campus immediately. Face coverings will not be provided by the University.
Gather your Wilkes ID and residence hall key.
Seek the help of no more than one other person to assist you.

Please do not bring more than one other person to assist you in moving.

Procure any moving equipment you may need. Dollies and laundry carts

will not

be available for use.
When You Arrive on Campus to Move Out
Proceed directly to your assigned residence hall, put on your masks, and use your Wilkes ID card to gain access to the residence hall. Your ID card will only allow you access to your hall during your scheduled appointment time.

Students moving out will be expected to abide by all city parking ordinances and meters. Folks can move their cars to a campus lot, which will not be ticketed, while they are packing their rooms.

Remove all personal belongings from your residence hall room, including any furniture you own.

Students will be charged for personal removal of items and excessive cleaning should they not remove all of their personal belongings or trash from rooms.

Bring all trash to the building lobby/trash rooms or dumpster for University Towers.

For UT residents,

DO NOT

leave any items in the lobby area by the elevators. Cameras will be routinely monitored and residents will be charged a disposal fee.

Return the furniture in your room/apartment to the standard layout.
If you rented a micro-fridge, please clean and unplug it but leave it in the room.
Turn off lights. Close and lock windows. Close and lock your door.
Please your key into your provided key envelope, seal, and return to your hall's drop off location. Failure to return your key to its appropriate location may result in a lost key charge.

For Evans Hall, your key lockbox is located on the ground floor hallway near the laundry and computer rooms.
For University Towers, your key lockbox is located in the ground floor lounge near the vending machines and public restrooms.
For all other halls, your key lockbox is located in the lobby of the University Police Office (formerly, Public Safety; located on Main St, on the ground floor of the parking garage).
While you are on campus, if you have any questions, contact the Residence Life Office at (570) 408-4350. We will be answering the phone during all move out shifts.
Damage Billing
After all residents have completed their move out process, Residence Life staff will assess damages in all residential spaces. Please know that while we will be using a liberal definition of "expected normal wear and tear," we will bill residents for major damages to halls that is beyond this definition. This includes leaving furniture behind that does not belong to the college, missing furniture issued by the college, and excessive cleaning.
Mail Room
All of your first-class mail and packages should have been forwarded to the permanent address Wilkes University has on file. For any inquiries about expected mail or packages, please contact the Eddie's Mail Room Supervisor, Jim Yeninas, at james.yeninas@wilkes.edu or (570) 408-4123.
Summer Storage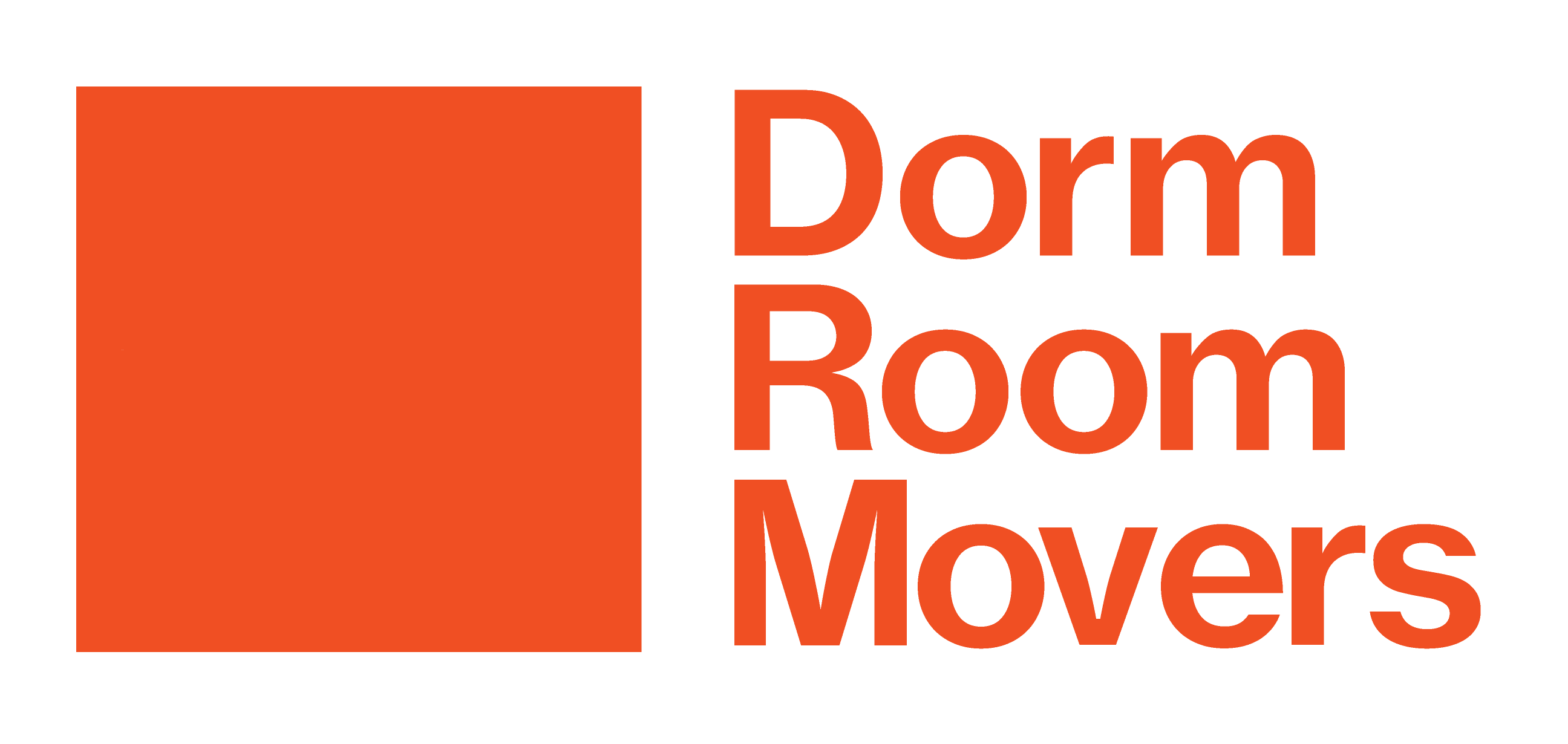 Move-out day will be here before you know it. Our official storage provider, Dorm Room Movers can help you with your stuff this summer so you can focus on what really matters, college!

This is how easy it is: They send you boxes and tape. You pack - that's it. Their movers will pick up your items, store them while you're away, and deliver everything back to you when you return! Dorm Room Movers can also ship boxes home or wherever you need them.

Register now and join over 60,000 students that have made life easier for themselves and their parents by leaving storage & shipping to Dorm Room Movers!

No stress because:
They send you boxes and tape to pack.
Picked-up and delivered by professional movers.
$100 coverage per box or unboxed item.
Climate-protected storage and 24/7 security.
BBB A+ accredited.
How it works:
Have questions? Learn more, text (856) 369-3676 or call (888) 769-3676
Have Questions?
During the identified move out times, if you have questions or concerns, you may call the Residence Life Office at (570) 408-4350 or email us at reslife@wilkes.edu. Someone will be available to answer the phone and assist.