Wilkes Dining strives provide an unsurpassed and delicious experience.
We aim to provide our customers with the best service, experience and, most importantly, cuisine! A variety of unique locations on campus offer everything you need, including your morning cup of coffee, quick bites between classes and relaxing dinners with friends.
Dining on campus isn't one size fits all. Our meal plans were designed to meet your unique needs. Let us help you find the perfect plan for you!
Find Your Fit external website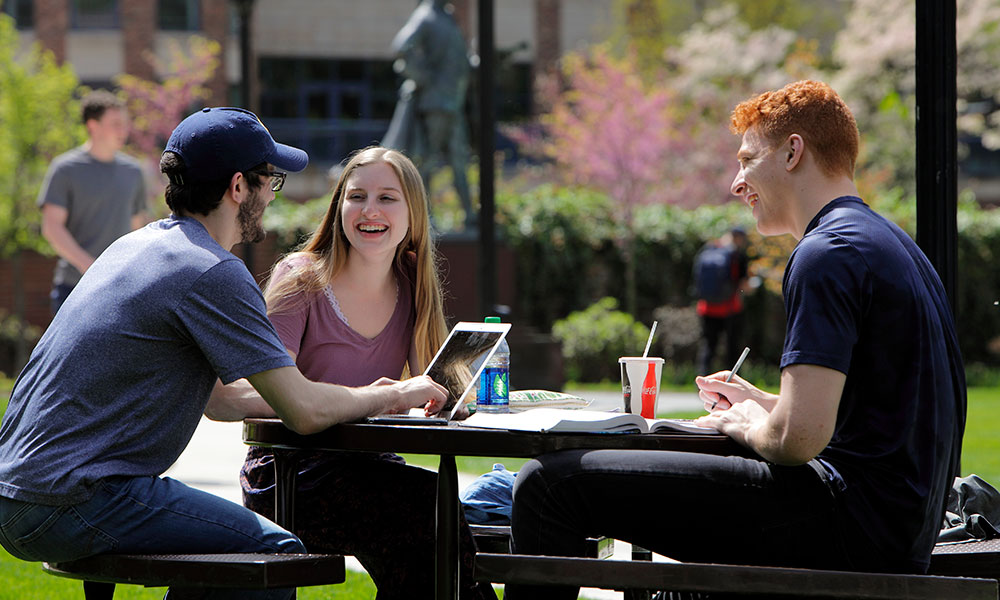 6
Unique dining locations throughout campus, including Starbucks, Henry's Dining Hall and Greens to Go
12
Meal plan and product options available for students, faculty and staff
10+
Participating locations in the surrounding area that accept meal plan Flex Dollars
Dining and Flex Dollars
You may add Dining Dollars and Flex Dollars to your account at any time. Dining Dollars are accepted at all Wilkes University Dining locations, while Flex Dollars can be used at any Wilkes University Dining location as well as select local vendors.
Participating Flex Dollar Locations external website