Wilkes has consistently provided quality interns, ready to enter the workforce and provide immediate value to employers.

Reginald Miller | Borton-Lawson
Organizations interested in employing the professional services of interns should submit job descriptions to: sharon.castano@wilkes.edu, Director of Internships, or call (570) 408-2950.
Download Employer Affiliation Agreement (.pdf)
Co-op and Internship Programs at Wilkes
Through a coordinated effort between the Co-op Education & Internships Program Wilkes faculty, and intern/co-op site mentors, students obtain valuable practical experience while organizations obtain capable, young, professionals who are able to help meet goals.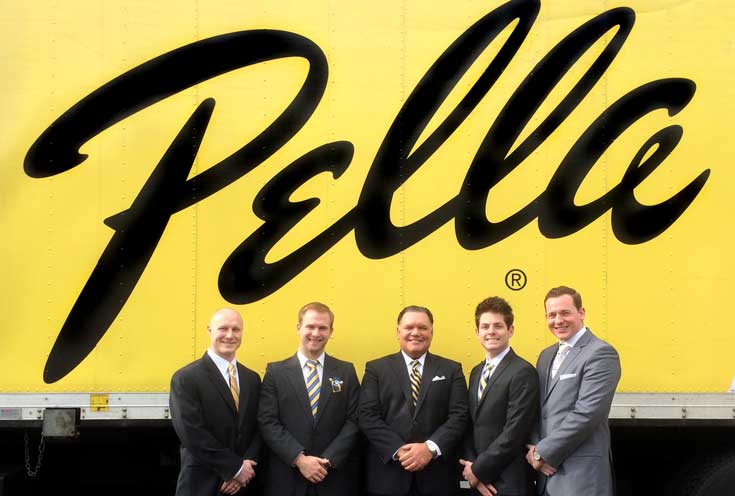 Students who meet academic standards and departmental requirements and have completed at least 30 credits are eligible to participate programs during the fall, spring or summer semesters.
Each professional intern is assigned to a faculty coordinator with a background related to his or her field experience. The internship program requires that the student work at a placement site for a specified number of hours -- part-time during the school year or full-time during the summer. During that time, the student will fulfill learning objectives developed under the guidance of the site supervisor and the faculty coordinator. Academic credit is awarded to Wilkes University students upon achievement of objectives, positive employer evaluations, and a credit-worthy academic project.
Programs and Majors with Internship Opportunities
Accounting*
Anthropology
Business Admin
Economics
History
International Business
International Studies
Marketing
Political Science
Sports & Event Management
Art
Communications
English
Education
Nursing
Theater, Dance
Philosophy
Psychology
Sociology
Neuroscience
Biology
Chemistry
Engineering, Electrical & Mechanical & Environmental
Mathematics
Management
Computer Science
Computer Information Systems
Earth & Environmental Science
Integrated Media
Finance
*Accounting also offers full-time senior co-op employees who work for eight weeks, January to April.
Submitting a Co-op Request
Organizations should submit requests for co-op students at least one month prior to each semester. Requests for part-time employees should also be submitted.
Request Description Requirements
Duties.
Requirements.
Number of hours required per week.
Rate of compensation.
A contact person.
Students who are seeking internships are notified of open positions, in accordance with their majors, based on the organizations' needs. After an employer chooses an appropriate candidate, the intern and supervisor arrange a schedule. Students are expected to be on site for a minimum of 15 hours per week to earn three credits. Students and supervisors arrange mutually convenient schedules and a start date. If it is necessary and beneficial, students and organizations may decide on a start date that is prior to the beginning of a semester.
Program Requirements
Students are required to complete
An academic term project.
Biweekly time sheets.
Reaction papers.
A statement of academic employment objectives.
Site members are asked to
Serve as mentors and assist students in formulating and achieving goals.
Learn objectives related to the position.
Allow faculty and cooperative-education staff to visit the student on site.
Sign students' biweekly time sheets.
Complete two evaluations (sent by Wilkes) of the interns' performance.