Andrew Kovalick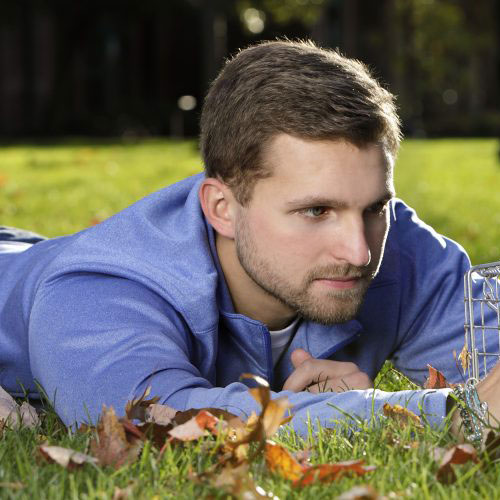 Class of 2022
Major:Biology
Minor:Chemistry
Andrew Kovalick has been lucky enough to assist with research alongside Dr. Steele and Shea Marino in the Biology Department at Wilkes. Through this research, Andrew worked extensively with squirrels. They trap and tag squirrels in Kirby Park, and then they tested their behavior in a "personality box." This all ties into a larger study that the group is doing with other universities in the U.S. and Europe in testing the JC hypothesis. This hypothesis predicts that the bolder the squirrel's personality, the further out they will travel from a tree to cache an acorn or obtain food; and the less bold they are, the less likely they will be to venture out.
Mel Fouts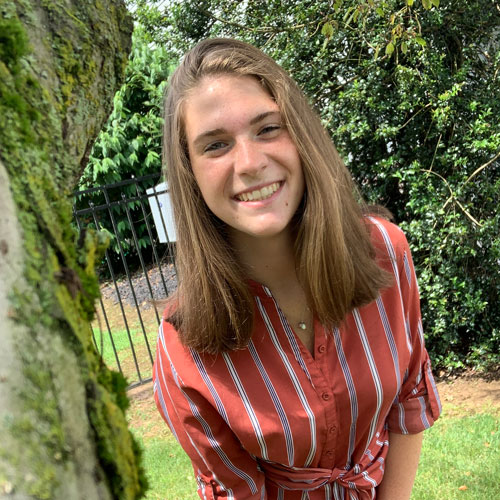 Class of 2023
Major: Environmental Engineering
Minor: Sustainability Management
Mel Fouts has been working with Dr. Blechle in the Chemistry Department at Wilkes. Their work focuses on designing plasma-assisted catalysis systems for effective exhaust remediation. Dr. Blechle and Mel study model exhaust gas systems with a variety of select catalysts: both precious metal (silver, platinum, palladium) and ceramic substrates. Composite catalysts are also designed to study the combined impact of precious metal and ceramic. Molecular vibrations, relative species densities, and electron energies are calculated and studied in order to understand the mechanisms that effectively reduce nitrogen oxides (NOx) to atmospheric nitrogen and oxygen. The ceramic catalyst has proven to effectively remove nitric oxide (NO) from the model exhaust via vibrational excitation of the molecule. Current and future work will pursue this avenue to discover new means of composite catalyst implementation for maximized efficiency. Mel presented her work at the 67th annual American Vacuum Society Conference and was awarded the Platinum Award, which is the highest award possible for undergraduate students.
Matthew Charles Schwarztrauber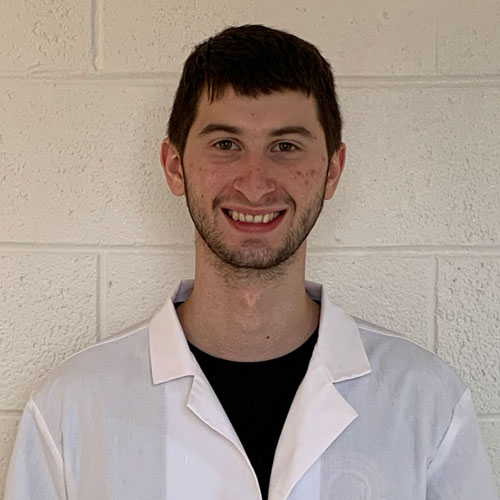 Class of 2023
Major: Pharmacy
Minor: Chemistry
Matthew Schwartztrauber worked with Dr. Youmans this past summer in the Chemistry Department at Wilkes. Matthew and Dr. Youmans used the synthetic techniques of organic and inorganic chemistry to synthesize proposed bio-mimetic models of the active site of the molybdenum cofactor of sulfite oxidase. Alongside Dr. Youmans, Matthew learned how to use the NMR machine, the uses and existence of many organic solvents and pieces of glassware, and a few methods to perform air-free chemistry. Matthew enjoyed the experience so much that he's continued this research for credit for every semester since.