Early Decision
Sometimes you just know: This is the one. If you know Wilkes University is the place you want to immerse yourself for the next four years, the home of your tribe, the school to help you launch your dreams, you may want to apply through our Early Decision option.
Advantages
priority housing, based on preference and availability
advanced registration for courses within your intended field of study
access to an early advising session
scholarship priority (maximize your scholarship potential by applying early with a FAFSA)
Early Decision Application Deadline: Nov. 15
Decisions Released: On a rolling basis and no later than Dec. 1
Scholarships and Financial Aid
At the time of your decision, you will be notified if you were selected to receive a merit scholarship. Students are reviewed for scholarships for up to $27,000 per year. We are committed to providing you with the most accurate financial aid information before you are required to commit.
If you wish to be considered for need-based aid, file the Free Application for Federal Student Aid and add Wilkes University (code 003394) when the FAFSA application becomes available on Oct. 1.
For Early Decision, your FAFSA must be completed prior to Nov. 15.
Your Commitment
If you are admitted Early Decision, it is expected that you will withdraw all other applications at other colleges and universities and become a part of the Wilkes community. Because of the importance of this decision, you should be proud of this commitment and take it seriously. Your future is bright and your hard work and motivation will continue to lead your journey here at Wilkes.
You will be directed to complete a verbal commitment form prior to Jan. 15.
Financial aid will be delivered prior to deposit deadline of Feb. 15.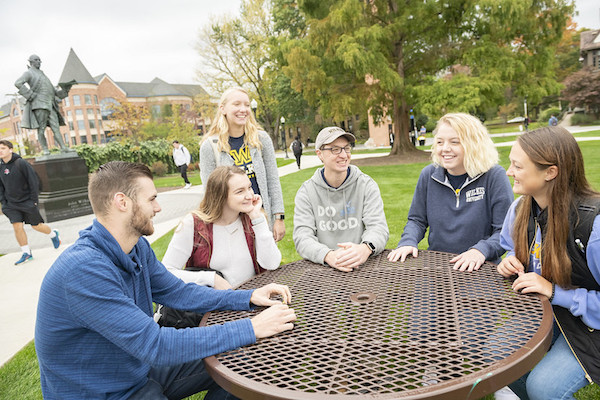 Virtual Tour
Get to know Wilkes better before you visit in person. View every aspect of campus and hear what current students have to say about Wilkes in our virtual tour.
---