Get the assistance you need from the Office of Student Financial Services
If you're concerned about paying for your education, you're not alone. Most people can't simply pull out a checkbook to cover the cost of college tuition. The good news is a Wilkes University education may be more affordable than you think.
Whether you're a high school or transfer student trying to find a college that's the perfect fit or an adult hoping to advance your career with a graduate degree, we're committed to working with you to make a Wilkes education as affordable as possible.
Student Financial Aid
We offer a variety of financial aid sources to help make your educational dreams come true. Follow the links below to learn about your financial aid options. Consider it a down payment on your future.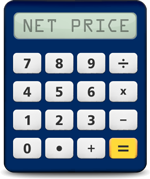 ---
The Wilkes Net Price Calculator is designed to help you estimate your scholarship and grant eligibility at Wilkes University.
CARES Act
Current Wilkes students experiencing financial hardship due to the disruption of campus operations caused by COVID-19 can apply for consideration of a one-time emergency grant available through the Coronavirus Aid, Relief and Economic Security (CARES) Act. Degree-seeking undergraduate and graduate students who were enrolled in campus classes during the spring 2020 semester may be eligible for aid. Eligible grant assistance covers expenses incurred due to the disruption of campus operations from COVID-19, including housing, course materials, technology, healthcare and childcare.
Contact Us
Mailing Address:

84 W. South St., Wilkes Barre, PA 18766

Physical Address:

Capin Hall | 165 S. Franklin St., Wilkes Barre, PA 18706

Phone: