Industry feedback is an incredible benefit to aspiring writers. That's why at Wilkes, each creative thesis is read and evaluated by an agent, editor, publisher or producer in the field. Our outside readers will provide detailed notes about your work and review their feedback during a one-on-one meeting.
Current Outside Readers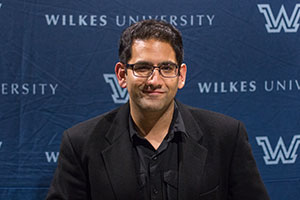 Ibrahim Ahmad
Viking Press
Ibrahim Ahmad is the senior editor at Viking Press. Prior to 2020, he was the editorial director at Akashic Books. He leads frequent writers workshops, teaches at the Wilkes University Graduate Creative Writing Program and Literary Publishing M.A. Program, and is the cofounder of Brooklyn Wordsmiths, an editorial and consulting program. In 2015, he was named one of four finalists for the inaugural Star Watch prize by Publishers Weekly, awarded to "young industry professionals who have distinguished themselves as future leaders of the industry."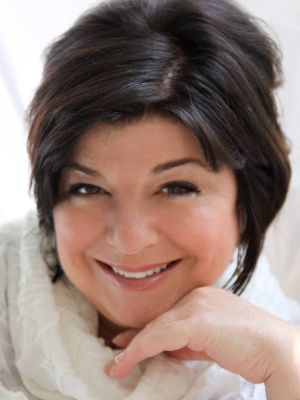 Susan Cartsonis
Resonate Entertainment
Susan Cartsonis is co-founder of and partner in Resonate Entertainment, a media company focused on films for the female audience. She has produced popular hits including What Women Want, the second highest grossing romantic comedy of all time, and the top grossing romantic comedy at the time of its release as well as other popular films that include Where the Heart Is and No Reservations. Cartsonis is a member of the Motion Picture Academy, the Television Academy and the Producer's Guild. She serves on the board of the non-profit screenwriters workshop, Cinestory, and mentors for the Meryl Streep-founded and funded Writer's Lab.
Recently she has produced the dance musical Feel the Beat, released by Netflix in June of 2020, released by The Disney Channel in August 2020. Cartsonis also produced the highly rated third of the Disney Channel hit musical trilogy, The Descendants 3 (2019), Freaky Friday the Musical (2018), and Deidra & Laney Rob a Train, (Sundance, 2017). She produced the young adult favorites The Duff, Beastly, Aquamarine, Middle School, Invisible Sister, and Carrie Pilby (Toronto Film Festival 2016) as well.
Upcoming is the original romantic comedy Give or Take for MRC Productions, Sitting in Bars with Cake, adapted by Audrey Shulman from her cookbook/memoir, for Amazon Studios, and the indie comedy/drama to star Geena Davis, Cowgirl's Last Ride.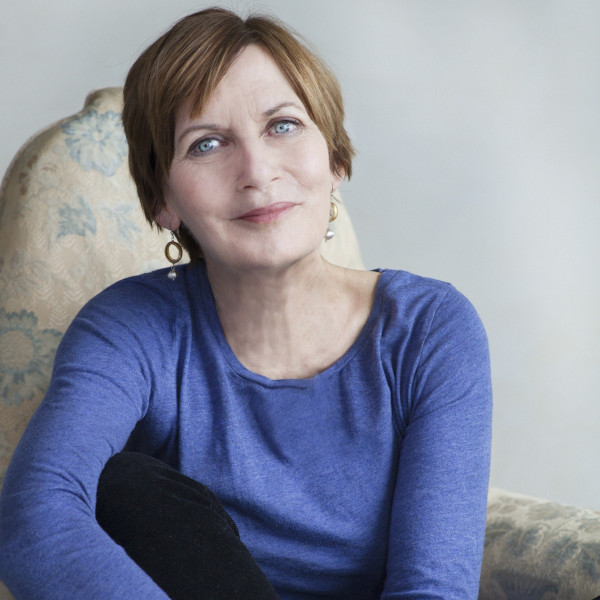 Maureen Corrigan
Book Critic, NPR's Fresh Air
Maureen Corrigan, book critic for NPR's Fresh Air, is The Nicky and Jamie Grant Distinguished Professor of the Practice in Literary Criticism at Georgetown University. She is an associate editor of and contributor to Mystery and Suspense Writers (Scribner) and the winner of the 1999 Edgar Award for Criticism, presented by the Mystery Writers of America. In 2019, Corrigan was awarded the Nona Balakian Citation for Excellence in Reviewing by the National Book Critics Circle.
Corrigan served as a juror for the 2012 Pulitzer Prize in Fiction. Her book So We Read On: How The Great Gatsby Came To Be and Why It Endures was published by Little, Brown in September 2014.
Corrigan's literary memoir, Leave Me Alone, I'm Reading! was published in 2005. Corrigan is also a reviewer and columnist for The Washington Post's Book World. In addition to serving on the advisory panel of The American Heritage Dictionary, she has chaired the Mystery and Suspense judges' panel of the Los Angeles Times Book Prize.
Photo credit: Nina Subin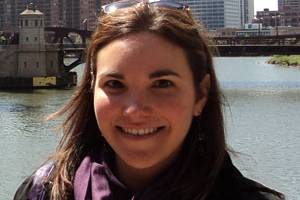 Nicole Frail
Skyhorse Publishing
Nicole Frail is a senior editor at Skyhorse Publishing, an independent publishing company based in New York City. She acquires mostly in the categories of cooking and lifestyle/hobby and children's nonfiction, as well as occasionally adult fiction, memoir, and children's fiction and picture books. She has acquired and published hundreds of titles during her eight years at Skyhorse, under many of the company's imprints. Recent titles include the Celestial Trilogy, CBD and Hemp Remedies, Sometimes I'm Anxious, Believing in Me, Rental Style, Sensory Play for Toddlers and Preschoolers, and The Ultimate College Student Health Handbook, Kissing Ezra Holtz (and Other Things I Did for Science); award winners such as The Latin Table by Isabel Cruz, Pigs of Paradise by T.R. Todd, How to Build Your Baby's Brain by Dr. Gail Gross, and An Impossible Distance to Fall by Miriam McNamara; and the national bestselling picture book Love the Earth by Julian Lennon. She also offers select freelance editorial services at nicolefrail.com. After living many years in New York City and then New Jersey, Nicole now works remotely from her home in Avoca, Pennsylvania.
Nora Gonzalez
The Gernert Company
Originally from New York City, Nora Gonzalez graduated from the University of Chicago, where she majored in English Literature with a focus on Modernism. She joined The Gernert Company in 2020, after working as an assistant book scout at Del Commune Enterprises. Nora is interested in representing narrative nonfiction, memoirs, cookbooks, illustrated works, poetry, literary and upmarket fiction. As a member of the foreign rights team and a Spanish reader, she has a particular interest in translation, and is also seeking Spanish-language authors, as well as other international writers.
Annie Hwang
Ayesha Pande Literary
Annie Hwang is a literary agent at Ayesha Pande Literary where she represents literary fiction with teeth and select nonfiction. In particular, she gravitates toward high-concept, voice-driven literary fiction and impactful narrative nonfiction that grapples with the complexities of our world. Above all, Annie is always on the hunt for gifted storytelling that stretches its genre to new heights. Her authors include John Paul Brammer, Franny Choi, Lilly Dancyger, Faylita Hicks, Sequoia Nagamatsu, and Cleo Qian.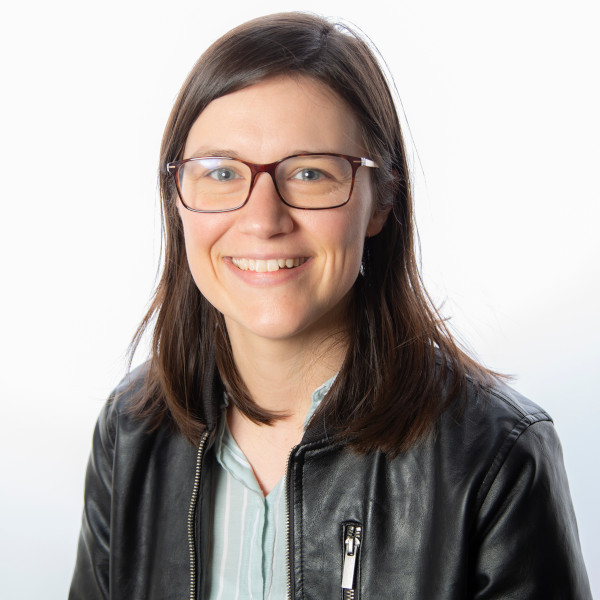 Alyse Knorr
Switchback Books
Alyse Knorr is an associate professor of English at Regis University, co-editor of Switchback Books, and co-producer of the Sweetbitter podcast. Her most recent book of poems, Mega-City Redux, won the 2016 Green Mountains Review Poetry Prize, selected by Olena Kalytiak Davis. She is also the author of the poetry collections Copper Mother (2016) and Annotated Glass (2013); the non-fiction books GoldenEye (2022) and Super Mario Bros. 3 (2016); and four poetry chapbooks. Her work has appeared or is forthcoming in The New Republic, Poetry Magazine, Alaska Quarterly Review, Denver Quarterly, and The Georgia Review, among others. She received her MFA from George Mason University.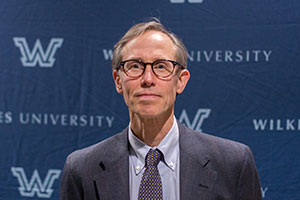 Albert LaFarge
Albert LaFarge Literary Agency
Albert LaFarge, PhD, founded the Albert LaFarge Literary Agency in Boston in 2003. He earlier worked as a book editor at Random House, Henry Holt, and Harcourt, and as deputy editor of DoubleTake magazine. He is the editor of The Essential William H. Whyte (Fordham University Press, 2000) and, with Robert Coles, Minding the Store: Great Writing About Business, From Tolstoy to Now (New Press, 2008). He has taught writing, editing, and publishing at Harvard College, Harvard Extension, and Boston University, and is currently a lecturer in the Department of Liberal Arts at Massachusetts College of Art and Design.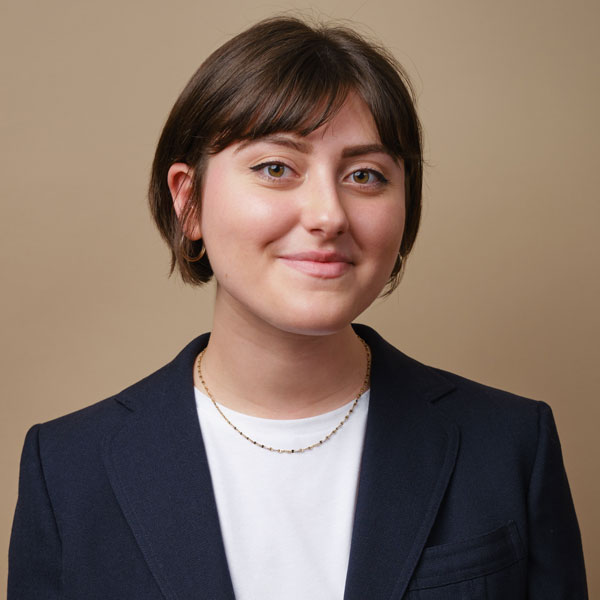 Danielle Matta
Robin Straus Agency
Danielle Matta is a Junior Agent at the Robin Straus Agency. She graduated from NYU with a BA in English, specializing in Creative Writing and Post-Colonial Literature, and joined RSA in May of 2020 after her internships at McIntosh & Otis and Writers House. She gravitates towards inclusive fiction and non-fiction with distinct, lyrical storytelling and—being first-generation herself—underrepresented voices of diasporic and immigrant communities. She also loves an unorthodox ghost story or psychological thriller. Although Danielle has lived in NYC since 2015, she grew up in Virginia, and therefore has a life-long love for farmers markets, cornbread, and green spaces.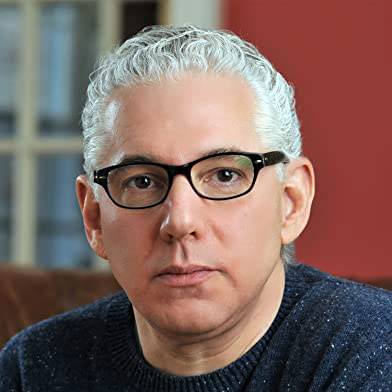 Robert May
SenArt Films
Robert May, an advisory board member and founder of SenArt Films, is a producer of independent films whose projects have collectively garnered more than 40 awards including the Oscar, Bafta, Independent Spirit Awards and Human Rights Award. May produced
The Station Agent, directed by then first-time director Tom McCarthy, which starred Peter Dinklage, Patricia Clarkson and Bobby Cannavale,
The Fog of War (Errol Morris)
Stevie (Steve James)
The War Tapes (Deborah Scranton)
Bonneville (Chris Rowley), starring Jessica Lange and Kathy Bates.
Recently, May released his directorial debut, the documentary Kids for Cash, a film about greed, corruption and kids. Quotes like "Riveting," "Shocking," and "Gifted Storyteller" from the likes of The New York Times, The Hollywood Reporter and Variety have been used to describe the film. May's projects have been distributed by Miramax, Sony, Lions Gate, 20th Century Fox and Comcast/Universal. May is currently in active development on a number of projects and is in production on an adventure film, Lust for Gold: A Race Against Time. May is currently in development on a number of TV and film projects.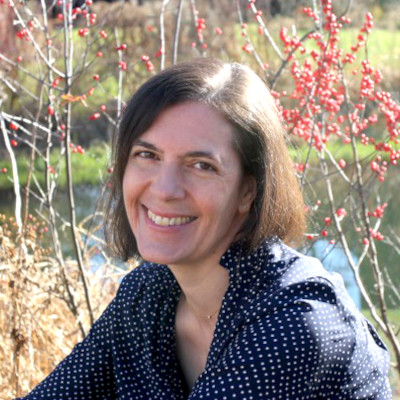 Rebecca Hart Olander
Perugia Press
Rebecca Hart Olander's poetry has appeared recently in Bracken, Crab Creek Review, Jet Fuel Review, The Massachusetts Review, Tinderbox Poetry Journal, and other journals and anthologies, and her collaborative visual and written work has been published in multiple venues online and in They Said: A Multi-Genre Anthology of Contemporary Collaborative Writing (Black Lawrence Press, 2018). Rebecca is a winner of the Women's National Book Association poetry contest and the Mass Poetry Ekphrastic Gallery contest and was granted a Straw Dog Writing residency at Patchwork Farms.
Her poetry books include a chapbook, Dressing the Wounds (dancing girl press, 2019), and a full-length collection, Uncertain Acrobats (CavanKerry Press, 2021). She holds an MAT in English from Smith College and an MFA in Writing from Vermont College of Fine Arts. Rebecca teaches writing at Westfield State University and is editor/director of Perugia Press.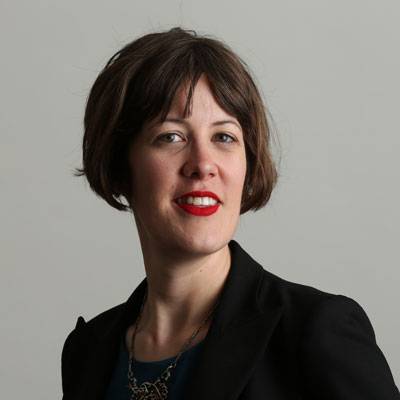 Molly Pisani
Star-Splitter Editorial Services
Molly Pisani is a freelance editor and copy editor based in New York. Her eight years in the publishing industry span two literary agencies and two publishers, predominantly Simon & Schuster. In 2014, she formed Star-Splitter Editorial Services, where she has worked with authors including Roxanna Elden, Kirkland Hamill, Byron Lane, Steven Rowley, and Nemat Sadat. She loves working closely with authors on memoirs, character-driven fiction, and narrative nonfiction that explores cultural studies, social justice, food, travel, humor, history and psychology. A graduate of Smith College and the Columbia Publishing Course, Molly is a member of the Editorial Freelancers Association and contributes to the group's internal diversity initiative.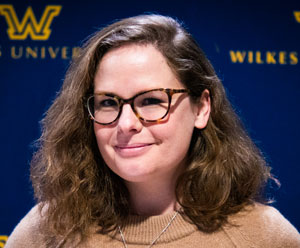 Kiele Raymond
Thompson Literary Agency
Kiele Raymond is an agent at Thompson Literary Agency. She began her publishing career at Simon & Schuster in 2009, contributing to multiple New York Timesbestsellers at both Touchstone and Gallery Books. Kiele received her B.A. in Anthropology and English Literature from Johns Hopkins University and her M.A. in the Humanities from the University of Chicago. She joined TLA in 2017 to seek out bold new voices in literary fiction and select narrative non-fiction. Her clients include Peace Adzo Medie, Ari Braverman, Nichole Perkins, Tana Wojczuk and Courtney Emerson, among others.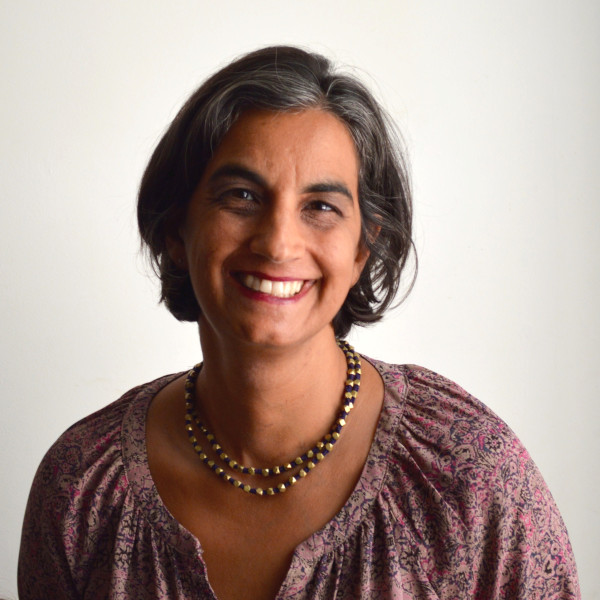 Anjali Singh
Ayesha Pande Literary Agency
Anjali Singh is an agent at Ayesha Pande Literary, a Harlem-based boutique literary agency. She began her career in publishing as an international book scout in 1996 and went on to have a career as an editor at Vintage Books, Houghton Mifflin Harcourt, Simon + Schuster and Other Press.
Among the literary authors she currently represents are Bridgett Davis (The World According to Fannie Davis: My Mother's Life in the Detroit Numbers), Susan Abulhawa (Against the Loveless World, winner of the Palestine Book Award), Nawaaz Ahmed (Radiant Fugitives, a PEN-Faulkner Finalist), Mai Al-Nakib (An Unlasting Home), Rachel M. Harper (The Other Mother), Padma Viswanathan (Like Every Form of Love) and Praveen Herat (Between This World and the Next, winner of the 2023 Restless Books Immigrant Fiction Prize).
She is on the lookout for character-driven fiction or non-fiction works that reflect an engagement with the world around us and graphic novels for all ages.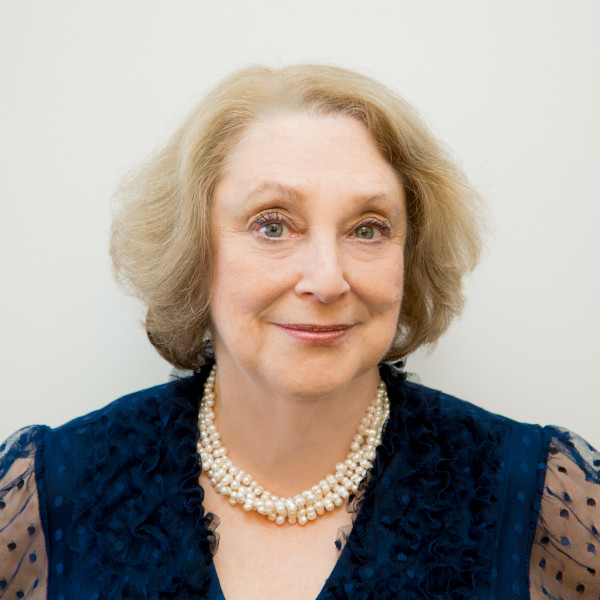 Victoria Skurnick
Levine Greenberg Rostan Literary Agency
Victoria Skurnick is an agent at the Levine Greenberg Rostan Literary Agency, where she represents both fiction and nonfiction. Among her clients are writers of literary fiction – e.g., David Hicks and Caroline Angell – Suspense authors – e.g., Susan Elia MacNeal, Jennifer Hillier and Harry Dolan – and writers in the fields of history, politics and current affairs – e.g., Mary Louise Kelly, Kermit Roosevelt and Scott Greenberger.
Victoria has been the editor-in-chief of The Book-of-the-Month Club and senior editor at St. Martin's Press and Pocket Books/Simon and Schuster. She is also the co-author of seven novels written pseudonymously by Cynthia Victor.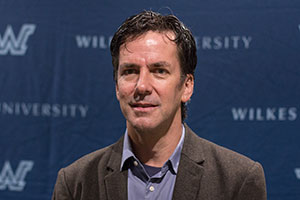 Johnny Temple
Akashic Books
Johnny Temple, a Wilkes University Creative Writing Program advisory board member, is the publisher and editor-in-chief of Akashic Books, an award-winning Brooklyn-based independent company dedicated to publishing urban literary fiction and political nonfiction. He won the 2013 Ellery Queen Award and the American Association of Publishers' 2005 Miriam Bass Award for Creativity in Independent Publishing. Temple is the editor of the anthology USA Noir, which was selected as a New York Times Editors' Choice and includes stories from Dennis Lehane, Jonathan Safran Foer, Joyce Carol Oates, and others. Temple has taught courses on the publishing business at Wilkes University, Wesleyan University, and Pratt Institute; and is the Chair of the Brooklyn Literary Council, which works with Brooklyn's borough president to plan the annual Brooklyn Book Festival. He also plays bass guitar in the band Girls Against Boys, which has toured extensively across the globe and released numerous albums on independent and major record companies. He has contributed articles and political essays to various publications, including: The Nation, Publishers Weekly, AlterNet, Poets & Writers, and BookForum.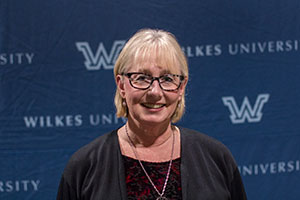 Chris Tomasino
The Tomasino Agency, Inc.
Chris Tomasino has been agenting since 1975, when she joined RLR Associates, Ltd and developed their literary division. Her clients have included Civil War historian and novelist Shelby Foote, former baseball manager and now MLB executive Joe Torre, talented international book packagers and corporate clients Angel Records and The Professional Golf Association. She is as comfortable with commercial fiction as she is with highly produced full color books; with the unconventional Anti-Coloring Books as she is with translating the content of the world's foremost online wedding resource, The Knot, and its offspring The Nest and The Bump, into best-selling book franchises. She shepherded through the publishing process Sarah Ban Breathnach's ground-breaking daybook for women, Simple Abundance (two and a half years on the New York Times bestseller list, with 27 foreign editions) and its spin-offs, as well as its new 25th anniversary update for 21st Century readers, published in November, 2019. Ever ahead of the trends, she was in on the boon in young adult fiction series in the 1970s and 1980s, the cookbook and lifestyle rage in the 1980s and 2000s, and the blossoming of spirituality and esoterica in the 1980s and 1990s. Having started her own boutique-sized agency in 2000, she specializes in memoir, self-help, lifestyle, health, women's issues, commercial and literary fiction, and works that celebrate diversity in culture, origins and ideas. Even though non-fiction is a staple of her list, Chris loves fiction and is always on the lookout for the novel that will envelope, entertain, and enrich. She is the proud agent of a number of Wilkes faculty members, graduates and friends who collectively have sold 16 titles to trade publishers, with more in the pipeline. In June 2017, after more than a decade as a visiting faculty member at Wilkes residencies, Chris joined the Advisory Board of the Maslow Family Graduate Program in Creative Writing.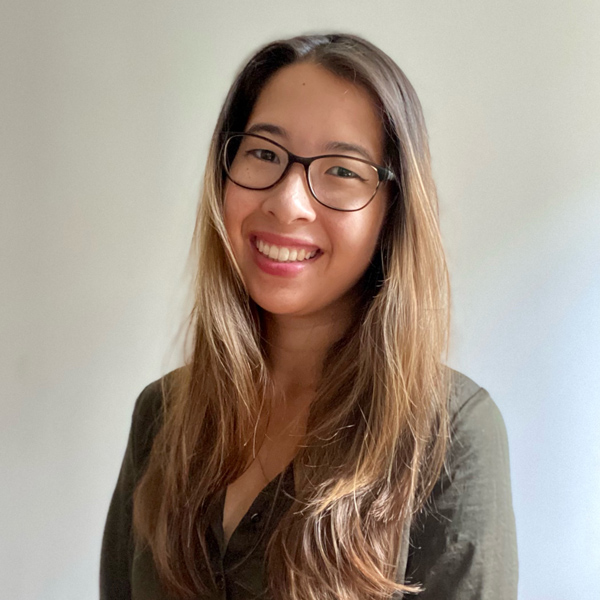 Jade Wong-Baxter
Frances Goldin Literary Agency
Jade Wong-Baxter joined the Frances Goldin Literary Agency in 2021. She previously worked for three years at Massie & McQuilkin Literary Agents as a junior agent and foreign rights associate. A graduate of Vassar College, Jade is looking for adult literary/upmarket fiction and narrative nonfiction, with an emphasis on narratives by and about people of color, as well as the perspectives of marginalized identities.