Share Your Story with the World
Prepare your manuscript for publication with our project revision master class.
Creative-minded individuals like you understand that the drive to polish, revise and improve your masterpiece never really ends. You've put in the time and your work is ready to be shared with the world. Take your manuscript to the next level with this specially designed master class.
CW 698: Project Revision Master Class
This six-credit post-graduate class is for writers holding Master of Arts or Master of Fine Arts degrees who want additional guidance on their creative manuscript. It serves as a final-revision period to advance a manuscript to publication or production by working with accomplished authors who are industry-specific experts, experienced teachers, and master editors.
Under the guidance of a dedicated writing mentor, you will:
Revise and polish your novel, story collection, essay collection, memoir, poetry collection, screenplay or playscript.
Receive advice, guidance and direction on submitting the revised manuscript for publication or production.
Accomplished Faculty Mentors
Expert one-on-one guidance will be provided by select faculty from the Maslow Family Graduate Program in Creative Writing at Wilkes University. Proficient authors in their own right, these individuals can help you overcome the challenges in your manuscript while polishing your final piece and preparing it for submission.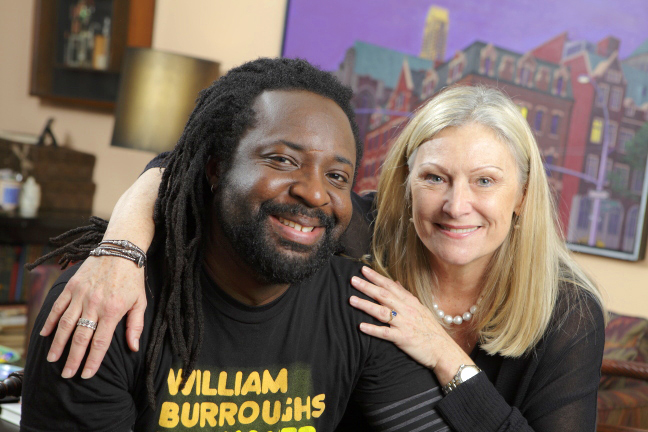 Faculty members include:
Laurie Jean Carter, Nonfiction: Memoir
Rashidah Ismaili AbuBakr, Poetry
Ross Klavan, Screenwriting
Richard Uhlig, YA and Screenwriting
Jean Klein, Drama
Robert Mooney, Fiction
Juanita Rockwell, Special Session: Meditation for Writers
Convenient Online Learning
The master class is held conveniently online so that you can balance work, family, and your creative passions from the comfort of your home. A high level of virtual interaction ensures a close connection to your faculty mentor while allowing you to collaboratively set the deadlines and milestones that best suit your project revision.
Affordable Tuition
The total cost of the 16-week course is $3,600 with discounts for Wilkes M.A. and MFA alumni. Inquire for details.
Admissions Requirements
Interested students must have:
An MA or MFA from an accredited creative writing program.

PhD students with a creative dissertation will also be considered
Writers without such degrees may be considered if their book manuscript is approved by the Program Director.

A revised and completed draft of a full-length creative manuscript in the following areas of study: fiction, nonfiction, poetry, screenwriting or playwriting.
A willingness to reimagine and revise the piece while working with an accomplished author/mentor.
Application process and deadline
Apply by December 30 for a late-January start and July 1 for an August start. Send your letter of intent to david.hicks@wilkes.edu. Please attach a copy of your manuscript.
For more information
David Hicks, PhD
Director, Maslow Family Graduate Program in Creative Writing
Wilkes University
(570) 408-4527