Inspire the creative writer in you.
Enroll in our writing workshops today! Enjoy these noncredit creative writing classes in multiple topics. Workshops are open to adults of any age or education level and take place in hybrid or online formats.
Available Workshops
Headlines of Your Life
Online | 4 sessions
6:00-8:00 p.m. on Mondays
Oct. 17 - Nov. 7
Taught by Frances Reilly
Tuition: $120
Learn how to use adapted techniques from the journalist's toolbox to write true stories from your own life.
Kickstart your personal essay and memoir writing in this accessible workshop where we will experiment with tools adapted from journalism to help you write a personal essay that embodies the emotional truth of a story from your life. From writing a compelling opening, to researching for descriptive details, you will become a more observant reporter of your own life.
Each session will offer a simple adapted technique to experiment with, time for writing, and a supportive writing community to write with.
Whether you are just beginning your writer's journey or are a more experienced non-fiction writer looking for a new approach, you'll gain new ideas, and tools you can use again and again. Four Sessions beginning Monday, Oct. 17th, 6:00-8:00 PM EST
Fran Reilly is a media professional and writer with extensive experience in the magazine and newspaper industries, serving most recently as the Director of the News Leaders Association, and Publisher of City Limits News. She holds an M.A. in Creative Writing with a concentration in Creative Nonfiction and is an MFA graduate Heat the Maslow Family Writing program at Wilkes University.
---
Painless Novel Writing
Online | 4 sessions
6 - 8 p.m. on Tuesdays
Oct. 18 - Nov. 8
Taught by Jennifer D. Bokal
Tuition: $120
To many writers, plotting a Novel is like a soul-killing outline complete with Roman Numerals and specified indentations. Yet, to sit down at a computer and begin working without any intention—other than to write a Novel—often ends with an unfinished manuscript and a frustrated author. This workshop helps break down the overwhelming job of writing a Novel into smaller, more manageable tasks. Participants will learn how to use character development, story arcs, beats, and scenes in their current work-in-progress.
Jennifer D. Bokal penned her first book at age eight. An early lover of the written word, she decided to follow her passion and become a full-time writer. From then on, she didn't look back. She earned a Master of Arts in creative writing from Wilkes University and became a member of Romance Writers of America and International Thriller Writers.
Winner of the Sexy Scribbler in 2015, Jennifer is the author of author of several books, including the Harlequin Romantic Suspense series Rocky Mountain Justice, the connected series, Wyoming Nights, and several books that are part of the Colton continuity.
Happily married to her own alpha male for more twenty-five years, she enjoys writing stories that explore the wonders of love. Jen and her manly husband live in upstate New York. They have three beautiful grown daughters, two very spoiled dogs, and a cat who runs the house.
---
The Writers' Block
Online | 4 sessions
6:30-8:30 p.m. on Tuesdays
Oct. 18 - Nov. 8
Taught by Monique Franz
Tuition: $120
This workshop offers supportive space for fiction writers (or writers of any genre) to have accountability as they approach literary projects. Students create a four-week goal for their new works or works-in-progress, then meet their targets with the support of peers and instructor. Each class will include writing tips and warm-ups before online writing sessions. Students will share original material to gain peer feedback and life-long pen pals.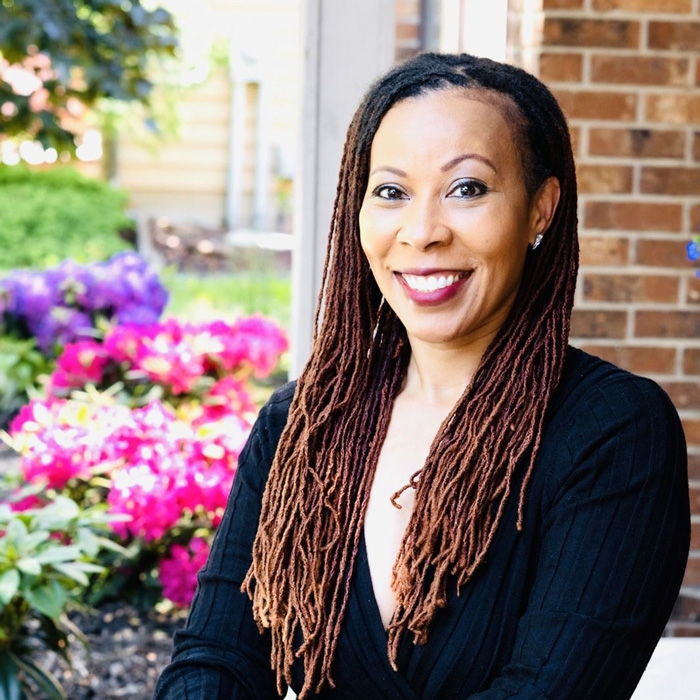 Monique Franz, Novelist and playwright, earned her Master of Fine Arts in Creative Writing from Wilkes University where she received the Beverly Hiscox and Norris Church Mailer scholarship awards for literary fiction. Franz wrote and directed for professional onstage and onscreen productions in Hong Kong, including creative work as Head Performing Arts Mentor of the International Academy of Film and Television.
---
Writing Hard Stories in Memoir
Online | 5 sessions
7:00-9:00 p.m. on Wednesdays
Oct. 19 - Nov. 16
Taught by Vicki Mayk
Tuition: $120
Life's challenging experiences – grief, illness, trauma, loss of all kinds – are often the subject in memoir and nonfiction. Accessing these stories and bringing them to the page poses challenges emotionally and creatively. In this five-week workshop, we will learn techniques for telling our hard stories. Self-care for writers dealing with sensitive material also will be covered.
Vicki Mayk is a journalist and nonfiction writer whose writing has appeared in Hippocampus, Literary Mama, the Manifest-Station, and the anthology Air. Her book, Growing Up On the Gridiron: Football, Friendship, and the Tragic Life of Owen Thomas, was published by Beacon Press. She teaches nonfiction writing workshops and has helped writers tell their hard stories in a hospice bereavement program and in her Write to Heal workshops.
---
Mining the Essay: Finding Universal Connection in Personal Moments
Online | 4 sessions
6:00-8:00 p.m. on Thursdays
Oct. 27 - Nov. 17
Taught by Sarah Pisak
Tuition: $120
Essays that are read and reread unearth private and personal moments for universal connection. In this workshop designed for intermediate writers, learn how to integrate universal topics into personal essays and vice versa. The four-week course will culminate in an online reading of one revised piece the student has written during the course. Students will be guided on their nonfiction writing journey with examples from essayists Alice Walker, Linda Hogan, and Audre Lorde, among others. Students will be encouraged to interact as typically every class is equally proportioned with 25% in class discussion, 25% lecture based, 25% in class writing time, and 25% workshopping. New work will be generated each class period with an opening and closing prompt as well as a short homework assignment which will be workshopped the following class
Sara Pisak is an editor, reviewer, essayist, and poet. Sara participates in the Poetry in Transit Program and has recently published or has work forthcoming in The Rumpus, Hippocampus Magazine, Whale Road Review, Door is a Jar, the Deaf Poets Society, Five:2:One Magazine, and Appalachia Journal, among others. In total, she has published over 100 pieces. When not writing, Sara can be found spending time with her family and friends.