Are you looking for a way to become part of the Sordoni Art Gallery community? Help support our mission by joining a family of supporters who are dedicated to providing quality arts experiences to Wilkes University Students and the surrounding community.
With your membership you will be able to explore the gallery with preview access, attend special members-only events, and be the first to know what's happening next at the Sordoni Art Gallery.
Looking for additional ways to support the gallery? Become a volunteer and help out the gallery!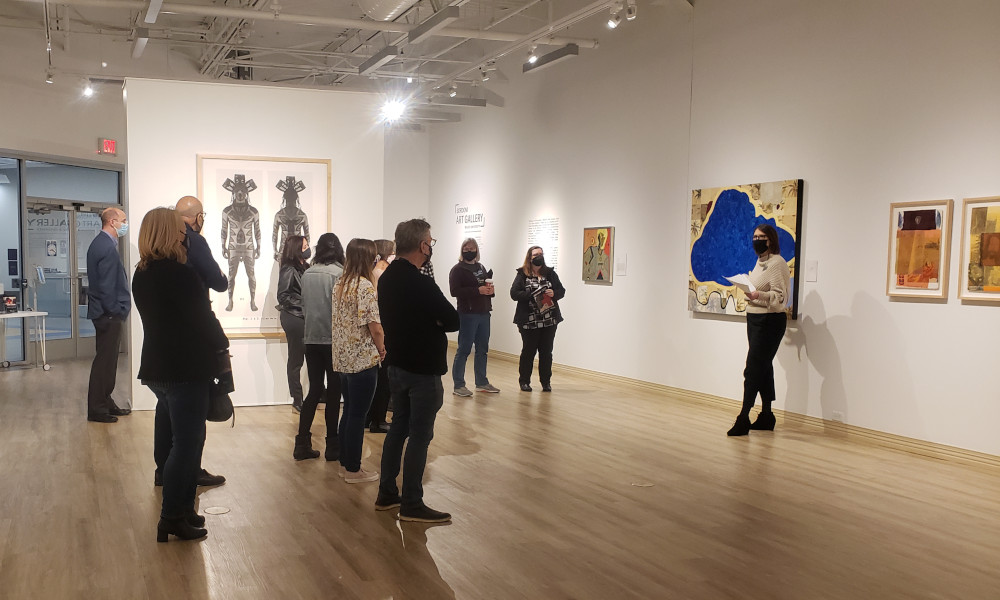 Membership Levels & Benefits
Student Membership
Free for all college students
All students are welcome with a valid student ID. To enroll, email Heather Sincavage (heather.sincavage@wilkes.edu) with your name, mailing address, email and expected graduation date.
Individual Membership
$50
With an Individual Membership, you will have preview access to all gallery programming. Benefits include:
Access to members-only preview events
Advanced registration and discounts on special events
"First Look" email previews
Quarterly e-newsletter and exhibition announcements mailed directly to your home
Family Membership
$100
Membership benefits for two adults and all children under 18 years old. Membership provides you and your family with preview access to all gallery programming. Benefits include:
All Individual Membership benefits
Art Lover Membership
$250
As part of the Art Lover membership you will engage with the local art community and beyond, all while supporting our mission. Benefits include:
All Family Membership benefits
Reciprocal benefits at over 700 museums and galleries through the North American Reciprocal Museum (NARM) program
Two Guest Passes to eligible members-only events
Acknowledgment of gift by name listed in exhibition catalog
Director's Circle Membership
$500
As a member of the Director's Circle, you are are an arts advocate deeply committed to sharing and advancing the Sordoni Art Gallery mission. Benefits include:
All Art Lover Membership benefits
Four Guest Passes to eligible members-only events
Exclusive access to unique events (such as an artist studio tour) and opening parties, as well as notice for registration-only events
Acknowledgment of their gift by name listed on gallery donor wall and exhibition catalog
Complimentary exhibition catalog mailed directly to home
Lifetime Membership
One-time payment of $5,000+
As a Lifetime Member, your philanthropic commitment to the Sordoni Art Gallery leaves lasting impact throughout your community. Benefits include:
All Director's Circle Membership benefits
Private tour of exhibition with curator or director
Free Admission to gallery workshops and registration-only events
Complimentary on-site event parking