The Sordoni Art Gallery provides many ways for visitors to experience the gallery. With a mission to encourage an appreciation of the arts within Wilkes-Barre and the surrounding community, we offer a wide variety of free educational events throughout the year.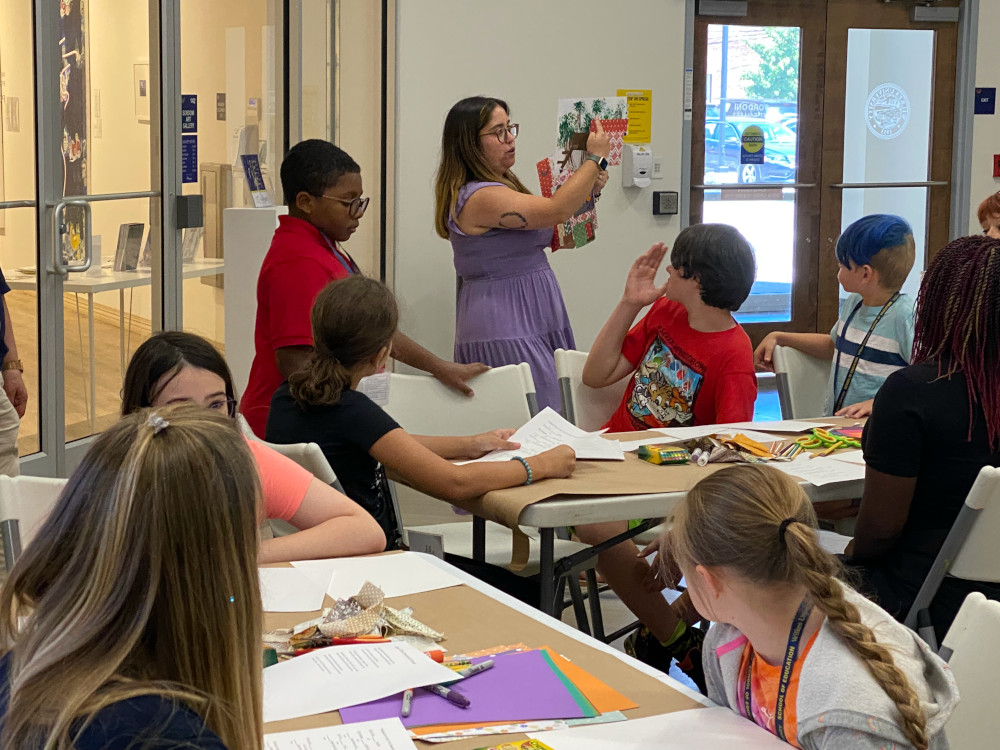 K-12 Arts Program
The Sordoni Art Gallery's redesigned K-12 Program provides age- and subject-adapted tours and hands-on workshops to encourage an appreciation of the arts and an understanding of its role in society through direct engagement. Our programming is based around the Visual Art Curriculum Framework and The Standards Aligned System (SAS) developed by the Pennsylvania Department of Education.
Learn More About the K-12 Program
---
Second Saturdays
Second Saturdays Family Hour is a free event that encourages children and adults to engage with exhibitions in new and artistic ways. Occurring on the second Saturday of each month when the gallery is open, families are invited to participate in hands-on activities at the gallery such as art making workshops, as well as passive events like story time. Each second Saturday will feature different activities.
The 2022-2023 Second Saturday schedule is:
Sept. 10, 2022
Nov. 12, 2022
Jan. 14, 2023
Feb. 11, 2023
April 8, 2023
May 13, 2023
In Search of Meaning: Memory Becomes Us Second Saturday
Saturday, Sept. 10 from 12 to 2 p.m.
Activities include:
Making Memories scrapbooking workshop where families will create an 8x8 scrapbook page about their visit to the gallery. One instant photo and all scrapbooking materials will be provided. All experience levels and ages are welcome.
Jan Lokuta from the Wilkes-Barre Riverfront Parks Committee will present coloring sheets based on the Wyoming Valley and discuss memories and how they relate to places.
Story Time with Miss Olivia! At 1 p.m., Miss Olivia from Sordoni Art Gallery will read Memory Jars by Vera Brosgol.
---
Family Guide
The exhibition Family Guide gives families with young children a new way to explore the gallery together. Designed to reflect each exhibition, the guide includes drawing and writing prompts, vocabulary words, and conversation starters related to the artwork on display.
---
Art Heroes
The Sordoni Art Gallery has put together the most important artists you should know about into a limited edition run of Art Heroes! Inspired by trading card games like Pokemon, new cards are created on a monthly basis to reveal little clues about their artwork and legacy. Be sure to visit the gallery to collect them all.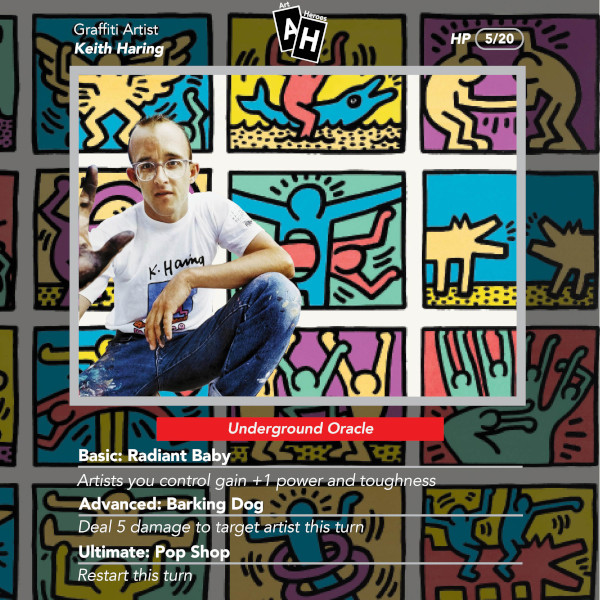 Keith Haring
Series: AIDS Awareness, Dec 2021