From theatre to dance, and from art to music, Wilkes University is the place to experience the arts in northeastern Pennsylvania.
Wilkes University's Division of Performing Arts offers a wide variety of theatre, music and dance performances throughout the year in the Dorothy Dickson Darte Center for the Performing Arts.
Enjoy four mainstage productions as well six to 10 student-directed black box productions. From classic works to lively cabarets to absurdist drama, Wilkes is committed to producing high quality, diverse performances that showcase the talent and creativity of our student artists.
The thriving dance program and Degnan Ballet Center present a full schedule of jazz, modern and ballet offerings as well delighting audiences each year with the holiday favorite The Nutcracker. Music enthusiasts are treated to performances ranging from classical symphonic band to jazz.
Wilkes University encourages the growth of artistic talent with training in all the arts. Wilkes undergraduate students benefit from engaging classes in drawing, painting, printmaking and other fine arts while non-traditional students can study piano, voice, guitar and orchestral instruments through private instruction or through The Conservatory. Local art patrons can visit the Sordoni Art Gallery, which features exhibitions by internationally recognized artists that enrich the cultural life of northeastern Pennsylvania.
A university is traditionally a place where culture thrives and is passed from generation to generation. The arts programs at Wilkes continue to provide entertainment, enrichment and a fertile academic ground for new talent to grow.
Pursue Your Artistic Passions
Outside the classroom, student clubs and organizations encourage you to enhance your craft and unleash your creativity. Activities like Art Club, Civic Band, Choral Club, Chamber Orchestra and others offer plenty of opportunities to participate in arts activities on our campus.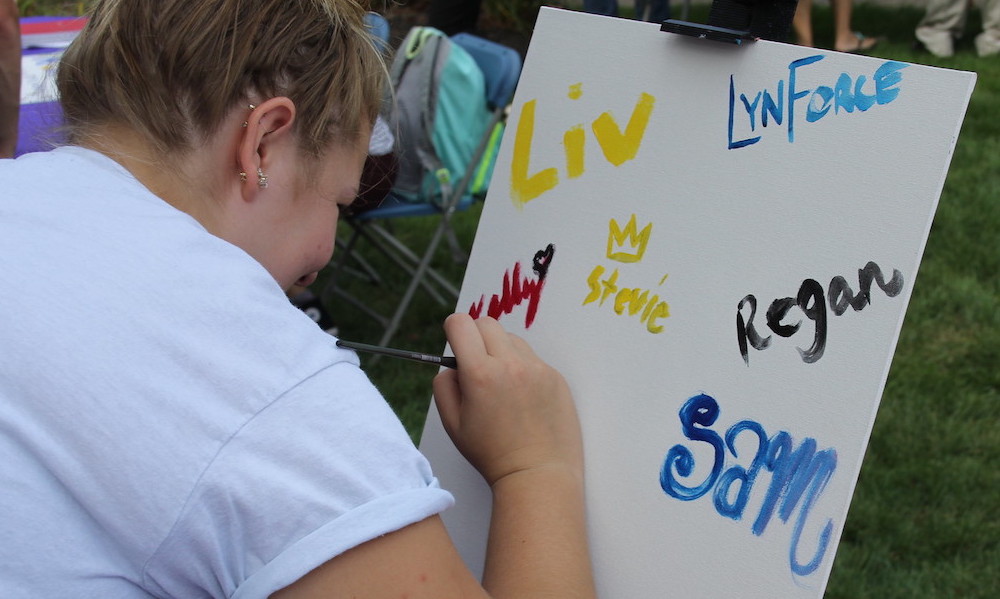 They want us to be well-rounded. We're covering all the bases.

Brianna Rowland - Muscial Theatre Major