The mission of the Sordoni Art Gallery is to encourage an appreciation of the arts and an understanding of its role in society through direct engagement with art. Our main focus is to present high-quality exhibitions, related programming, and publications in a wide range of media, topics, cultures, and time periods.
The vision of the Sordoni Art Gallery is to be a recognized and respected center for the creation of innovative learning environments and programs for the appreciation and study of visual art benefiting the academic and cultural community of Wilkes University and the surrounding region.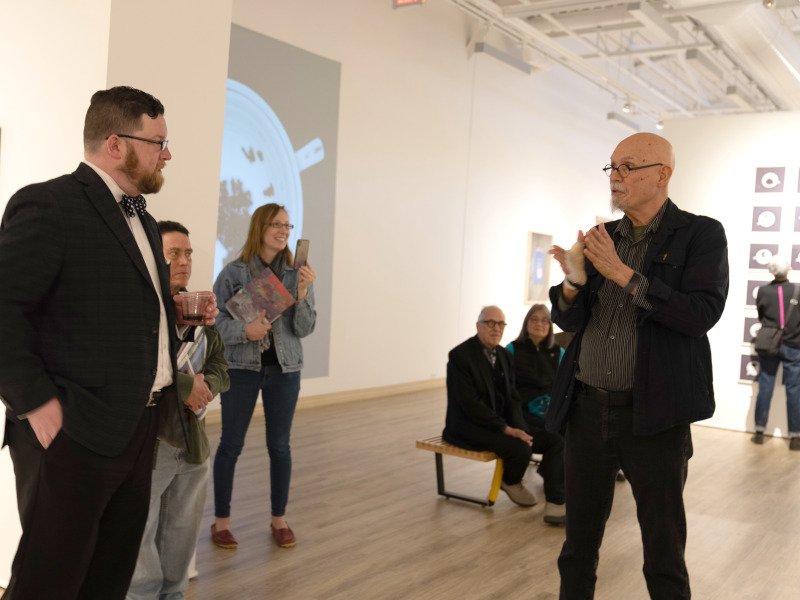 To achieve this vision the Sordoni Art Gallery is committed to being a place:
Where education and exhibition are central to the Gallery's public service mission
Where an ambitious year-round exhibition schedule features artists of regional, national, and international reputation
Where multiple and diverse audiences are comfortable and welcome
And that collaborates, supports, and serves arts and cultural initiatives in the region
Part of Wilkes University campus, the gallery looks to engage in cross- and inter-disciplinary dialogue to support academic programming across the entire university. Because its role on campus is widely defined, the gallery has a great deal of flexibility to present diverse, varied and exciting programming. The Sordoni Gallery facility has the ability to be a traditional viewing space or a venue for experimental installations.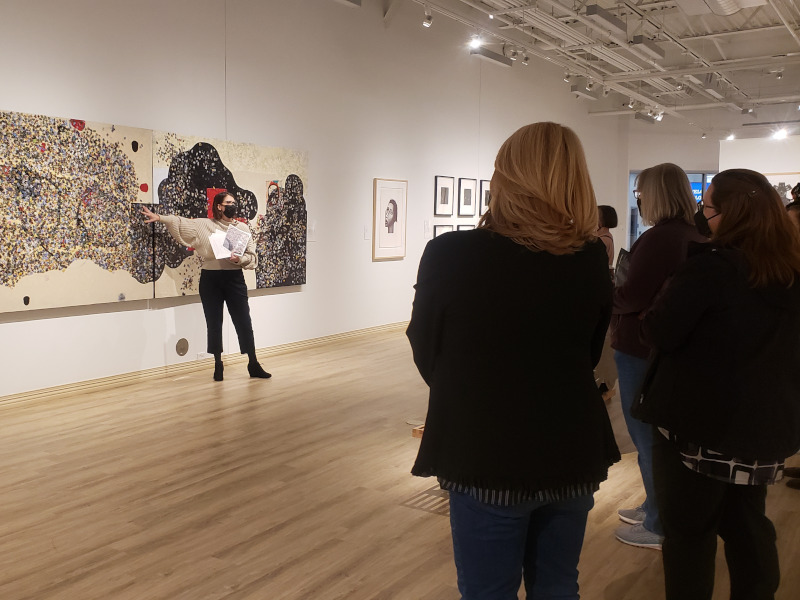 As an educational institution, the Sordoni Gallery is in the unique position to explore challenging subjects and current events that would not be explored in commercial spaces. The criteria for selecting exhibitions include artistic excellence; the potential for related programming that, first and foremost, supports student-centered, campus-wide academic engagement; attention to aesthetic and cultural diversity within the campus and community; and provide a reflection of the NEPA region.
---
Staff
Director: Heather Sincavage
Assistant Director: Melissa Carestia
Student Design Fellow: Devyn Cammarota
Student Research Assistant: Rudy Urenovich
Gallery Attendants
Devyn Cammarota
Jordan Daniel
McKenna Dolan
Paige Edwards
Jay'na Johnson
Alina Mclaurin
Lara Mullen
Maggie Murphy
Lauren Stokes
Erika Tomes
Rudy Urenovich
Advisory Commission
Jean Adams
Greg Cant, PhD
Melissa Carestia
Virginia C. Davis
Patricia M. Lacy
Kenneth Marquis
Allison Maslow
Bill Miller
Paul Riggs, PhD
Eric Ruggiero, MFA
Heather Sincavage, MFA
Susan Shoemaker
Jamie Smith
Andrew J. Sordoni, III
David Ward, PhD
Mia Weaver
Joel Zitofsky