Creating & Collecting
By: Juan Logan
Nov. 2021 - March 2022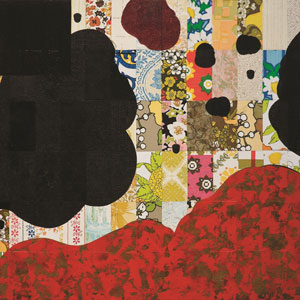 Working out of his studio in Belmont, North Carolina, artist Juan Logan continues to expand the reach of his art's unyielding call for social responsibility. A retired University of North Carolina Professor, Logan's installations, prints, and paintings are included in the collections of the Whitney Museum of American Art, the Philadelphia Museum of Art, and more. Through his many exhibitions and successful career, Juan has amassed a never-seen collection of works from his friends and sources of inspiration in the art world. Not only will this exhibition will be the first to share his many holdings by important artists from the 1970s to the present, it will also be the first time Logan presents his own work in dialogue with his collection. The exhibition will examine the role that Jasper Johns, Claes Oldenberg, Robert Motherwell, Thornton Dial, and more have played in Logan's own practice as an artist and how collecting has informed his creative process.
State: Obvious/Not So (Selected Works, 1973 - Present)
By: Dan Talley
March - May 2022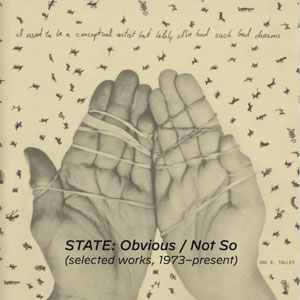 Presenting a survey of more than 70 works in 18 groupings, the State: Obvious/Not So will highlight some of Talley's most important pieces from the last five decades. Works include photography, video, sculptural installations of mixed media and drawings.
As a former gallery director and arts writer, Talley co-founded several arts organizations, including Art Papers Magazine, Atlanta, Ga. His writings have appeared in several books, exhibition catalogues, and his reviews have been published in Sculpture Magazine, Ceramics Monthly, and various newspapers. His photography, videos, drawings, and installations have been featured in solo and group exhibitions in museums and galleries across the U.S. and abroad. Talley's recent work continues his long-standing interest in Conceptualism and Minimalism.
Resort
By: Susanne Slavick and Andrew Ellis Johnson
May - July 2022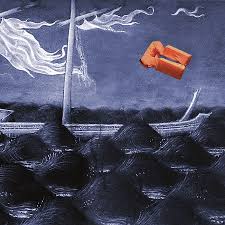 Escape, expulsion, exile, exodus and emigration are integral to human history. Today, there are over 65 million refugees, asylum-seekers, and internally displaced people around the world, according to the United Nations High Commissioner for Refugees. One in every 113 people on our planet has now been driven from their homes by persecution, conflict, and violence or human rights violations. Driven or displaced, cut loose or set adrift, or simply seeking safety—all are precarious states of passage. The decision to leave home may be voluntary or involuntary, arising from desperation or anticipation. RESORT, as a title, reflects that duality. To flee is a last resort. The destination is often another shore, literally or figuratively. The shore can also be a place for a benign kind of escape—an actual vacation resort.
In Search of Meaning: Memory Becomes Us
By: Patricia Moss-Vreeland
Aug. - Oct. 2022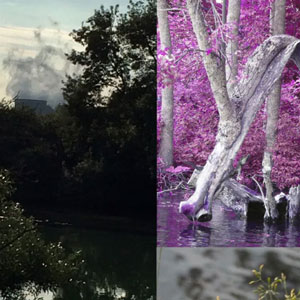 An exhibition illuminating the role memory plays in relation to who we are. Patricia Moss-Vreeland's paintings, prints, artist books, poetry and videos are metaphoric responses and reside in concert with the interlacing of science texts, connecting the personal to the universal. In a series of conversations, Moss-Vreeland has with Dr. Dasa Zeithamova, University of Oregon, explore the function of the human brain to find meaning, the parallel universes of art and science, their different ways of knowing and self-expression, and the importance of stepping out of our silos and forming relationships. Moss-Vreeland integrates her ongoing inquiry about the social impact of memory in new works, adding another layer of meaning, along with a new sensory component designed with the Monell Chemical Senses Center.