Follow your passion, write your story and work to get published. Join the more than 600 writers from around the globe who have chosen Wilkes to advance their craft in a variety of writing genres.

Why Study Creative Writing at Wilkes?
At Wilkes, we focus on the craft, community, and career of writing. Industry feedback is an incredible benefit to aspiring writers. That is why each creative thesis is read and evaluated by a working agent, editor, publisher, or producer. These outside readers provide detailed notes about your work and review them with you during a one-on-one residency meeting.
This focus on the profession of writing, along with the dedication of our faculty (who "stay with you" even after you graduate), has propelled our creative writing MA/MFA students to an exceptional level of success after graduation, resulting in hundreds of published or produced works.
Low-Residency Program
Come together twice a year to attend workshops, connect with your cohort, check in with your mentor and expand your craft.
Complete your coursework online between residencies with the support and guidance of accomplished writers.
Enjoy readings from nationally-acclaimed writers, program alumni, faculty and mentors.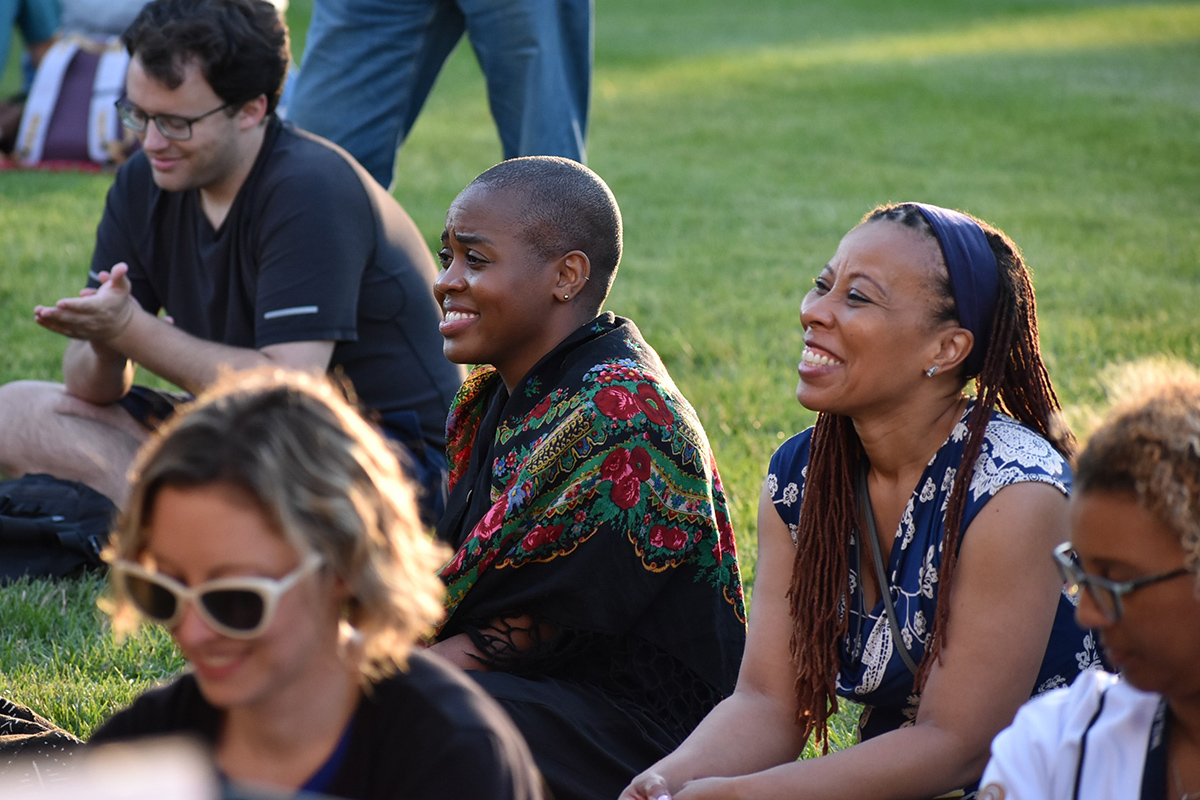 What Will You Learn?
Learn how to live like a writer, building a writing plan, schedule and practice that encourages discipline and supports and sustains your creative process.
Learn to tell your story in a way that engages the audience—exploring genres, experimenting with writing conventions, and mastering the presentation of your work so it can be shared with the world.
Focus on developing your craft with concentrations in fiction, creative nonfiction, playwriting, screenwriting, writing for television, poetry, spoken word, or publishing.
Revise with intention—for that's where the "real writing" begins. Process notes and feedback, translating them into actionable edits that make your project shine through revision.
Learn to get published/produced. Learn ways to share your finalized manuscript with editors, publishers and producers, and how to pitch your project when given the opportunity. We do this by offering you that training and practice while you're in the program!