Wilkes in Panama
Wilkes University's partnership with Panama features exciting opportunities for educators, diplomats, and students.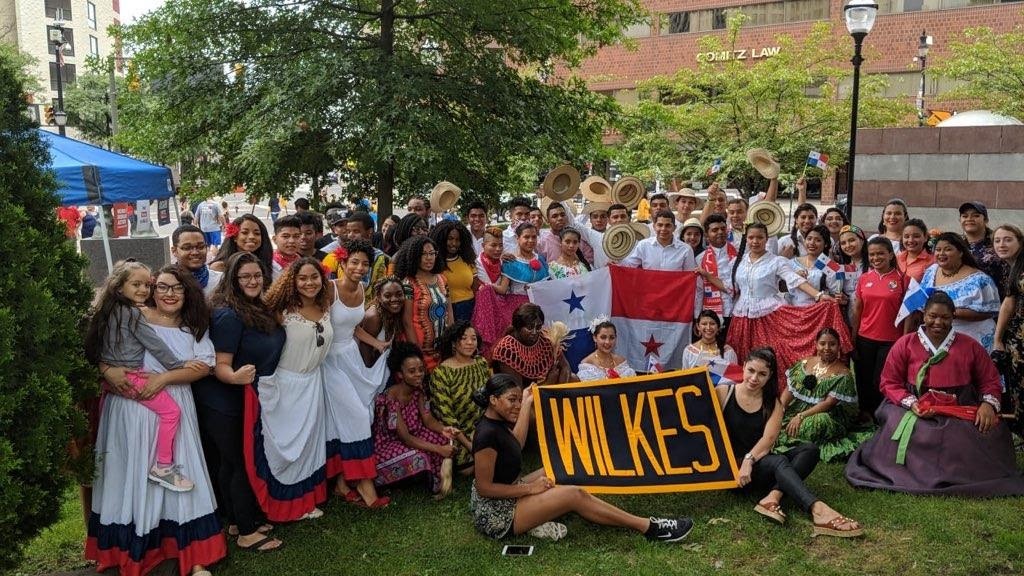 At the heart of the Panamanian partnership are the ongoing initiatives which allow Wilkes and Panama to share in each other's language, culture and people. These include:
This program brings public school teachers from Panama to Wilkes for an immersive experience in English language and American culture. Part of an initiative of former Panamanian President Juan Carlos Varela, the program aims to fulfill Panama's national commitment to make the country's public schools fully bilingual.
Funded by the Panamanian education agency, IFARHU, this program allows high-achieving undergraduate students to travel from Panama to Wilkes to participate in Wilkes' nationally accredited Intensive English Program and then pursue bachelor's degrees.
Under an agreement signed by former Wilkes University President Patrick F. Leahy and Isabel Saint Malo de Alvarado, Panama's former vice president and minister of foreign affairs, Wilkes provided educational opportunities to Panama's professionals doing diplomatic work in the Ministerio de Relaciones Exteriores, the country's equivalent to the U.S. Department of State. The English for Specific Purpose Program with a Concentration in International Relations was delivered in Panama to 60 MIRE staff members for a full year.
Wilkes has signed agreements with several of Panama's universities for academic collaboration, study abroad, faculty exchanges and joint research. The universities are:
Universidad de Panamá
Universidad Technológica de Panamá