Bonsai Tree Showcase:

Local bonsai trees from the NEPA Bonsai Society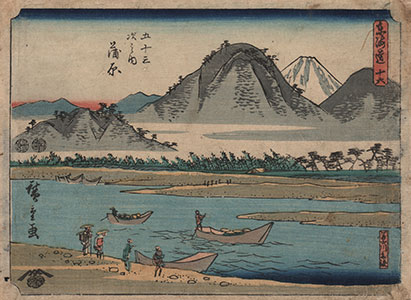 This exhibition draws from Syracuse University's collection of over 300 examples from this influential art movement. Masters of this medium are represented; this includes the work of Utamaro, Hokusai, Hiroshida, and Yoshida Hiroshi. The prints exemplify the soft painterly style that is synonymous with the Japanese woodcut, and they illustrate the wide range of subjects from courtesans to Kabuki theater and the Japanese landscape. Also on display for the duration of the Japanese Woodcut exhibition, don't forget to stop by the Sordoni Art Gallery lobby to checkout a rotating showcase of local Bonsai trees. Brought to us by the members of the NEPA Bonsai Society.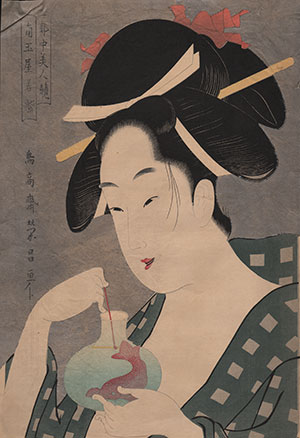 Programming & Events
APRIL 6 | 1:00 p.m. Art in Context Lecture: An Introduction to the Art of Bonsai
Join us at the Sordoni Art Gallery to learn about the ancient art of bonsai, including different artistic styles and tools used by bonsai artists. This lecture, taught be Carl Acchammer Jr., will also include a short live demonstration.
APRIL 11 | 4:30 p.m. Reception & Curator's Lecture: Ukiyo-e to Shin Hanga & Beyond: The Art of the Japanese Woodcut
Curator Andrew Saluti discusses the history, process, and influence of the Japanese woodcut. Andrew Saluti, Ph.D. is assistant professor and program coordinator for the Graduate Program in Museum Studies at Syracuse University. His curatorial research is focused on the art of the print and print processes in social contexts. Saluti's nationally touring exhibitions have focused on the rise of the American Pictorial Press, a survey of Japanese woodblock prints, and the marriage between printmaking and political activism.
APRIL 16 | 11:30 a.m. Art in Context Lecture: Visualizing Delicacies, Eating Edo: Social History of Early Modern Foodways in Japanese Woodblock Prints

Food was one of the Edoites favorite features in woodblock prints in early modern Japan. Describing the "floating world," this form of visual, artistic representation not only reproduces the "fantasy" of munching delicacies, but reflects the reality of commoners' appetite. This presentation, by Akira Shimizu, Ph.D., discovers the intersection of these two elements of daily lives in the food and foodways of the political capital, Edo (today's Tokyo). Akira Shimizu, Ph.D. teaches at Wilkes University in the Department of Global Cultures.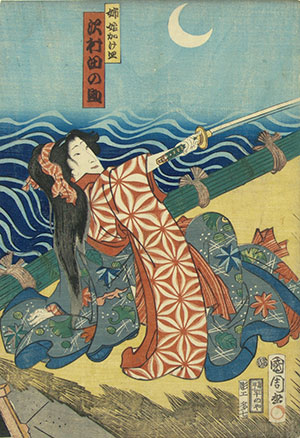 APRIL 28 | 1:00 p.m. Workshop: Build Your Own Bonsai
$75 for SAG Members; $85 for not-yet-members
In this fun and educational workshop, participants will create their own bonsai to enjoy for years to come. Using a ficus retusa, attendees will plant, trim, and wire their tree, learning about different tools and basic styling techniques. All materials are included in the price of the workshop, and include a tree, pot, soil, and wire.
Workshop registration is required. Contact nicole.lewis1@wilkes.edu to register. Please make checks out to Carl Acchammer Jr.
APRIL 30 | 11:00 a.m. Art Making Activity: The Peace Crane Project
Stop by any time between 11:00 a.m. and 1:00 p.m. to learn how to fold an origami crane with the Sordoni Art Gallery staff and contribute to The Peace Crane Project. This project connects communities around the world by promoting peace and unity. Your origami crane will become part of a community display later in the year. In coordination with the United Nations, the cranes will then be sent to another community around the globe. Mark your calendars in support of peace and unity!