Loud Silence: Expressions of Activism
Curated by: Heather Sincavage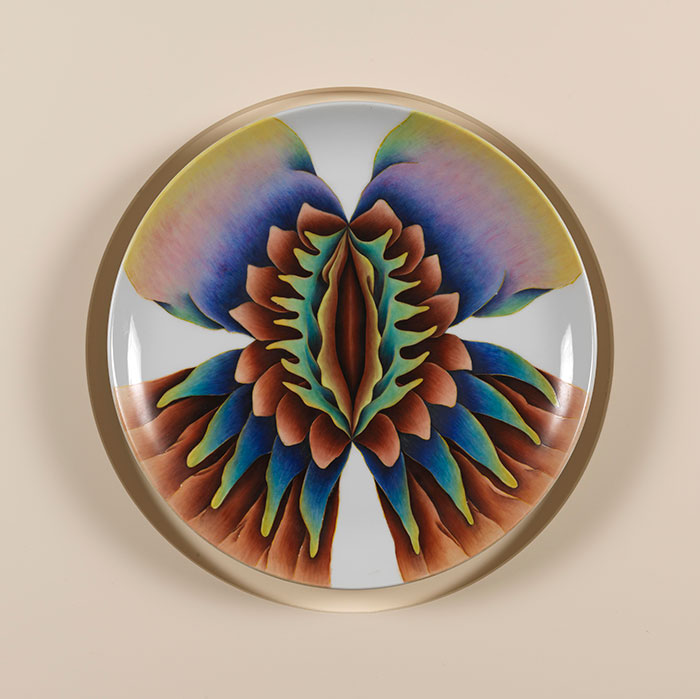 October 23 - December 16
Those who have been denied a voice are forced to scream the loudest.
Loud Silence: Expressions of Activism calls on the viewer to examine their own blind-spots and understand perspectives they may have never considered, through art. The works featured demonstrate the unique perils of living while a woman, while of color, while indigenous, while LGBTQIA+, and while an immigrant. For centuries, artists have used the image of the body as an exploration of their humanity and that of their subjects. This exhibition explores artists who use the human figure or body as a means for activism. The exhibit features artwork by 40 artists including Judy Chicago, Kara Walker, Faith Ringgold, Ana Mendieta, Kiki Smith, and Jenny Holzer.
Programming & Events
OCT 24 | 4:30 p.m. Curator's Tour & Opening Reception
Join gallery director and exhibition curator Heather Sincavage on a free, guided tour of Loud Silence: Expressions of Activism. Reception from 4:30 - 7:00 p.m. Tour will begin at 5:00 p.m.
OCT 30 | 12:00 p.m. Art Lecture: "Inspired to Act: Why Young Women Combat Sexism"
Women have taken action against sexual assault by joining movements such as #MeToo. This lecture presented by Jennifer Thomas, Wilkes associate professor of psychology, examines why some women take action while others do not and how factors may influence a feminist identity.
NOV 7 | 4:30 p.m. Art Lecture: "Out of Silence: Activism and Empathy in the Art of Elizabeth Catlett,"
The art of Elizabeth Catlett is grounded in what she regarded as the historically based necessity to give voice to the lives and experiences of those who have historically been forced into silence. This lecture presented by Melanie Herzog, dean of the School of Arts & Sciences and professor of art history at Edgewood College, will examine what Catlett believed art could do: raise consciousness of injustice, expose abuses of power, and illuminate possibilities for social transformation.
Artist, activist and director, Ai Weiwei captures the global refugee crisis – the greatest human displacement since World War II – in the breathtakingly epic film journey. Space is limited. To reserve your free seats, please contact Nicole.lewis1@wilkes.edu.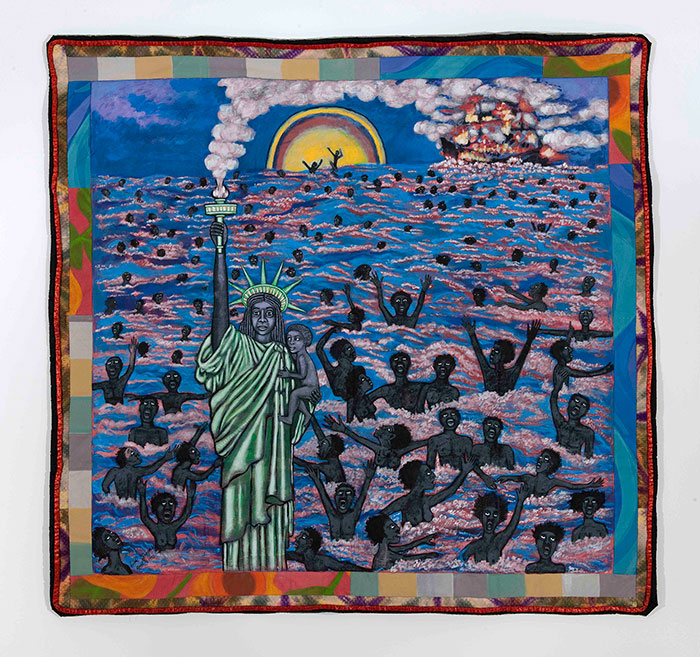 Featuring: Sobia Ahmad | Elizabeth Catlett | Judy Chicago | Lesley Dill | Alex Donis | Dyke Action Machine! | Diane Edison | Rachel Farmer | Nicholas Galanin | Cannupa Hanska Luger | Julie Heffernan | Jenny Holzer | Kiana Honarmand | Julia Jacquette | Rashid Johnson | Dona Lief | Hung Liu | Juan Logan | Liza Lou | Ana Mendieta | Harvey Milk | Miller & Shellabarger | Theodore Newman | Jessie Oonark | Martha Posner | Jessica Posner | Sara Rahbar | Faith Ringgold | Alison Saar | Betye Saar | Ellen Shumsky | Lorna Simpson | Kiki Smith | Nancy Spero | Annie Sprinkle | Zoe Strauss | Linda Stein | Lien Truong | Kara Walker | Helen Zughaib
The Sordoni Art Gallery is a place of inclusion. The artists we have featured have chosen to use their voice for the issues facing them. While we recognize viewers may not agree with all viewpoints presented in this exhibition, we feel strongly that activism begins with you. Use this exhibition to contextualize what activism means, find your voice, and advocate for the issues you believe in.