Inspire the creative writer in you.
Enroll in our writing workshops today! Enjoy these noncredit creative writing classes in multiple topics. Workshops are open to adults of any age or education level and take place in hybrid or online formats.
Available Workshops
Painless Novel Writing
Online | 4 sessions
Jul 13 - Aug 3
Wednesdays 6:30-8:30 p.m.
Taught by Jennifer Bokal
Tuition: $120
To many writers, plotting a novel is like a soul-killing outline complete with Roman Numerals and specified indentations. Yet, to sit down at a computer and begin working without any intention—other than to write a novel—often ends with an unfinished manuscript and a frustrated author.
This workshop helps break down the overwhelming job of writing a novel into smaller, more manageable tasks. Participants will learn how to use character development, story arcs, beats, and scenes in their current work-in-progress.
Jennifer D. Bokal penned her first book at age eight. An early lover of the written word, she decided to follow her passion and become a full-time writer. From then on, she didn't look back. She earned a Master of Arts in creative writing from Wilkes University and became a member of Romance Writers of America and International Thriller Writers.
Winner of the Sexy Scribbler in 2015, Jennifer is the author of author of several books, including the Harlequin Romantic Suspense series Rocky Mountain Justice, the connected series, Wyoming Nights, and several books that are part of the Colton continuity.
Happily married to her own alpha male for more twenty-five years, she enjoys writing stories that explore the wonders of love. Jen and her manly husband live in upstate New York. They have three beautiful grown daughters, two very spoiled dogs, and a cat who runs the house.
---
The Writers' Block
Online | 4 sessions
Jul 14 - Aug 4
Thursdays 6:30-8:30 p.m.
Taught by Monique Franz
Tuition: $120
This workshop offers supportive space for fiction writers (or writers of any genre) to have accountability as they approach literary projects. Students create a four-week goal for their new works or works-in-progress, then meet their targets with the support of peers and instructor. Each class will include writing tips and warm-ups before online writing sessions. Students will share original material to gain peer feedback and life-long pen pals.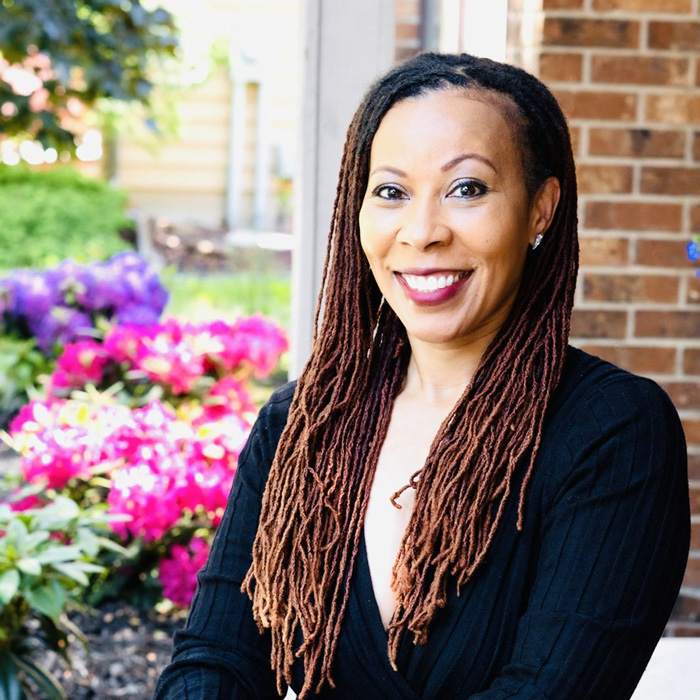 Monique Franz, professional playwright, songwriter, and debut novelist, earned her Master of Fine Arts in Creative Writing from Wilkes University where she received the Beverly Hiscox and Norris Church Mailer scholarship awards for literary fiction. Prior to this, Franz lived in Hong Kong where she wrote and directed for professional onstage and onscreen productions in Hong Kong, including creative work as Head Performing Arts Mentor of the International Academy of Film and Television, HK.
---
Poeming through Place, Space, and Time
Online | 1 session
Monday, Jul 18
6-8 p.m.
Taught by Dawn Leas
Tuition: $120
We'll explore our places, contemplate spaces, peruse computer files and notebooks, and sift through memories for seeds of poems. This online, generative workshop will include a guided warm-up exercise to help us settle into a creative space, individual brainstorming and writing, and time to discuss drafts of our poems. We'll find phrases, weave words, stitch sentences, and share stories. Let's poem together!
Dawn Leas is the author A Person Worth Knowing (Foothills Publishing), Take Something When You Go (Winter Goose Publishing), and I Know When to Keep Quiet (Finishing Line Press). Her poetry has appeared in Verse-Virtual, Redheaded Stepchild, New York Quarterly, The Paterson Literary Review, Literary Mama, The Pedestal Magazine, SWWIM, and elsewhere. She's a writing coach, manuscript consultant, and arts educator. She's also a back-of-the pack runner, newbie hiker, salt-water lover, and mom of two grown sons.
---
Writing Audio Drama
Online | 4 sessions
Jul 18 - Aug 8
Mondays 6:30-8:30 p.m.
Taught by Dania Ramos
Tuition: $120
This workshop is for writers who want to explore scriptwriting for the medium of audio. Students will analyze and discuss a range of contemporary audio dramas with a focus on scripted fiction podcasts. Sessions will offer students the opportunity to reimagine standard storytelling elements—setting, character, dialogue, and structure—specifically for audio. The final session will conclude with students sharing scene work written over the course of the four sessions.
Dania Ramos is a writer, arts educator, and the co-founder of Cocotazo Media, which produces audio fiction, music, and educational audio resources. She's the creator and head writer of the audio drama podcast Timestorm (Cocotazo Media/TRAX), which was named an Anthem Awards silver medalist (2022) and a Webby Awards Honoree (2020). Dania writes, hosts, and co-produces the On the Mic series for the New Jersey Performing Arts Center arts education department where she also teaches theatre and creative writing.
Her stage plays have been produced or developed by Luna Stage, Writers Theatre of New Jersey, Speranza Theatre Company, Vivid Stage, Repertorio Español/Nuestras Voces, and Teatro Vivo/Austin Latino New Play Festival. She's a former New Jersey State Council on the Arts playwriting fellowship recipient. Publications include Ignacio in the Dark (Overdue Books, 2019) and Who's Ju? (Overdue Books, 2015).
Dania holds an MA in creative writing from Wilkes University. She's a member of the Dramatists Guild, The Podcast Academy, Kids Listen, and the WGAE Audio Alliance.