A National Reputation for Success
The study of the life sciences can blossom into a wide range of professions.
The Biology and Earth Systems Science Department at Wilkes has developed a national reputation for its ability to successfully prepare young students for professional and graduate programs. Small class sizes allow our students to work closely with our expert faculty, and are encouraged as early as their freshman year to pursue original research.
Whether your goal is to enroll in medical or professional school, pursue graduate study or seek employment after graduation, our faculty, innovative research, personal attention and great facilities will help you get there.
Getting Squirrelly
For Andrew Kovalick, studying at Wilkes is a walk in the park — and a family tradition.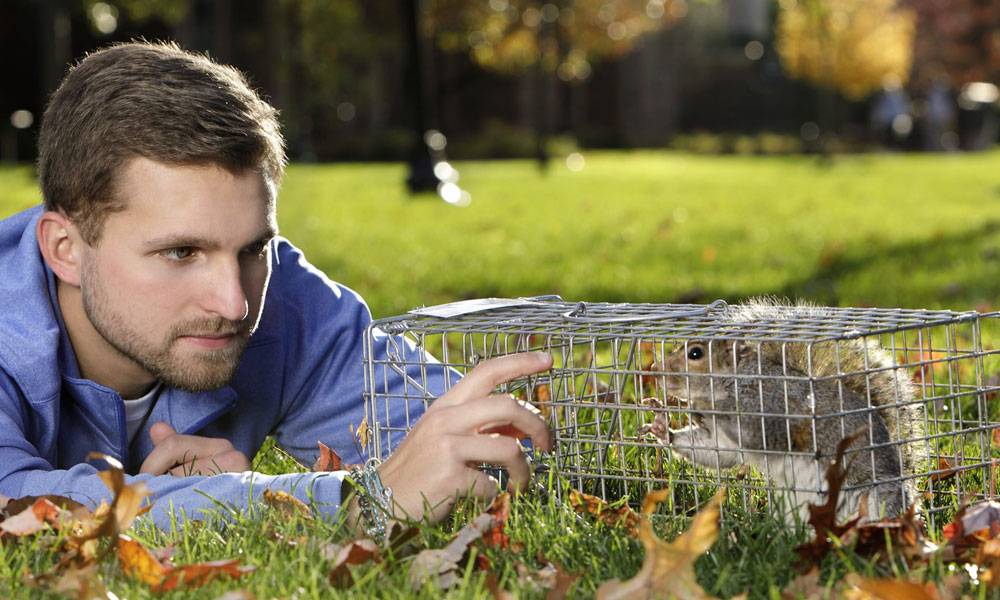 100%
of students complete research, often starting as early as their first year.
110
acres of forest, streams, and wetlands for outdoor classwork and research at the Wilkes' Ecology Preserve.
90%
of Wilkes students applying to medical or other professional schools are admitted.
Wilkes University provided me with unique opportunities that set me up for success in my career as a medical laboratory scientist. These experiences set me apart during my application and job hunting process.

Emily Kamieniecki '20 | Tissue Typing Laboratory Scientist, Hospital of the University of Pennsylvania
No matter what title someone held, they were always full of a bounty of knowledge that would help to guide you in one direction or another.

Seth Platukas '20 | Secondary Science and Career Technology Teacher
I will forever cherish the amazing relationships I have made during my time here at Wilkes. My professors were always so supportive and my experience simply wouldn't have been the same without them. Everyone here genuinely wants the best for you and wants to see you succeed.

Megan Eller '20 | PhD Student in Biomedical Sciences
At Wilkes University, you are exposed to so many different fields of science that you may not even know exist, which broadens your horizons and helps you to find your passion.

Hannah Thornton '20 | Geology
Research Opportunities
Wilkes University faculty have secured over $1.25 million in research funds from the National Science Foundation, National Institutes of Health, Howard Hughes Medical Institute, Pennsylvania Wild Resource Conservation Fund and other organizations, allowing students to conduct internationally recognized research in various fields in biology. Research collaborations have included Yale, Harvard and Purdue University.
Some of the cutting-edge research projects happening at Wilkes University include:
Genetics of development in fruit flies.
Seed dispersal in oaks.
Effects of fire on biodiversity.
Biochemical triggers of development in a marine invertebrate.
Microbial ecology of deep sea vents.
Diet and colorectal cancer.
Potential of a common weed to produce a medically relevant antioxidant.
Gene expression in rice.
Diet and Alzheimer's disease.
Urban ecology.
The beautiful, modern state-of-the-art Cohen Science Center is a LEED-certified building specifically designed for teaching, research and mentoring. Its classrooms and laboratory spaces enhance an already outstanding science program that emphasizes hands-on research.
Cohen Science Center Highlights
Genomics research center.
Greenhouse facility for student and faculty projects.
Rosenthal Herbarium, which holds one of the top plant collections in northeast Pennsylvania.
Bioinformatics suite.
State-of-the-art-animal facility for both research and teaching needs.
Scenic lounges with floor to ceiling windows where students can study or hold meetings.
More than seven off-campus field research sites are available for faculty and students to work on environmental, ecological and animal behavior research.
Highlighted Off-Campus Field Research Sites
Wilkes Ecology Preserve:
A 110-acre forest plot near Bear Creek, PA. Several ecology-related courses take field trips here and also the focus of multiple long-term ecology projects.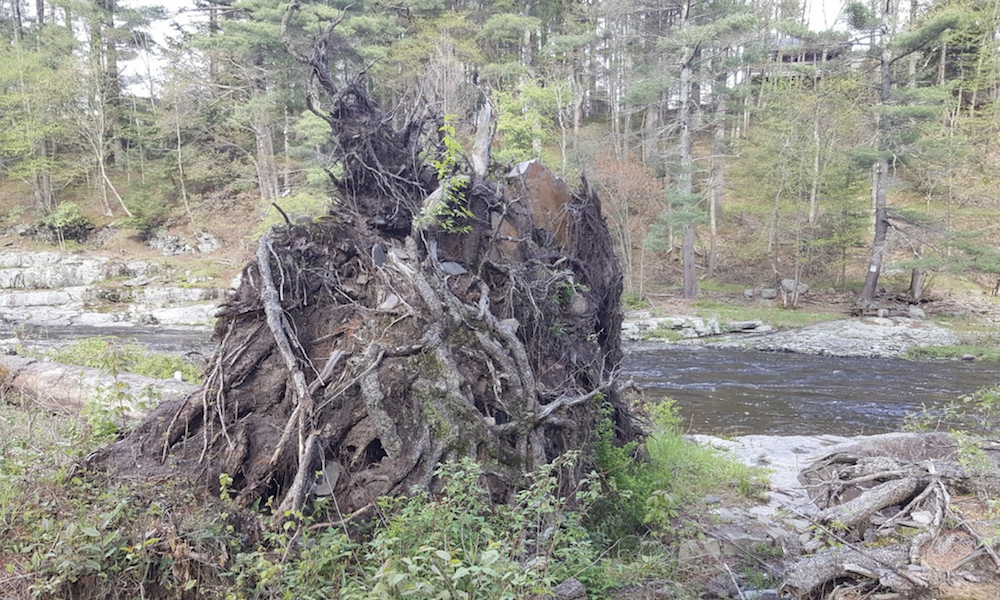 The Bog:
On the edge of Nuangola Lake, "The Bog" includes a boardwalk through a beautiful wetland.

The Wilkes University Biology program provides a dynamic summer research program for undergraduates.
This program supports up to 24 full-time research students per summer. Students are offered a full research salary and free housing on campus, as well as opportunities to:
Conduct research at off-campus sites such as Costa Rica, Purdue University, and Yale University for collaborative research.
Accompany faculty to scientific conferences and present their research findings in locations inside and outside the United States, including Hawaii, Mexico and China.
Co-author scientific publications with faculty.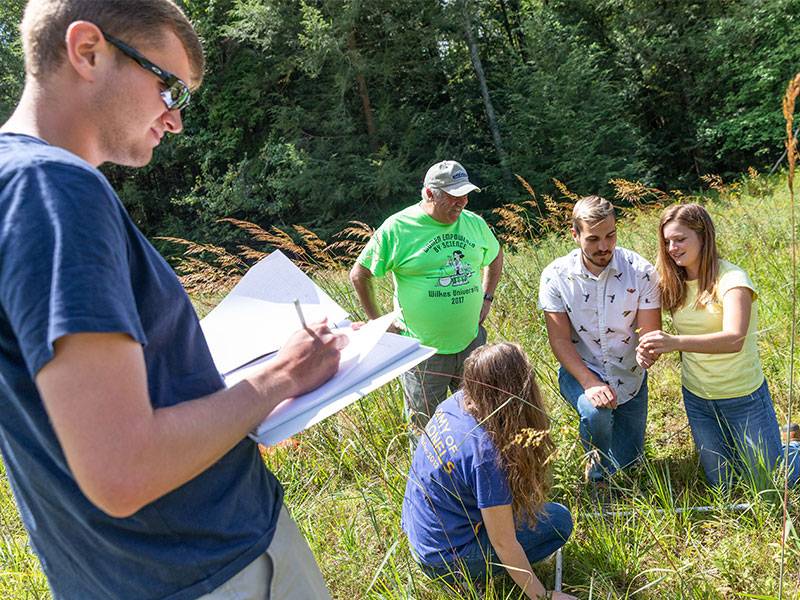 The WEBS Summer Camp gives campers the opportunity to investigate many areas of science through hands-on laboratories and activities. WEBS camp participants address scientific questions, acquire essential laboratory skills and develop important critical-thinking skills by working directly with Wilkes University faculty, staff and students on a variety of scientific projects.