A Commitment to Research
Robust research and scholarship are integral to the undergraduate experience at Wilkes.
Why is research and scholarship important at a predominantly undergraduate institution? They inform teaching.
Faculty research makes for more dynamic teachers who better understand the link between scholarly work and the basic principles of any discipline. At Wilkes, faculty are evaluated based on the quality of their teaching as well as their research accomplishments. And faculty research often involves undergraduates at many levels.
Wilkes's emphasis on a dynamic research environment is evident in:
The diversity of faculty research programs.
External funding secured by faculty.
On-campus research institutes and collaboration groups that attract national and international competitive funds for faculty-student research.
Wilkes competitive grants that support faculty-student research, summer research programs for undergraduates and free summer housing for undergraduate researchers—yes, that's a summer stipend and free housing!
Research Stories & Successes
Discover NEPA sat down with some of our research professors, including Michael Steele, professor and H. Fenner Endowed Chair of Biology Research, to learn more about our top-notch opportunities for undergraduate students.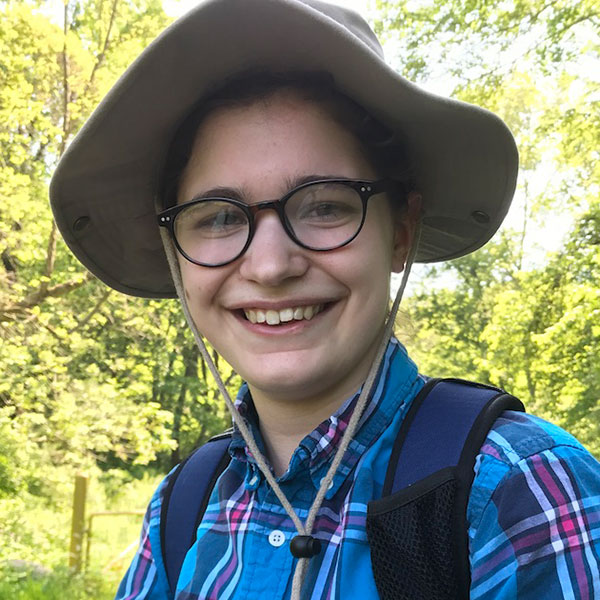 Emily Russavage '20 earned a prestigious National Science Foundation Graduate Research Fellowship for early-career scientists based on her work at Wilkes.
Each year, Wilkes celebrates the outstanding faculty research and scholarship taking place throughout Wilkes University's spectrum of disciplines during the Research and Scholarship Symposium and O'Hop Last Word lecture.
$1.26 million
in research funds granted by NSF, NIH and other sources in last five years
$1.875 million
in Wilkes funds supported student and faculty research projects over five years
100
paid summer research positions for students, including housing
Summer Research Opportunities
Wilkes University provides a dynamic summer research program for undergraduates. This program offers a full research salary and free housing on campus, as well as opportunities to:
Conduct research at off-campus sites such as Costa Rica, Purdue University and Yale University for collaborative research.
Accompany faculty to scientific conferences and present their research findings in locations inside and outside the United States, including Hawaii, Mexico and China.
Co-author scientific publications with faculty.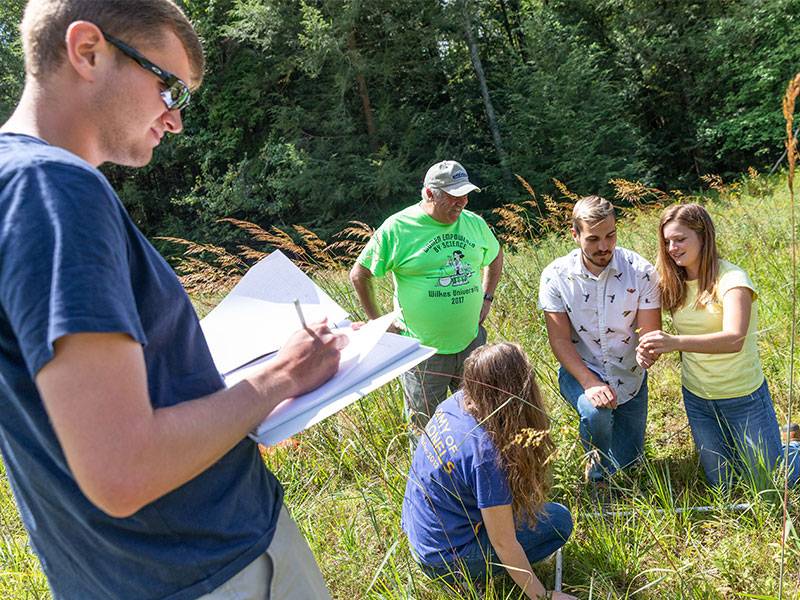 Each summer I participated in student research projects where I learned molecular techniques such as Next Generation Sequencing preparation and analysis. These experiences set me apart during my application and job hunting process.

Emily Kamieniecki '20 | Medical Laboratory Science Major
The most unique aspect of the chemistry department is the hands-on experience. Wilkes has numerous instruments that the students have the opportunity to use, such as the NMR, IR, UV-Vis, UHPLC, GC-MS.

Junior Alvaredo-Rosario '21 | Biochemistry/Pre-Medicine Major | Medical Student at Pennsylvania College of Medicine
No matter what title someone held, they were always full of a bounty of knowledge that would help to guide you in one direction or another.

Seth Platukas '20, Biology and Secondary Education Major | Secondary Science and Career Technology Teacher
Students can start research as soon as they come into college. I started my freshman year. You can stay over the summer to do paid research.

Stephanie Ko '21 | Chemistry/Pre-Medicine Major | Medical Student at Penn State College of Medicine