Celebrating your success.
Wilkes University holds two commencement ceremonies annually for its graduates, in the spring and in the summer.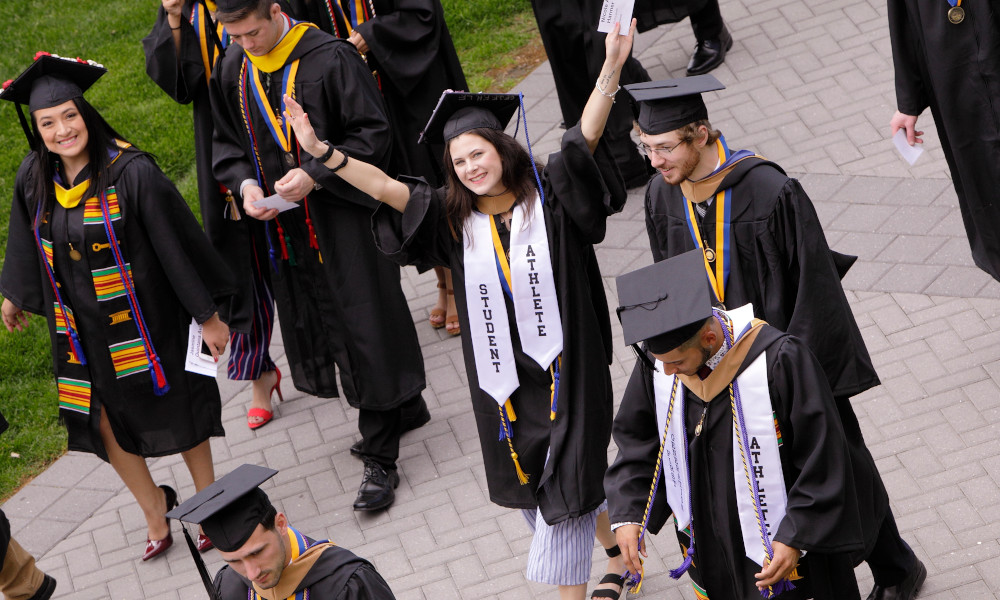 Registering for Graduation
All graduating students must register for graduation if they wish to participate in commencement activities. This will include ordering your diploma/certificate and ordering your cap and gown.
Senior Salute & Senior Week
Senior Salute, the first of the official graduation activities, takes place in April.
Senior Salute allows all graduating students to complete the required Senior Checkout in one stop. The process is simple: register at the door and take the checkout sheet you are given to each table. Stay as long as you like or visit a second time.
In addition, caps and gowns will be ready for distribution at that time. Graduation announcements and tickets to the Senior Dinner Dance will also be available. A representative from Balfour will be on campus with information on how to purchase a class ring. We look forward to seeing all graduating students at Senior Salute!
Questions?
If you have any questions about commencement, please contact the Office of Student Affairs at 570-408-4100 or commencement@wilkes.edu. In case of an emergency on commencement weekend, please call Public Safety at 570-408-4999.