Unleash Your Potential as a Leader
At the Sidhu School of Business and Leadership, you will learn how to succeed in today's fast-paced, highly competitive market and stand out as an authentic, ahead-of-the-curve leader in the business world.
The Accreditation Council for Business Schools and Programs (ACBSP) is a global organization offering accreditation services to business programs focused on teaching and learning.
What Defines Us
Create Your Own Business
You will start building business experience and leadership skills in your first year at the Sidhu School. Collaborate with your peers to develop a business plan and launch your own business in your two-semester Integrative Management Experience course.
Personal and Professional Development
At the Sidhu School, we believe that leadership and career development matters. During the four-year Personal and Professional Development Program, you will learn how to strengthen your leadership skills and reach your professional and personal potential.
Hands-on Mentoring
Small class sizes provide ample opportunity to connect with our expert faculty and ensure you have the resources needed to reach your full potential.
100%
of undergraduate business students obtain at least one internship or research opportunity during their studies
98%
job placement rate for graduates
25th
in the nation for economic value by The Economist
I fell in love with the campus when I first came to the university for an athletic camp. The scenery and facilities were beautiful and I felt extremely comfortable at Wilkes; it was and still is the perfect fit.

Jessica Smith '23, Accounting and Finance Major
A Network of Caring, Accomplished Professionals
When you study at the Sidhu School of Business, you join a diverse network of successful professionals and genuine leaders. Wilkes alumni serve as prospective employers, advisory board members and guest speakers, meaning we work to expand your business network before you graduate.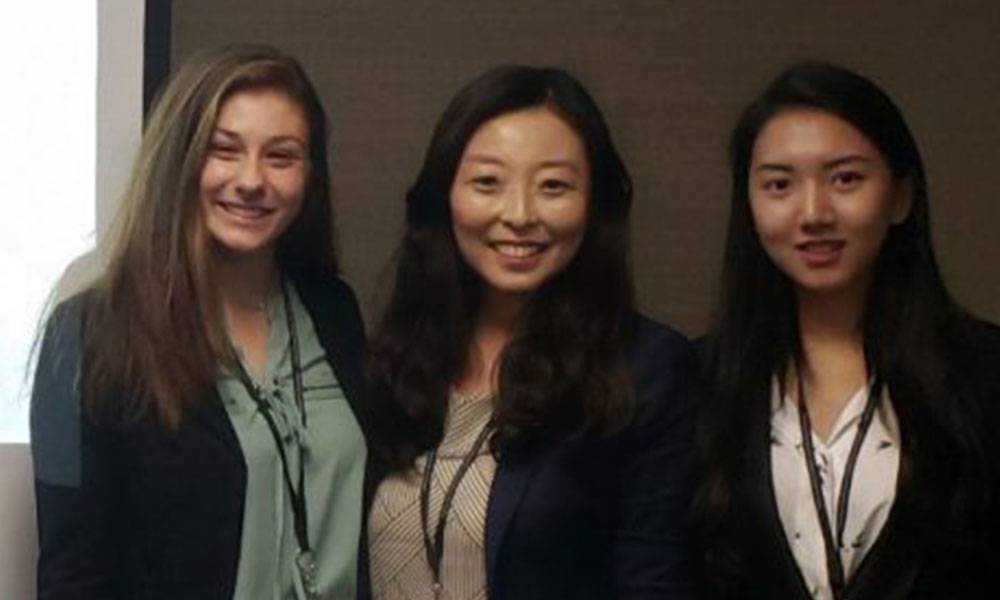 About the Sidhu School
Facilities
The Sidhu School of Business and Leadership is housed in the beautiful 80,000-square-foot Simms Center on Main. The $3 million facility includes smart classrooms, student meeting rooms, a Starbucks, and the Cardell Financial Center.
Cardell Financial Center
The Cardell Financial Center connects students to the finance world with state-of-the-art technology that provides real-time data and news. Located on the first floor of the Simms Center on Main, the center features 12 Bloomberg trading terminals, four personal computers, a projector and two LCD monitors.
Barron's in Education
As a Wilkes student, you will have free 24/7 access to Barron's, a leading financial portal and magazine and a highly valued source for more than a century to professionals in a diverse array of fields. Wilkes is one of 95-plus schools with this unique access to Barron's.
Centers of Excellence
Wilkes is home to several centers that work closely with local businesses and entrepreneurs while providing plentiful opportunities for Wilkes students to apply their studies and immerse themselves in real-life business situations.
Small Business Development Center
The Wilkes University Small Business Development Center provides quality, no-cost, confidential business consulting and training to small business owners and entrepreneurs.
Family Business Alliance
The Family Business Alliance provides world-class services committed in supporting, strengthening and empowering local family-owned businesses,