Connect with Leaders
Connect with other Colonel Emerging Leaders as University leadership faculty provide insight and activities to develop your skills, influence and confidence. You'll also learn about Wilkes academics and campus life and enjoy a campus tour.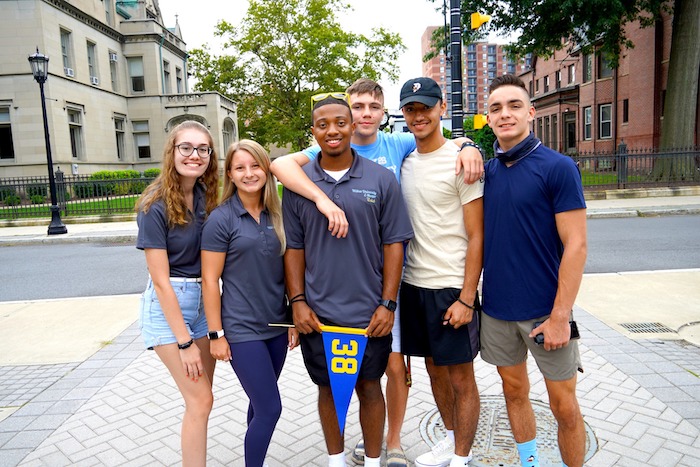 Time: 10 a.m. to 3 p.m.
Date: Monday, Oct. 11, 2021
Location: Henry Student Center Ballroom
Second Floor
84 W. South St.
Wilkes-Barre, Pennsylvania
Register for this exclusive event no later than Wednesday, Oct. 6.
NOTE: Due to COVID-19, masks must be worn indoors on campus.
---
Patrons requesting accommodations or services at Wilkes University or Wilkes University-sponsored events in accordance with The Americans with Disabilities Act (ADA) Title III: Public Accommodations are asked to contact the University at 1-800-Wilkes-U to request such services/accommodations. It is recommended that requests be made at least 48 hours prior to any event.