Math is central to all academic studies
It is intrinsically beautiful, can be appreciated for its logical patterns, and is powerful when used in applications. It is the science of relationship structure and provides tools for solving problems. Mathematics has historically had a profound impact on societal development.
This "language of science" provides the framework for work in traditional areas of science—biology, physics, chemistry and engineering. It is also important to areas that require analytic modeling or data analysis techniques—business, economics and the social sciences.
Meet Simon Chu
Simon Chu stayed active in campus life while excelling in his studies at Wilkes and participating in research at Carnegie Mellon University.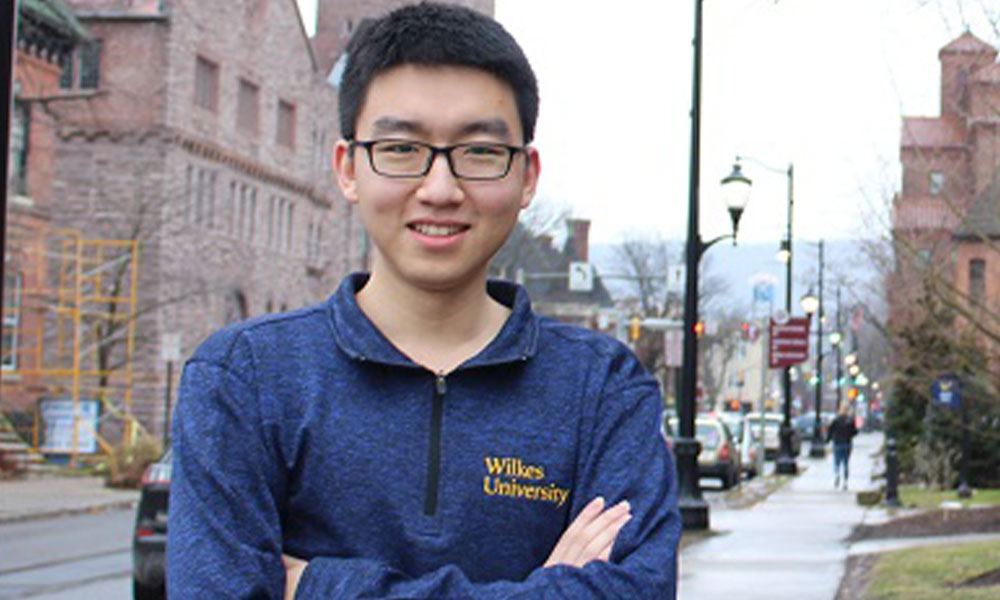 I've always liked math. It's so clear-cut and definite. There's no gray space.

Sarah Hoffman '20 | Mathematics Major, Dance Minor