The Music of Andrew Lloyd Webber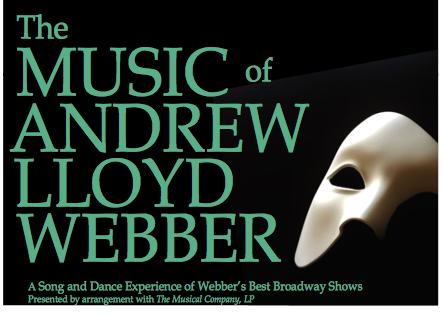 Produced with permission of The Musical Company
Performance Dates
November 15, 16, 17 at 8 p.m.
November 17, 18 at 2 p.m.
Evening of Song and Dance and music by Andrew Lloyd Webber
Lyrics by Tim Rice, Richard Stilgoe, Don Black, Trevor Nunn, Christopher Hampton, Charles Hart
Sir Andrew Lloyd Webber, the Oscar, Grammy and Tony-winning composer of some of the world's best- known musicals will turn 70 in March yet seems unstoppable. Last year Webber had four shows running simultaneously on Broadway. Wilkes University Theatre celebrates this musical legend with an evening of songs and dances by this genius of the musical and his many lyricists. The show includes much loved standards from Phantom of the Opera, Cats, Evita, Jesus Christ Superstar, Joseph and the Amazing Technicolor Dreamcoat, Sunset Boulevard, and more.
---

Cabaret
A musical by John Kander and Fred Ebb
PERFORMANCE DATES
February 21, 22, 23 at 8 p.m.
February 23, 24 at 2 p.m.
---
Patrons requesting accommodations or services at Wilkes University or Wilkes University-sponsored events in accordance with The Americans with Disabilities Act (ADA) Title III: Public Accommodations are asked to contact the University at 1-800-Wilkes-U to request such services/accommodations. It is recommended that requests be made at least 48 hours prior to any event.