Research indicates that in 1 in 5 college students experience dating violence.
The Red Flag Campaign uses a bystander intervention strategy to address and prevent sexual assault, dating violence, and stalking on college campuses. The campaign encourages friends and other campus community members to say something when they see warning signs ("red flags") for sexual assault, dating violence, or stalking in a friend's relationship.
There are many red flags that indicate dating violence is occurring in relationships. Name-calling, excessive jealousy, blaming, isolation, stalking and physical and/or sexual abuse are all indicators of violence. Over time, these behaviors often escalate in frequency and severity.
Friends have an influential role in intervening in dating violence not only with the victim, but also with the abusive partner. Pay attention to red flags and trust your instincts. If you see something in your friend's relationship that makes you feel uneasy, something you can't quite put your finger on…say something. Tell your friend what you've noticed and ask if there's anything you can do to help. Also be aware of the support services and resources available to you and your friend.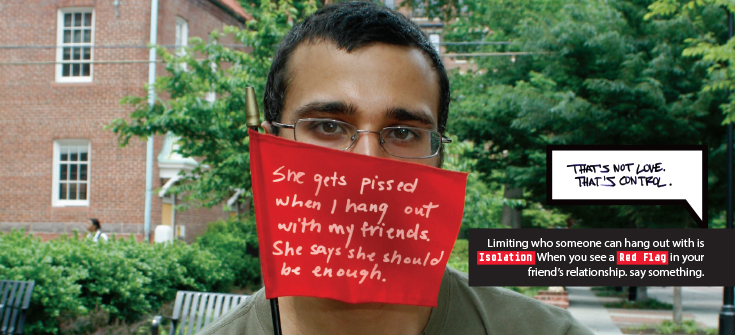 For more information or assistance, please contact:
Philip J. Ruthkosky PhD
Associate Dean Student Affairs
Interim Title IX Coordinator
2nd Floor Passan Hall
570-408-4108
philip.ruthkosky@wilkes.edu