David M. Ward, PhD has more than 30 years of experience in higher education.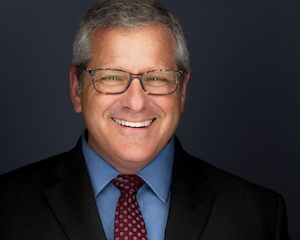 Dr. Ward comes to Wilkes University from the University of North Carolina at Pembroke where he served as provost and vice chancellor of academic affairs from 2017 through 2020. At UNC Pembroke, he led an academic unit that included 36 undergraduate and 17 graduate programs serving a total 7,698 students. During this time, the university experienced significant enrollment growth and created a shared vision around new program development and retention.
Prior to joining UNC Pembroke, Dr. Ward was the dean of the College of Health Professions at Georgia Southern University, formerly Armstrong State University, in Savannah, Ga., where he also served a one-year term as interim provost. Ward previously served as dean of the Westbrook College of Health Professions at the University of New England and served in a number of administrative positions, including associate dean of academic and student affairs, at the College of Health Professions at the Medical University of South Carolina.
Dr. Ward has taught at each of his institutions and served in various faculty positions since 1993. His research activities have focused on the use of cost-effectiveness analysis and linear programming for increasing the efficiency of health care spending. He has numerous peer-reviewed publications in journals such as Health Care Financing Review, Public Budgeting and Financial Management and the American Journal of Public Health. In addition, he has co-authored multiple editions of three different cost accounting textbooks.
Dr. Ward holds doctorate and master's degrees in public administration from the Robert F. Wagner Graduate School of Public Service at New York University. He earned his bachelor's degree in political science from Colgate University.