Greg Cant, PhD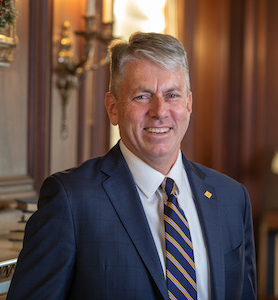 Greg Cant is regarded as a visionary academic leader who grew enrollment at previous institutions by developing a variety of innovative and market-driven programs. A native of Australia, he has 30 years of experience as an educator and administrator in the United States and abroad.
Cant was named the seventh president of Wilkes University on Dec. 12, 2019, at a ceremony in the Sordoni Art Gallery, aptly surrounded by the photographs of presidential photographer Pete Souza. When he officially began his tenure as Wilkes President in late-May 2020, both the campus and the country as a whole were faced with significant challenges presented by the COVID-19 pandemic. Among Cant's first priorities as President was to oversee plans for a successful campus reopening for the fall 2020 semester. Under Cant's leadership, a cross-functional group of University employees ensured that Wilkes students, faculty and staff were able to experience a fall semester with residential opportunities and uninterrupted academic instruction.
In 2021, Cant developed the transitional Bridge to the Future Strategic Plan, designed to guide the University through the pandemic. Two years in duration and limited in scope, Bridge to the Future encourages Wilkes to focus our energy and resources on the most crucial issues facing the University. A more traditional, comprehensive strategic planning process will take place as Bridge to the Future comes to a close.
On October 1, 2021, hundreds of members of the Wilkes family of Colonels came together to celebrate the official inauguration of Greg Cant as the University's seventh president. Carrying Forward our Promise was the theme for the week-long series of events, which included a digitally-mapped light projection of Aboriginal art on Weckesser Hall, student activities, Homecoming weekend and the Inauguration Ceremony.
Prior to joining the Wilkes community, Cant served as the dean of the Feliciano School of Business at Montclair State University. As dean, Cant provided strategic leadership for a business school of more than 3,700 students and 300 faculty and staff members. Under his leadership, the school developed and implemented over two dozen programs that enhanced enrollment and academic quality, leveraged interdisciplinary expertise and addressed critical market needs. During his tenure, the Feliciano School of Business experienced overall enrollment growth of nearly 50 percent, including a graduate population that grew by 115 percent.
Cant was the dean of the Offutt School of Business at Concordia College in Minnesota where he worked with key constituents to transform Concordia's business program into a comprehensive business school. Under his stewardship, the Offutt School established an intensive new curriculum, grew its faculty and staff, developed new initiatives and programs and raised more than $56 million.
In addition to these roles, Cant has served as a professor in Guangdong, China and worked in the United Kingdom, as well as in his native Australia. He holds his doctor of philosophy degree from the University of Western Australia and a master's degree in industrial relations from Queen's University in Ontario, Canada. He also earned his bachelor's degree in industrial relations and economics from the University of Western Australia.
Cant and his wife, Angela, live in the President's House on the Wilkes campus. He has two adult children, Genevieve and Callum, who live in Australia, and two college-age children, Eliza and Jackson. He and Angela enjoy exploring the wonderful outdoor resources northeast Pennsylvania offers and getting to know their downtown Wilkes-Barre neighborhood.
Podcasts
Articles
Angela Cant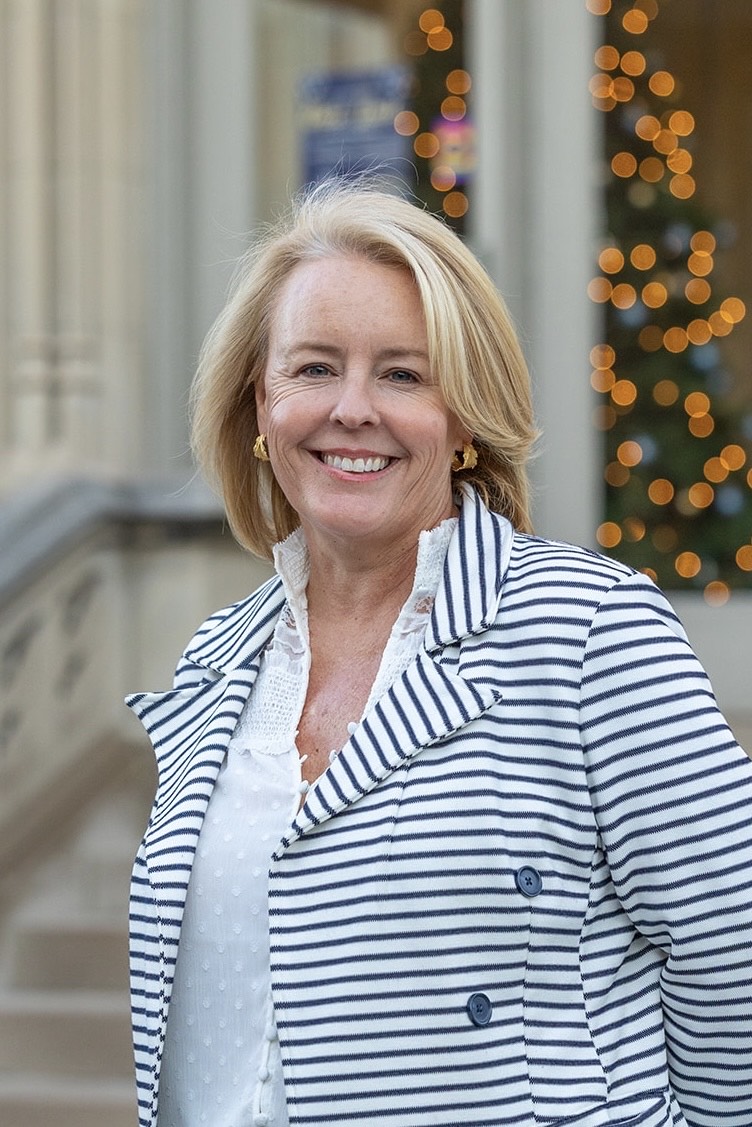 Born in Perth, Western Australia Angela graduated from the University of Western Australia with a major in Labor Relations and spent ten years working in Human Resources in the mining industry. Her work took her around the country including three years living in the "outback" of far north Australia and a semester teaching Human Resources in China.
After relocating to the US she spent a number of years at home raising her family and living on a hobby farm in Washington State. After moving to Fargo-Moorhead Angela returned to school to study Accounting. Upon completion she combined her passion for travel and higher education and commenced a career in international education at Concordia College.
Prior to moving to Pennsylvania, Angela worked at Montclair State University in New Jersey, initially providing immigration services and support to international students and research scholars. There, she ultimately worked with faculty to develop and manage faculty-led study abroad programs.
Angela and Greg reside in the President's House on the campus of Wilkes University. They have two children, Eliza and Jackson.