Check out a few of our most recent labs and outreach events! Want more information on how we can bring these labs and others to your school? Contact us at scienceinmotion@wilkes.edu.
DNA Fingerprinting
Students from Lakeland High School visited Wilkes University to participate in a DNA Fingerprinting lab hosted by Science in Motion on May 13, 2022. This lab compares simulated DNA samples using gel electrophoresis and allows the students to use real-life forensic techniques to solve a fictitious crime. The students used a DNA sample taken from the 'victim' and a sample from each 'suspect' to determine who committed the crime. Participants gained valuable hands-on experience using state-of-the-art equipment and materials provided by Wilkes University's Science in Motion.
In addition to the DNA Fingerprinting Lab, Lakeland students were also treated to an activity hosted by the Wilkes Pharmacy Department. Kimmy Nguyen, along with Wilkes pharmacy students, presented a Drug Dissolution lab where students learned how and why some medications dissolve at different rates when ingested. After the activity students learned how to safely dispose of medications.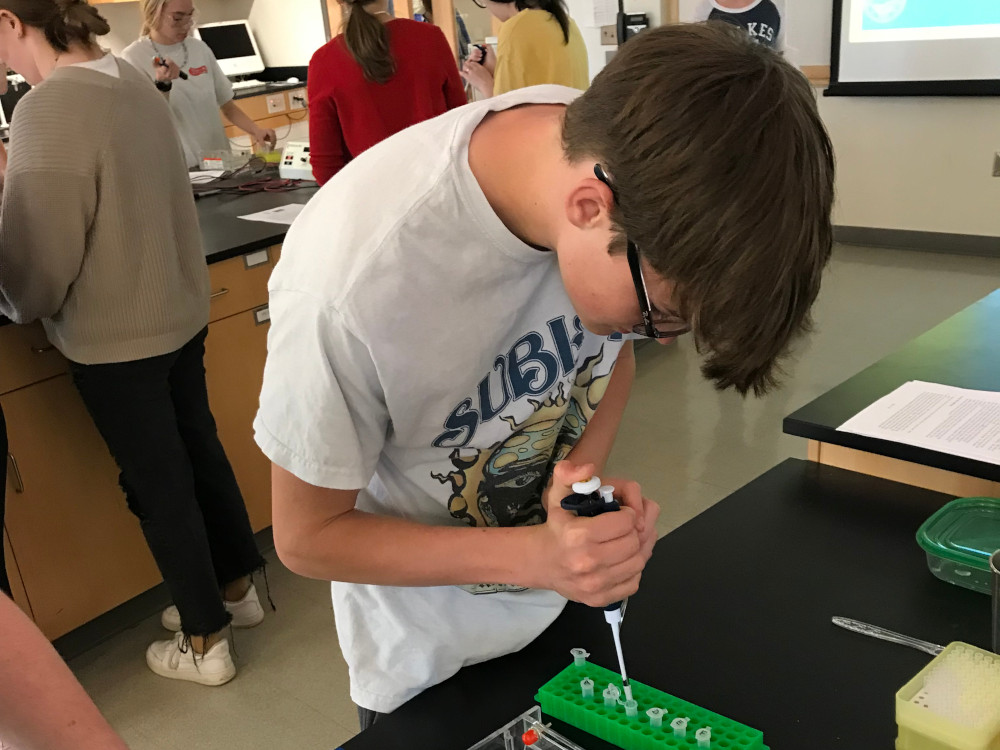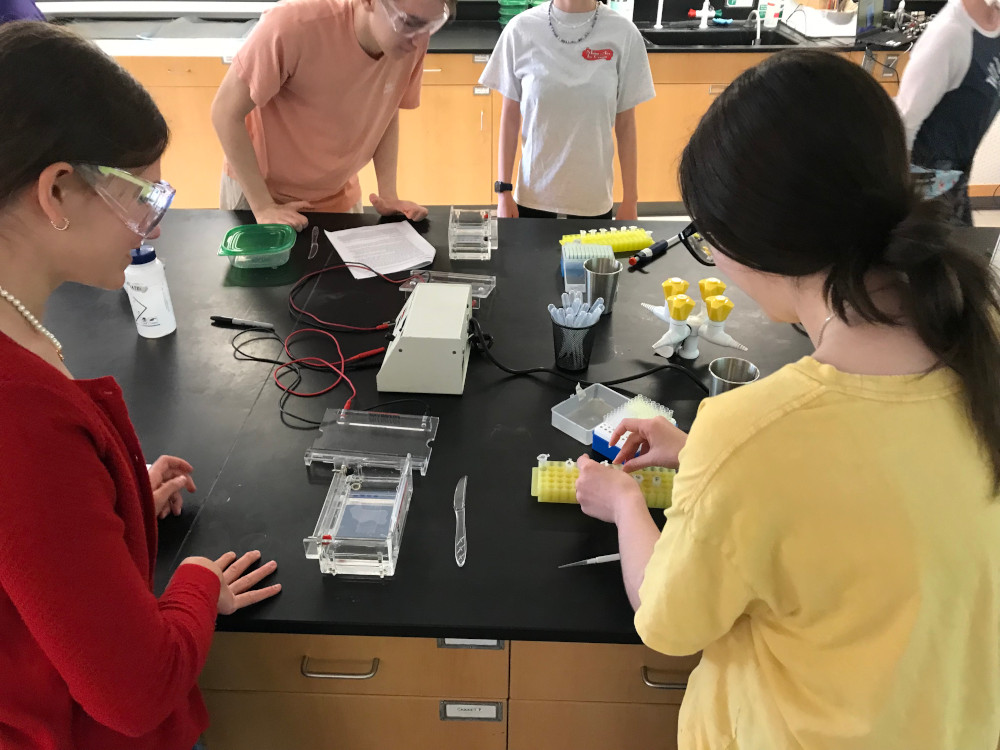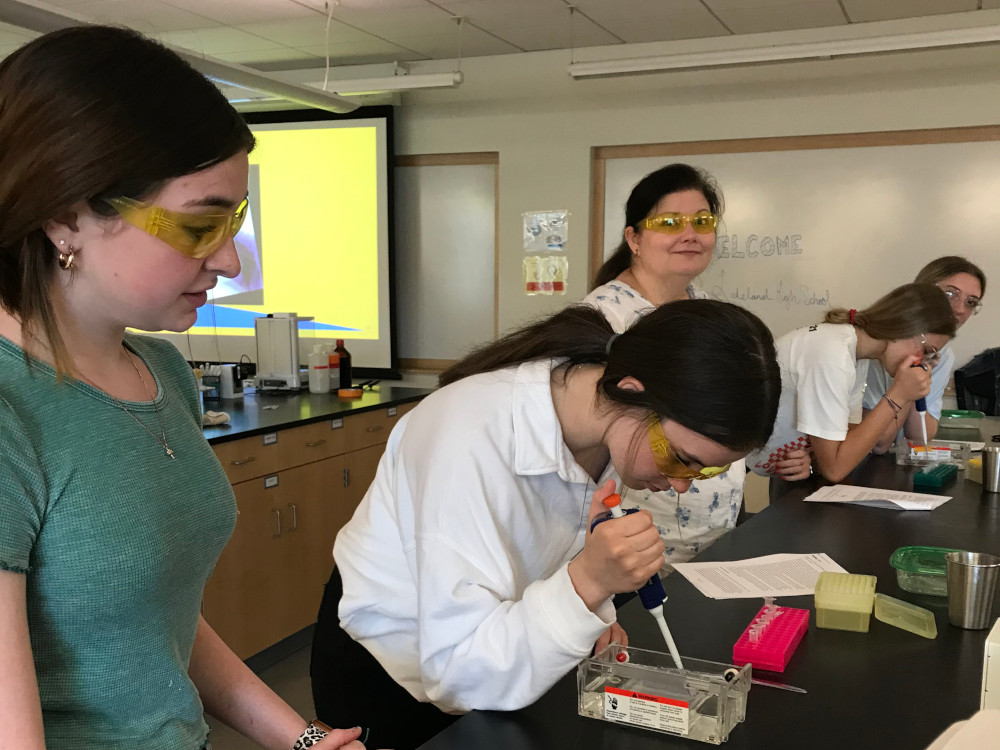 We're Empowered By Science (WEBS)
SIM mobile educators presented several virtual (via Zoom) and in-person (on the Wilkes campus) labs for WEBS. WEBS is a program that provides supplemental science instruction and activities to students in grades 6-12 that attend nearby schools. Throughout the 2022 school year, SIM presented several labs for the WEBS after school program and summer camp. Some of the lab topics presented include 5-senses, chromatography, forensics (fingerprint analysis, blood spatter analysis, forensic entomology, fiber analysis), pH of household liquids, and robotics.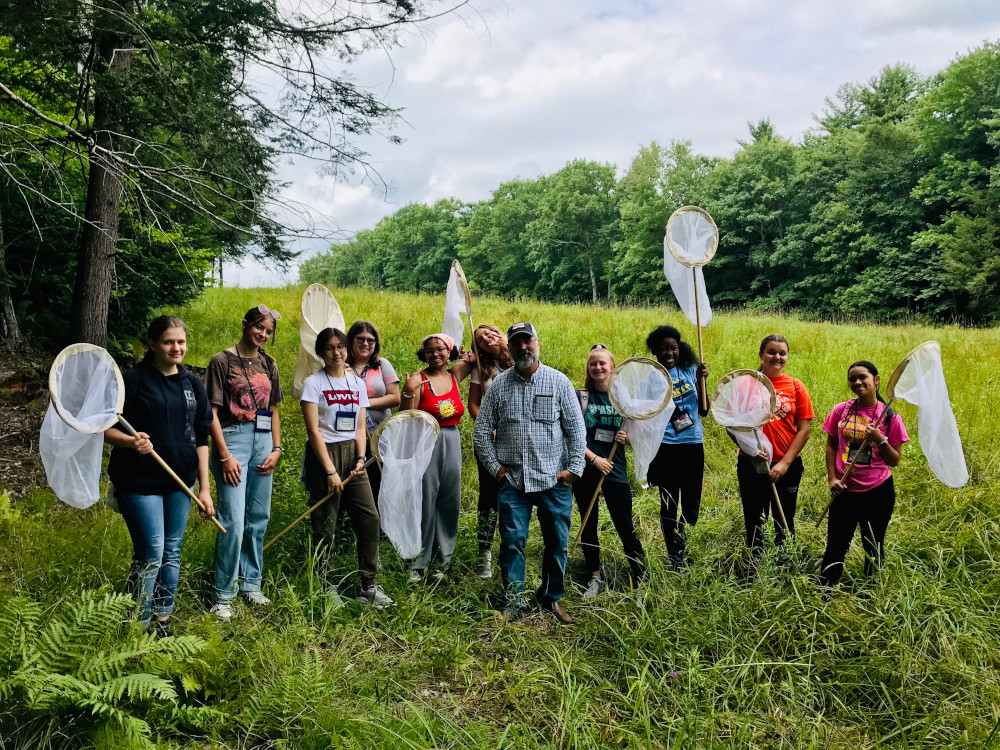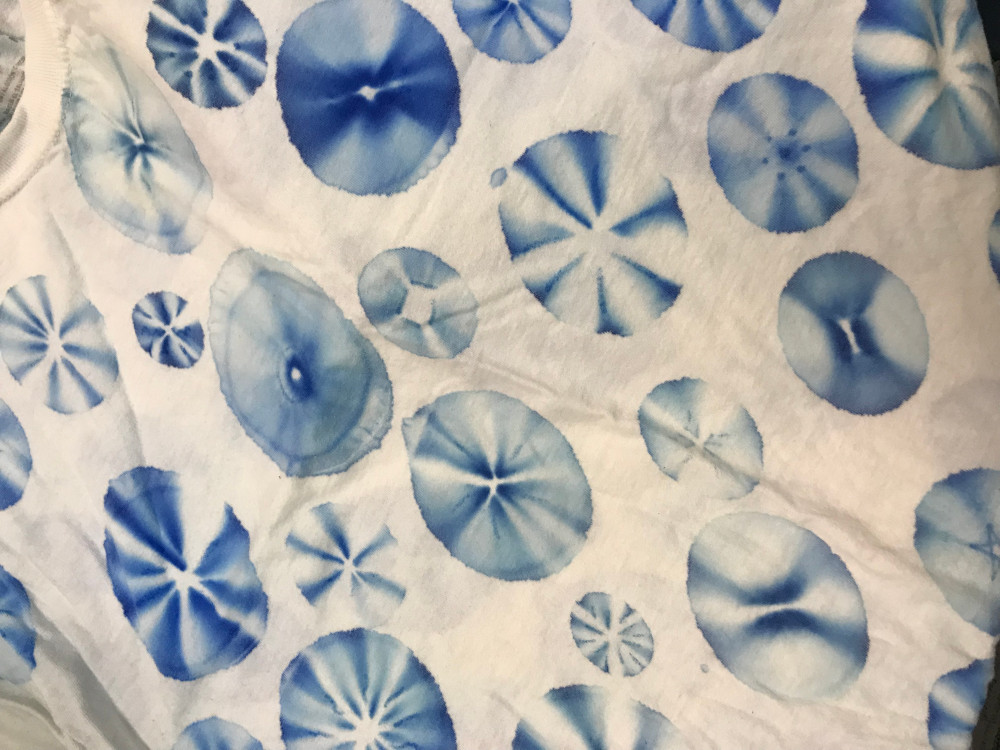 Forest Floor Fun
In April 2022, SIM mobile educators were invited to the Capitol Building in Harrisburg, PA for Bring Your Child To Work Day. The Wilkes mobile educators showed children all about the forest floor through fun, hands-on activities like making plaster casts of animal tracks, looking at neat nature items under a microscope, making edible animal scat, and playing matching games like 'Who's track is that?' and 'Match the Feces to the Species'. Nearly 300 participants (parents and their kids) joined in the fun.
5-Senses Lab
In May of 2022, SIM mobile educators visited Wyoming Valley West Elementary School to present a hands-on lab 5-Senses lab to 50 elementary students. Students learned about their senses and participated in several activities to test their sensory abilities including blind-folded scent test, taste tricks, optical and sound illusions, and a touch test that demonstrated different nerve densities in their skin.
WVWE students were also treated to an activity by the Wilkes Pharmacy department where they learned about different types of oral medicines and how they are formulated. Students also learned how different medications dissolve in the digestive tract by mixing them in solutions to simulate stomach acid.
Optical Illusions
On May 28, 2022 SIM Mobile Educators spent the day at Blue Mountain Elementary East presenting an Optical Illusion Lab at the school's Fun Day Celebration. Nearly 700 students participated in the Optical Illusion activity where they learned about the 3 main types of optical illusions. They also learned about the anatomy of their eyes and how our brains process visual signals, right eye vs. left eye dominance, and everyone created their own optical illusion hand drawing.