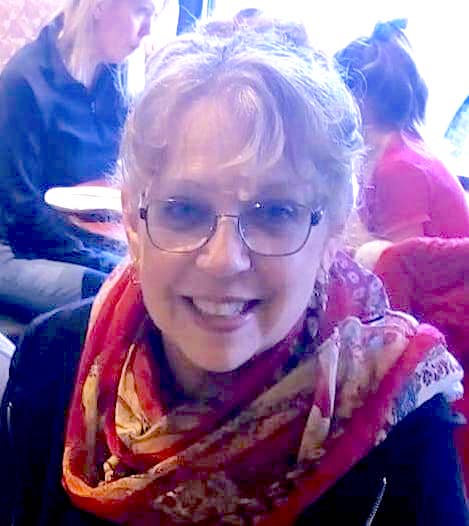 Gina Zanolini Morrison is a tenured Associate Professor of Global Cultures at Wilkes University with a PhD in Human Development/Instructional Leadership, an MS in Counselor Education, and a BS in Secondary Education/Communication Arts. She holds Pennsylvania teaching certificates in secondary education guidance counseling, secondary education communications, and ESL specialist K-12. Her research and practice have focused on diversity in education, including multicultural and global education.
Formerly an ESL teacher, she came to Wilkes in 1996 and since then has taught at all levels of higher education. Her undergraduate courses include First Year Experience courses such as Going Global (preparing students for study abroad) and American Culture & Values (for new international students), in addition to teacher preparation courses on multicultural education, classroom management, teaching culturally and linguistically diverse learners, ESL methods, student teaching seminar and supervision, and inclusive practices. On the graduate level, she has taught courses on intercultural communication, accommodating diverse learners, comparative education, teaching the four ESL skills, leadership, diversity and societal change, introduction to research methods, and qualitative research methods.
After returning from a sabbatical at the Universiti Teknologi Malaysia in 2011, she initiated a highly successful student teaching abroad program to Kuala Lumpur, Malaysia, which ran for three years until 2014. That same year, she was awarded the Carpenter Award for Excellence in Teaching at Wilkes University.
She has recently been selected for the Fulbright Specialist Roster, due to her record of international service, publication and research (particularly in Malaysia). She hopes to assist curricular and faculty development initiatives at institutions abroad, particularly Southeast Asia, and has also requested to assist the Syrian refugee crisis through the Fulbright Specialist Program. Her current international research project investigates the spiritual beliefs of career women in Malaysia.
Title
Body
Peer-Reviewed Journal Publications:

Morrison, G. Z. (2013). Guidelines for culturally competent ESL teachers. Arab World English Journal, 4(3), 193-203. [Available online at http://awej.org/index.php?option=com_content&view=article&id=328:gina-zanolini-morrison&catid=42&Itemid=133].

Morrison, G. Z., Beishline, L. J., Tapsir, S. H., & Idrus, D. (2011). A cross-cultural study on women in undergraduate engineering programs in Malaysia and United States: Perceptions of parental influence on academic choice. Journal of Engineering, Science & Management Education, 4(2), 81-91. [Available online at http://www.nitttrbhopal.org/index.php?option=com_content&view=article&id=274&Itemid=275].

Hankee, C. S. & Morrison, G. Z. (2010). Multicultural education and technology education: Independent movements on parallel paths. CELT: A Journal of Culture and English Language Teaching, and Literature, 10(2), 177-193.

Morrison, G. Z. (2010). Tough issues in the classroom: A lesson on White privilege. Pennsylvania Educational Leadership Journal, 30(2), 30-42.

_____ (2010). Two separate worlds: Students of color at a predominantly White university. Journal of Black Studies, 40(5), 987-1015. [Previously published online in 2008 at Sage Publications, http://online.sagepub.com. Document # 10.1177/0021934708325408.]

_____ (2007). Rediscovering "roots": The immersion stage of cultural identity development. International Journal of Environmental, Cultural, Economic, and Social Sustainability, 3(1), 85-92.

_____ (2006). Students of color at a predominantly White university: A phenomenological study. [Dissertation.] Scranton, PA: Marywood University Press. ISBN 0549177566, 9780549177562.

_____ (2005). Cultural identity development: A model for building successful relationships to support information management. International Journal of Knowledge, Culture and Change Management, 3, 339-353.

Book Chapters:

_____ (2016). U.S. educational policy on cultural literacy: One nation's dilemma. In Morrison, G.Z. (Ed.) Cultural identity development for educational practitioners and policy-makers. Singapore: Springer Publishing. [Pending.]

_____ (2013). Rediscovering "roots": The immersion stage of cultural identity development. In Gebert, F. (Ed.) Sustaining Living Culture. Victoria, AUS: Common Ground Publishers.

_____ (2010). Cultural identity development: A model for building successful relationships to support information management. In Westover, J. H. (Ed.) Globalization, labor, and the transformation of work: Seeking a competitive advantage in an increasingly global economy. Victoria, AUS: Common Ground Publishers, 197-196. ISBN: 1863356602.

Refereed Conference Proceedings:
_____ (2013). American teacher trainees in Malaysia: Preparing both sides for success. Global Summit on Education on 11-12 March 2013 in Kuala Lumpur, Malaysia. Available online athttp://worldconferences.net/proceedings/gse2013/toc/index.html . Paper # 040.

_____ (2010). Preparing our students for growth by teaching a framework for change: Cultural identity development. QS Journal of International Education, Journal of the 6th Annual QS_APPLE Conference Proceedings (Peer reviewed journal). Available online at http://www.qsapple.org.
Conference Presentations and Invited Lectures:

Morrison, G. Z. (2016). Spiritual Beliefs of Career Women in Malaysia. Project proposal presented at two venues in preparation for upcoming grant-funded research project: Women and Gender Studies Conference, 11-12 April 2016, at Wilkes University, Wilkes-Barre, PA, USA, and Tomorrow People Women's Conference, 1-3 May 2016, Bangkok, Thailand.

_____ (2014). Going Global: A First Year College Experience. Paper presented at the World Conference on the Integration of Knowledge on 15 September 2014 at Bandung, East Java, Indonesia. Also served as session chair.

Morrison, G. Z., Bast, A., English, C., Gill, R., Sorber, R., Trusty, P., Yamrus, M. (2014). Getting ready for America: International education exchange information. Invited lecture presented to potential international students at City University College on 3 March 2014 at Petaling Jaya, Malaysia.

Morrison, G. Z., Fonjweng, G., Fedor, M., Gallaher, R., Goldberg, T., LeClair, F., McGurk, K., & Shedden, K. (2012). Fostering Global Connections: An American University's Student Teaching Program in Malaysia. PBL-in-Action presentation at the 3rd Annual Problem Based Learning Symposium on 8 March 2012 at Singapore.

Morrison, G. Z. (2011). The boundaries of the self viewed through multicultural lenses. Paper presented at OARIC2011 (Office of Academic Resources International Conference), Prince of Songkla University, on 25 April 2011 at Phuket, Thailand.

_____ (2011). Adjusting to life in America. Invited lecture to study abroad scholarship recipients of UNITEN Universiti Tenaga, on 15 February 2011 at Kuala Lumpur, Malaysia.

_____ (2011). Meeting the challenge. Invited lecture in a series presented at the research methodology seminar, Perdana School of Science, Technology and Innovation Policy, Universiti Teknologi Malaysia International Campus, on 8 February 2011 at Kuala Lumpur, Malaysia.

Morrison, G. Z., Beishline, L. J., Tapsir, S. H., & Idrus, D. (2010). Malaysian and American women in undergraduate engineering in Malaysia and US: Differences in perceptions of parental influence on academic choice. Paper presented at the Second Congress of Asian Association of Women's Studies 2010 on 11 December 2010 at Georgetown, Penang, Malaysia.

Morrison, G. Z. (2010). Tips for being a culturally competent ESL teacher. Paper presented at the Third Malaysia International Conference on Academic Strategies in English Language Teaching on 16 December 2010 at Shah Alam, Malaysia. [This paper was later developed into a publication, 2013].

_____ (2010). Preparing our students for growth by teaching a framework for change: Cultural identity development. Paper presented at the 6th QS_APPLE Conference on Quality Standards Asia Pacific Professional Leaders in Education on 18 November 2010, Singapore.

Morrison, G. Z. & Beishline, L. J. (2010). A cross-cultural study on women in engineering in Malaysia and US: Perceptions of parental influence on academic choice. Presented the preliminary findings of a 2008 qualitative study conducted in NEPA and replicated in Malaysia, 2009 at the Institute for Public Policy & Economic Development Conference on 9 April 2010 at King's College, Wilkes-Barre, PA, USA.

Morrison, G. Z. (2009). Leadership in a globalized world. Invited lecture presented to the faculty and students of Universiti Teknologi Malaysia International Campus, 15 July 2009, Kuala Lumpur, Malaysia.

Morrison, G. Z. & Estwick, E. (2008). I hear what your hair is saying: The non-verbals of hair. PA- NAME (Pennsylvania Chapter of the National Association of Multicultural Education) Conference, 4 April 2008 at Temple University, Philadelphia, PA, USA.

Morrison, G. Z. (2007). Re-discovering "roots": The immersion stage of cultural identity development. Paper presented at the International Conference on Environmental, Cultural, Economic, and Social Sustainability on 4-7 January 2007 at the University of Madras in Chennai, India.

_____ (2007). Two separate worlds: Students of color at a predominantly White university. Presented dissertation research at PA- NAME (National Association of Multicultural Education, Pennsylvania Conference), 30 March 2007 at the Penn State Harrisburg, PA, USA.

_____ (2007). Students of color at a predominantly White university. Presentation of my qualitative research findings March 2007 to the Diversity Task Force of Wilkes University, Wilkes-Barre, PA, USA.

_____ (2006). Service learning as a component of pre-service teacher training. PA- NAME (National Association of Multicultural Education, Pennsylvania Conference), 25 March 2006, at the University of Scranton, PA, USA.

Morrison, G. Z. & Abu-Nabaa, H. (2006). Understanding Islam: What school leaders should know. Paper presented at NAESP (National Association of Elementary School Principals) Conference on 3 April 2006 at San Antonio, Texas, USA.

Morrison, G. Z. (2003). Cultural identity development: A model for building positive intercultural relationships that support information management. Paper presented at the Third International Conference on Knowledge, Culture and Change in Organisations, August 2003 in Penang, Malaysia.

_____ (2003). Cultural identity development. State wide diversity conference on identity, 7 November 2003 at Susquehanna University, Lewisburg, PA, USA.

_____ (2001). The many colours of Malaysia. Multimedia presentation for Diversity Awareness Week, April 2007 at King's College, Wilkes-Barre, PA, USA.

_____ (2000). The many colours of Malaysia. Multimedia presentation, Multicultural Awareness Week, October 2000, at Wilkes University, Wilkes-Barre, PA, USA.

Morrison, G. Z. & Meyers, G. (1998). Fostering a diversity-friendly campus climate by assisting the cultural identity development of our students. Intercollegiate Diversity Conference, November 1998, at Marywood University, Scranton, PA, USA.

U.S. Department of Labor Task Force on ESL (1992). National ESL Job Corps Curriculum. Washington, DC: Department of Labor National Office of Job Corps.

Zanolini, G. (1990). Amerasians in the Job Corps system. Presentation with Vietnamese-American students at National Interaction Amerasian Conference in Washington, DC.



Research Projects:

Morrison, G. Z. (2016). Spiritual beliefs of career women in Malaysia. A narrative inquiry funded by a Wilkes University faculty grant [$4,200] and hosted by UNITAR University, Petaling Jaya, Malaysia.

Morrison, G. Z. & Fonjweng, G. (2012, 2013, 2014). Student teaching in Malaysia: A qualitative study of the experience. Wilkes University three-year longitudinal research project.

Raji, F., Hassan, N. H., Morrison, G. Z., Yusof, N. A., Baqutayan, S. M., Othman, N., Mahdzir, A. M & Idrus, D. (2011). Leadership styles of Malay women educational policy-makers. Research University Grant Scheme submitted 31 January 2011 to RAKE: the Research Alliance Knowledge Economy and Research Management Center, UTM. RM 40,000 or $13,500 USD. [Approved; data collection completed.]

Hooi, L. W., Morrison, G. Z., Hassan, N. A., & Amin, M. (2011). Publishing in English: Inhibiting factors and winning strategies. Fundamental Research Grant Scheme submitted 20 April 2011 to the Malaysian Ministry of Higher Education (MOHE). RM 120,000 or $40,000 USD. [Not approved.]

Alzubaidi, K. O., Richards, C. K., Attan, A., Idrus, D., Morrison, G. Z., Manan, A. A., Adlan, N. M., & Hashim, F. H. (2011). Re-theorising academic English: Intensive academic English courses for postgraduate researchers in support of Malaysian policy initiatives. UTM research project submitted for approval December 2010. RM 40,000 or $ 13,500 USD.

Lierse, S., Morrison, G. Z., & Richards, C. K. (2011). Harnessing the mutual benefits of academic internationalization: Case studies across two government universities in Malaysia. Research project conducted jointly with UTM, submitted for pre-approval to Universiti Pendidikan Sultan Idris, Perak, January 2011. Revised and resubmitted May 2011. RM 10,000 or $3,500 USD. [Assisted with writing the project but left Malaysia before data collection.]

Tapsir, S.H., Omar, R., & Morrison, G. Z. (2011). Malaysia as a hub of international education: Enhancing the role of private higher education institutions. A proposal approved with revisions by the World Bank. Submitted 8 November 2010. Approved with revisions 20 December 2010. [Not approved.]

Morrison, G. Z., Beishline, L. J., Idrus, D., & Tapsir, S. H. (2010). A cross-cultural study on women in undergraduate engineering in Malaysia and US: Perceptions of parental influence on academic choice. Narrative inquiry study conducted in Malaysia July 2009 as a replication of a 2008 study conducted in Northeast US.

Wilkes University (2009).National Science Foundation Grant for underrepresented students. Assisted the Biology Department faculty by providing literature review and contacts with the Latino community leaders – Wilkes University, March 2009.

Morrison, G. Z. (2006). Students of color at a predominantly White university campus: A phenomenological study. This qualitative study with university students in Northeast PA, USA, as part of a dissertation was completed in Spring 2006. The dissertation was defended on 27 September 2006 at Marywood University, Scranton, PA, USA.

Professional Development Workshops Conducted:

Morrison, G. Z. (2011-14). Interactive Teaching Techniques, Classroom Management I & II, Effective Lesson Planning, Students with Special Needs. Yearly workshops conducted with the faculty of Sri Utama Schools, 2011, 2012, 2013 and 2014. Kuala Lumpur and Johor Bahru, Malaysia.

_____ (2011). Commitment Conference/Faculty Retreat. Workshop conducted with the faculty of Sri Utama Schools, Kuala Lumpur, Malaysia, on 9 and 10 April as part of a faculty retreat at Shenzhen, China.

_____ (2011). Re-Committing to Excellence. Workshop conducted with the faculty of Sri Utama Schools, Kuala Lumpur, Malaysia, on 3 April 2011 at Kuala Lumpur, Malaysia.

_____ (2011). Creating inclusive curricula: Utilizing process-oriented pedagogy to enhance engineering education. Workshop presented at IETEC, the International Engineering and Technology Education Conference on 16 January 2011 at Kuala Lumpur, Malaysia.

_____ (2009). Classroom management. Faculty development workshop, 8 September 2009 at Wilkes University, Wilkes-Barre, PA, USA.

_____ (2009). How to nurture academic achievers. Workshop for parents of TRIO/Upward Bound students, 28 February 2009 at Wilkes University, Wilkes-Barre, PA, USA

_____ (2007). Working with English Language Learners. Faculty development in-service training on Latino student issues for Hazleton Area School District, January 2007, Hazleton, PA, USA.

_____ (2005). Taking off the blindfold. Panel discussion on White privilege, Office of Multicultural Affairs, April 2005, at Wilkes University, Wilkes-Barre, PA, USA.

_____ (2003). Diversity Training for Pharmacy Faculty. Faculty development workshops on diversity and cultural differences, July 2003, at Wilkes University, Wilkes-Barre, PA, USA.

_____ (2003). Diversity Training for Health Care Professionals. Series of diversity workshops for the School of Pharmacy students, February 2003, at Wilkes University, Wilkes-Barre, PA, USA.

_____ (2001). Diversity Training Session for Student Affairs Professionals. In-service for student affairs staff, May 2001, at Wilkes University, Wilkes-Barre, PA, USA.

Zanolini, G. (1993). Cross-cultural issues in foster care. Presentation to KidsPeace Northeast PA caseworkers, recruiters, and supervisors, Scranton, PA, USA.

United States Department of Labor (1992). Training for Job Corps Teachers of ESL. Created a national ESL curriculum for Job Corps as part of a task force on ESL under the supervision of the US Department of Labor National Office; conducted training for Job Corps ESL teachers throughout the nation as part of two Basic Education Programs Training, one in Washington, DC, and one in San Francisco, 1992.

Zanolini, G. (1991). Successful Integration of the ESL Students into the Mainstream Job Corps Program. Department of Labor Region III Interagency ESL and Cross-Cultural Workshop, Philadelphia, 1991.

Consultation & Manuscript Review:

Pennsylvania Educational Leadership (PEL) Journal reviewer, January 2014.
Arab World English Journal (AWEJ) Advisory Board, February 2011 until present.
International Journal of Innovation and Business Strategies Board of Editors since 2011

This journal, found at http://www.ibs.utm.my/ijibs/index.php/ijibs, is housed in the International Business School of the UTM International Campus, Kuala Lumpur, Malaysia. Efforts are underway to index it in Scopus and Thompson Reuters.

Teaching Learners of English in Mainstream Classrooms (Levine & McCloskey, 2010)

Reviewed textbook for Pearson/Allyn & Bacon—May 2010

Roundtable Group

Provided expert testimony in a case involving an ESL teacher's immigration – October 2008

Language and Literacy for English Learners

Reviewed textbook for Allyn & Bacon - September 2006

Methods for Teaching Culturally and Linguistically Diverse Exceptional Learners

Reviewed this textbook for Pearson/Merrill Prentice Hall - June 2006

Comprehensive School Reform Program On-Site Review – May 2006

Served with on-site review team to evaluate compliance with district's $1,000,000 grant

Pennsylvania Reads, the journal of the Pennsylvania Reading Association – May 2005

External reviewer for article on multicultural themes in literature