Learn how to think on your feet with Wilkes University's Speech and Debate Team! Students can gain experience in research, creating and delivering informative and persuasive content.
Upcoming Tournament
Collegiate Forensic League
Oct. 20-23 | Ottawa, Canada
Benefits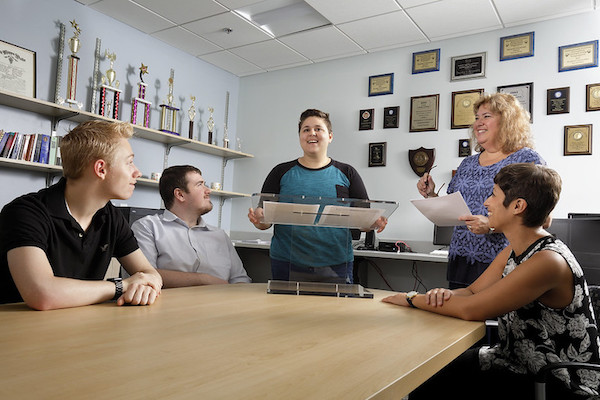 Practicum credit is offered for students that participate on the team.
Competitors have the chance to compete in Parliamentary Debate and a wide variety of Interpretative, Public Address, and Limited Preparation Events.
The team hosts two tournaments each year for high school and university students.
Students also have an opportunity to be inducted into Pi Kappa Delta, the National Speech and Debate Honor Society.
Specific Skills
As a member of the Speech and Debate club, students will...
Analyze all viewpoints of current and relevant topics.
Learn how to cross examine and research topics that relate to real world scenarios.
Practice creating and delivering informative and persuasive speeches through extemporaneous formats.
Select literary pieces and develop expression and intonation through dramatic delivery.
Build out impromptu presentations on current events, policy questions and literary quotations with limited preparation timeframe.
Christopher Perez | President
Lindsey Scorey | Vice President
Abigail Zim | Secretary/Treasurer
Christine Mellon | Faculty Advisor
All team practices are held in Room 126 in the Karambelas Media and Communication Center.