The Print Shop is committed to supporting the educational mission of Wilkes University with reliable, high quality services to meet its printing needs. In pursuit of this mission, the Print Shop provides high quality duplicating and printing services with benefits such as flexibility, confidentiality, security, convenience, control, and a fast turnaround time.
---
Contact Information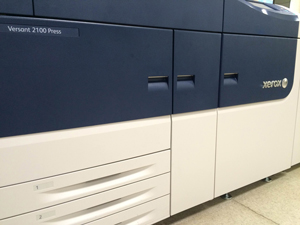 University Print Shop
Carrie Marko, Print Shop Manager
Weckesser Annex
Rear 170 South Franklin Street
Mailing Address:
University Print Shop
84 W. South St.
Wilkes-Barre, PA 18766
Phone: (570) 408-4248
Email: printshop@wilkes.edu
Business Hours:
Monday - Friday
8:30 a.m. to 12 p.m.; 1 p.m. to 4:30 p.m.
---
Services Offered
Black & White Copying/Printing
Color Copying/Printing
Folding
Plastic Comb Binding
Cutting
Padding
Heat Bind (B&W) up to 120 sheets
Color Covers on Heat Bind Jobs
Tabs
Business Card Orders
Bulk Mail
Data Merge
Other services such as exams, tests, quizzes, and scanning for archiving purposes are available; please call for details. Please contact the Print Shop with any questions or special requests.
Any specialty printed materials, or print requests requiring materials not stocked in the Print Shop, will be at additional cost to department. Please provide complete FOAP (budget number - Fund, Org, Account, and Program) to the Print Shop when submitting request. All prices are subject to change.
Letterhead: $31.50/ream
#10 Regular Envelope: $34.00/box
#10 Window Envelope: $34.60/box
9x12 Envelope: $12.00/box
10x13 Envelope: $13.60/box
65lb Certificate Paper: $0.11/sheet
Carbonless Paper 2-part (white, yellow): $146.00/case of 2,500 sets, or $0.0584/each set
Carbonless Paper 3-part (white, yellow, pink): $150.00/case of 1,670 sets, or $0.0898/each set
Folders*: $62.90/box of 100

*Folders have limited availability. Please check with the Print Shop to ensure your requested quantity is available in advance of request.
If you have a special request not listed here, please contact the Print Shop for capability and pricing.
The University Print Shop is now capable of producing wide format prints/posters. Employees can request prints up to 42" wide on satin photo paper. Turnaround time on wide format prints is 3-5 business days.
24" x 36" prints are $15.50. All other sizes will be quoted prior to production, and a FOAP is required before printing will begin. Please contact Carrie Marko, Print Shop Manager, for any questions or custom quotes.
Departments should acquire all Canon toner for department copiers through the Print Shop. Please note that toner will not be released until a complete FOAP is provided. A FOAP is a budget number that includes a Fund, Org, Account and Program number. Please see your budget manager if you do not know your FOAP.
GPR 6
GPR22
GPR30 (all colors)
GPR39
GPR42
GPR43
GPR48
GPR51 (black)
GPR51 (C, M, Y)
GPR53 (black)
GPR53 (C, M, Y)
GPR55 (black)
GPR55 (C, M, Y)
GPR57
---
Requests
Requesting a Print Job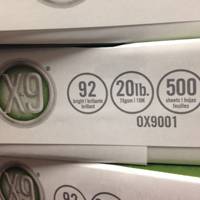 Print job requests should be made by submitting an email to printshop@wilkes.edu. To maintain the highest quality, submissions should be made only via email to the Print Shop. Beginning in Fiscal Year 2018, hard copy submissions are no longer accepted.
The Print Shop staff can assist you with job planning, order submission, and completion dates. Currently, the University Print Shop standard turnaround time guarantees a job will be completed within 3 business days; however, large binding jobs will take longer to complete, and complex or special service jobs may require additional time. Jobs required sooner than three business days are classified as rush jobs and must be coordinated with the Print Shop staff upon submission.
Requesting Delivery of a Print Job
If you are requesting a print order be delivered to your office, please submit the request for at least 24 hours after the print job is complete. (For example, an order completed Monday at 3 p.m. cannot be guaranteed delivered by Tuesday 9 a.m.) Eddie's Mailroom staff will make all deliveries during the afternoon freight route.
---
Frequently Asked Questions
The Print Shop is open from 8:00AM – 12:00PM and 12:30PM – 4:30PM Monday – Friday during the fall and spring semesters. The Print Shop is open during the summer and follows the summer campus hours. Staff and faculty can pick up jobs after hours with their swipe card. Exams must be picked up when the Print Shop is open.
PDF is the preferred format, if possible. We can accept Word, Excel, PowerPoint, Publisher, JPEG, TIFF, EPS, InDesign, and Illustrator.
30 pages minimum and 120 pages maximum can be tape bound.
There is a 3 day turn-around. If you need copies faster, we will do everything we can to work them into the schedule. Please contact the Print Shop if you need a job faster
12" x 18" is the biggest size in-house. We have options off campus if you are looking for something bigger. Please call the Print Shop to discuss.
Currently we do not have laminating services.
The Print Shop does not have interoffice envelopes. Departments need to order them through Office Max.
Bleed is the image area that goes beyond where the piece would be trimmed. This allows the piece to be trimmed without having white showing. Please provide at least 1/8" bleeds. Call the Print Shop with any questions or stop by if you want to discuss how to set up your document with bleeds.
Yes, the Print Shop is able to prepare bulk mail. This allows large mailings to be mailed at a discounted rate. Since every bulk mail job is different, please call the Print Shop to discuss your mailing job.