2024 Women's and Gender Studies Conference
Transgender Identity and Feminism
Presented by Wilkes University and King's College
April 8 & 9, 2024, Wilkes University
Presentation Proposals
We invite students, staff, faculty, and community members to participate in this year's annual Women's and Gender Studies Conference. Session types include research presentations, panel discussions, video screenings, and performance art (e.g., poetry slam, dramatic performance, dance). We also welcome presentations about service-learning, community service and travel abroad opportunities.
Proposals are due Feb. 26. Please use the form below to submit your proposal.
Keynote Speaker
Trans Rights and Women's Rights: Feminism and the Fight for Gender Justice
Speaker: Dr. Heather Hewett
Monday, April 8, 7 p.m. | Jean and Paul Adams Commons
Free and open to the public - no registration required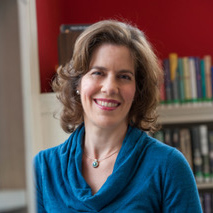 Despite greater visibility and growing cultural acceptance over the last several decades, transgender and nonbinary people have been facing an onslaught of punitive legislation and an increase in violent attacks since 2021. Trans rights are both a feminist and a human rights issue, so it's important to understand what's happening and what's at stake. This talk examines how we got here, how feminist and trans struggles for justice are interlinked, and how each one of us can work toward a world where liberation and justice is available to all people, regardless of who they are or where they live.
About Dr. Hewett
Heather Hewett is a professor and a feminist literary and cultural scholar who focuses on the 20th and 21st centuries. She co-edited the volume #MeToo and Literary Studies: Reading, Writing, and Teaching about Sexual Violence and Rape Culture (2021). Her opinion pieces, personal essays, and reviews have appeared in publications such as Boston Review, Inside Higher Ed, LIBER: A Feminist Review, and The Washington Post.
Dr. Hewett is an associate professor of Women's, Gender, and Sexuality Studies and an affiliate of the Department of English at the State University of New York at New Paltz. Since fall 2022, she has been serving a two-year term as a program officer in Higher Education Initiatives at the American Council of Learned Societies. She earned a BA from Yale University and a PhD in English from the University of Wisconsin-Madison.