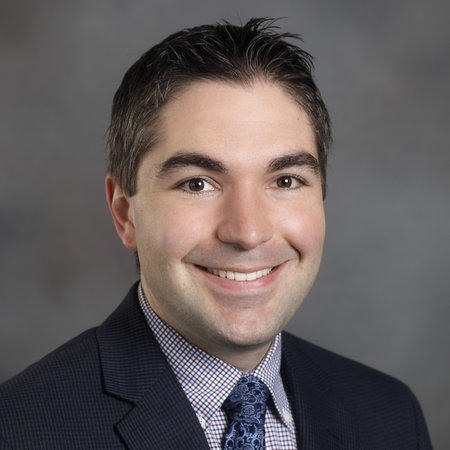 Dr. Thomas S. Franko
Assistant Professor
Pharmacy Practice
150-180 South River Street, 325
(570) 408-4295
After service as a clinical pharmacist in outpatient chronic pain management, Dr. Franko joined Wilkes University in 2013. He maintains an ambulatory care practice site with the Wright Center for Graduate Medical Education in Clarks Summit, PA. He is highly involved with the pain management and anticoagulation programs within the Wright Center. Along with pharmacy students, Dr. Franko trains pharmacy and medical residents from Moses Taylor Hospital and the Wright Center. His interests are in pain management, primary care and incorporating the arts into pharmacy education.
Education and Training
Doctor of Pharmacy, Philadelphia College of Pharmacy, Philadelphia, PA
Pharmacy Practice Residency, Veterans Affairs Medical Center, Wilkes-Barre, PA
Certificates and Certifications
Basic Life Support
Pennsylvania Licensed Pharmacist
Pennsylvania Authorized Immunizing Pharmacist
Board Certified Ambulatory Care Pharmacist
Selected Teaching
Ambulatory Care Advanced Pharmacy Practice Experience
Pharmacotherapy of Pulmonary Disorders
Comprehensive Pain Management
Selected Scholarship
Franko, T. (2014). The symphony of chronic pain, finding your corner of the sky. Cranberry, Pennsylvania Pharmacists Association Annual Meeting. PA.
Franko, T. (2015). From bobsleds to yoda: developing preceptor and mentoring skills through study of popular films (webinar). Pennsylvania Pharmacists Association. Harrisburg, PA.
Franko T. (2015) Using a Community Theatre as a Self Directed Introductory Pharmacy Practice Experience (SD IPPE) Site. American Association of Colleges of Pharmacy Annual Meeting. National Harbor, MD.
Franko T., Kane D, et al. (2015). Improving medication reconciliation through pharmacists oversight. Wilkes University Annual Research Day. Wilkes-Barre, PA.
Franko T., Caprio M, et al. (2014). Pharmacist evaluation of ACC/AHA 2013 lipid guideline compliance in the primary care setting. American Society of Health System Pharmacists Midyear Meeting. Anaheim, CA.
Franko, T. Management of Diabetic Neuropathic Pain. Presented at the Pennsylvania Pharmacists Association Midyear Meeting in Bedford, PA January 2014
Franko T, Dougherty B. New Paths in Chronic Pain Management. Pennsylvania Pharmacist. Harrisburg: Pennsylvania Pharmacists Association; May/June 2013
Franko T, Borowski J. Impact of a Computerized Clinical Reminder on the Monitoring of Vitamin B12 Levels in Patients Taking Metformin. Eastern States Residency Conference. May 2012
Selected Service
2014-2016 Northeast Director, Pennsylvania Pharmacists Association
Pennsylvania Pharmacists Association "Know Pain Know Gain" Committee
Member, Pharmacy Student Affairs Committee
Advisor, Rho Chi National Pharmacy Honor Society Gamma Lambda Chapter