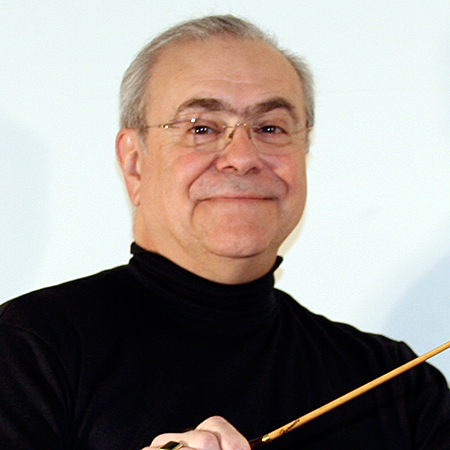 Dr. Philip G. Simon, Associate Professor of Music Emeritus, has taught at Wilkes University for 17 years. As an adjunct faculty member, he currently teaches courses in the music minor and American popular music.
Dr. Simon has conducted professional, collegiate and high school bands and orchestras in Pennsylvania, Texas, Kansas, Virginia, California, Maryland and the United Kingdom. He is a contributing author to the popular music education series, Teaching Music Through Performance In Band, published by GIA. His D.M.A. dissertation is published by VDM Publications. He is a published arranger and composer, and performs in the Northeastern PA region on tuba, string bass and bass guitar. He has a B.Mus. degree from Boston University, a M.Ed. in Music Education from the University of Maryland, and a D.M.A. in Wind Conducting from the University of North Texas.
Dr. Simon was recently appointed an Alumni Ambassador for the Boston Youth Symphony Orchestra, and he is listed in the most recent editions of Marquis Who's Who in America and Who's Who In American Education. In fall, 2012, he was awarded the Multiculturalism Award by Wilkes University for excellence in teaching multiculturalism in the classroom. Dr. Simon received The Pennsylvania Music Educators Association District 9 Citation of Excellence Award for 2007. He was nominated for Fairfax County Teacher of the Year in 1988, and he has received three Citations of Excellence from the National Band Association. In his senior year at Boston University, he was honored with the Outstanding Undergraduate Performer Award.
Associate Professor of Music Emeritus
Director of Bands (Retired)
Adjunct Professor of Music
Wilkes Conservatory Instructor