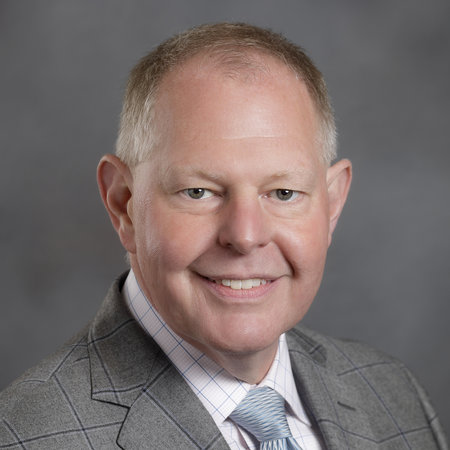 Dr. Mark D. Stine
Professor/Chair
Communication Studies
Karambelas Media and Communication Center, 110
(570) 408-4169
Dr. Mark Stine is an Associate Professor and the Chair of the Communication Studies Department. He has been teaching at Wilkes University since 1999, and chairing the Department since 2005. He is also the faculty advisor of the University's radio station, WCLH 90.7 FM, and the academic coordinator of the Shelburne Television Center.
Dr. Stine graduated from Moravian College with a B.A. in English. He then continued his education at East Stroudsburg University where he earned his Master's of Education with a Mass Media and Communication concentration. Dr. Stine earned his Ph.D. in Mass Media and Communication from Temple University.
Dr. Stine's teaching and research centers on international media, communication ethics, and news reporting. He has given presentations in India and England and he gives students the opportunity to study aboard under his tutelage. Dr. Stine and Dr. John Hepp, an associate professor of History at Wilkes University, created a successful interdisciplinary, hands-on learning experience in London, England. Dr. Stine has also collaborated with colleagues in History and Communication Studies on an international cultural course to Istanbul, Turkey in 2009. Dr. Stine and Dr. Hepp also collaborate on oral history videos that are available at the Wilkes University Barnes and Noble bookstore.
Dr. Stine has professional work experience in his fields of study. He uses his skills as producer, executive producer, host, narrator, writer and creator in a variety of projects. "Profiles" is a program of in-depth interviews with professors and other personalities at Wilkes University that airs on Service Electric Cable Channel 97.
In his words…
"The most exciting part about teaching at Wilkes is interacting with the students. I love the hands-on courses, video and audio production, it's really a team affair."
"As a group they are bright, hardworking students. They have great personalities and they are really fun to work with."
"Teaching Media Ethics in the Digital Age: A Community Approach," presented at the International Conference on Changing Global Paradigms of Mediascape, Center for Advanced Media Studies,Punjabi University, Patialia, Punjab, India, 2011

"An Oral History Approach to Television Documentary Production," presented at the annual London Film & Media Conference, University of London, London, England, 2011

"Oral History and Beyond: An Interdisciplinary Model for Creating Oral History Documentaries in Undergraduate Classes," presented with Dr. John Hepp for the National Council on Public History Conference, Portland, OR, 2010

"Following a Purposeful Pathway: Integrating the Mentoring Arc at All Levels in a Small University Communication Studies Department," presented at the National Communication Association Annual Conference, Chicago, IL, 2007

"The More Things Change: Separating Traits From Skills in an Environment of Rapid Technological Change,"

presented at The Fourth International Conference on Knowledge, Culture, and Change in Organizations, Royal Naval College, Greenwich, England, 2004
---

Grants
Co-recipient, Oral History Grant, Wilkes University, 2010 with Dr. John Hepp

---

Documentaries
"True Rarity:

The Amazing Story of Irwin Weinberg" 40-minute documentary produced and directed by Dr. Stine

"Wyoming Valley Department Stores" 30 minute collaborative documentary

"Wilkes-Barre: A Bicentennial Celebration" 30 minute collaborative documentary

"The Wyoming Valley Media: Challenges & Changes" 30 minute collaborative

"Iron Horses: Railroads of Northeastern Pennsylvania" 30 minute collaborative https://www.youtube.com/watch?v=b4wj5PJUU-c&feature=youtu.be

"Pharmacists: A Look Through Their Eyes" 30 minute collaborative documentary

"The Trolley" 30 minute collaborative documentary

https://www.youtube.com/watch?v=sZhRPJpt-Eo&feature=youtu.be

"Did You Boscov's Today? Memories of Department Stores in Northeast PA" 30 minute collaborative documentary https://www.youtube.com/watch?v=zvzCvlmrn64&feature=youtu.be

"Jim Thorpe: An Historic Wonderland" 20 minute travelogue discussing the history, development, and architecture of the town of Jim Thorpe, PA
Outstanding Faculty Merit Awards, Wilkes University, 2004, 2009, 2011, 2012

Outstanding Interdisciplinary Teaching Award at Wilkes University (with Dr. J. Hepp), 2005