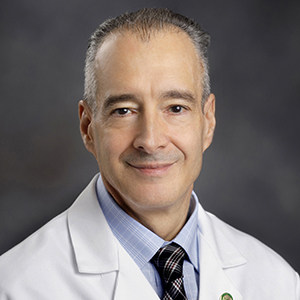 Dr. Trombetta is currently an Associate Professor of Pharmacy at Wilkes University, Nesbitt School of Pharmacy. Dr. Trombetta's area of practice is geriatrics/internal medicine and he maintains a clinical practice at Allied Services Rehabilitation Hospital in Scranton, Pennsylvania. His services include the pain management in addition to rounding with the internal medicine team. Dr. Trombetta is a member of the American Association Colleges of Pharmacy (AACP), American College of Clinical Pharmacists (ACCP), and the American Society of Consultant Pharmacists (ASCP).
Education and Training
BS, Temple University, School of Pharmacy
Pharm.D., Shenandoah University
Certificates and Certifications
Board Certified Pharmacotherapy Specialist (BCPS)
Certified Geriatric Pharmacist (CGP)
Fellow, American Society of Consultant Pharmacists (FASCP)
Selected Teaching
Advanced Pharmacy Practice Experience (APPE), Internal Medicine/Geriatrics
Introductory Pharmacy Practice Experience (IPPE), Faculty Clinical Practice
Pharmacotherapeutics of CNS Disorders/Pharmaceutical Care Lab
Longitudinal Care Course Coordinator
Selected Scholarship
Franko, Thomas and Trombetta, Dominick. Impact of an innovative pain elective course on student beliefs and attitudes towards opioid medication use. Currents in Pharmacy Teaching and Learning. September 2018. Volume 10, Issue 9. P.1248-63. https://doi.org/10.1016/j.cptl.2018.06.002
"Osteoarthritis" in Applied Therapeutics 11th Ed. published 2017.
"Kidneys" in Basic Skills in Interpreting Clinical Lab Data 6th 2017
Trombetta, D, Garrett, K, and Harrison, M. Escitalopram-associated acute urinary retention. Consult Pharm 2013;28:661-669.
Podium Presentation: "Tramadol and chemical dependence- Can it lead to continued dependence?"American College of Clinical Pharmacists Annual Meeting, October 22, 2012.
Poster Presentation, An Interprofessional Model using medical Residents and Pharmacy Students: The Effects on Diabetes Education. AACP Annual Meeting and Seminars, July-15-16, 2012,
Selected Service
Peer Reviewer. Consultant Pharmacist Journal
Chapter Reviewer, Handbook of Non Prescription Drugs, 2013
Ambulatory Care Self-Assessment Program Book 1 (Endocrinology/Rheumatology), 2013
Pharmacy and Therapeutics Committee, Allied Services Rehabilitation Hospital
Selected Honors and Awards
Outstanding Faculty, Nesbitt School of Pharmacy, College of Pharmacy and Nursing, Wilkes University, 2006.