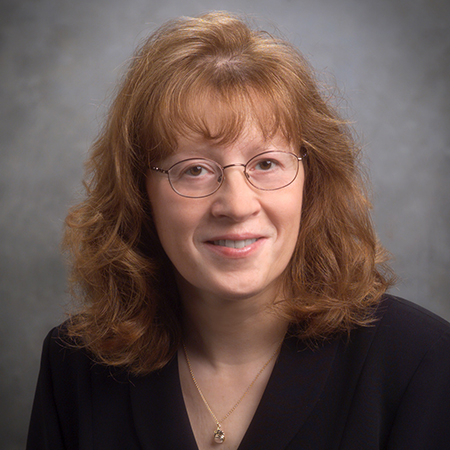 Thanks to Professor Cynthia Chisarick, Wilkes University accounting students have the opportunity to apply what they learn in the classroom to the real world practice of accounting. For 19 consecutive years, Ms. Chisarick has coordinated the Volunteer Income Tax Assistance (VITA) program. Through VITA, students assist the public, especially the elderly and lower-income individuals, prepare their basic federal and state taxes. "The students eagerly volunteer and are willing to take on challenges, assist others and work together," said Ms. Chisarick.

A member of the Wilkes faculty since 1981, Chisarick recently spearheaded an effort to encourage high school students to enter the accounting profession. Under Chisarick's direction, Wilkes was chosen as one of 11 schools to host Pennsylvania Institute of Certified Public Accountants (PICPA) sponsored events throughout the state. The program, "CPA – Passport to Opportunity" is designed to educate students about numerous career opportunities in accounting, which have expanded for CPA's over the past 10 years.

Ms. Chisarick teaches courses in taxes, advanced taxes, financial and tax planning, financial accounting, and accounting internship. Her scholarly and research interests include taxation and alternative teaching techniques.


In Professor Chisarick's words...
"I enjoy the interaction with my students both in the classroom and in the extracurricular activities. The small class size at Wilkes allows me to get to know my students, so I can better help them with their academics, assist them in their career decisions and share some fun with them. It is also very gratifying to see my students succeed in the classroom and to hear from them in later years when they are pursuing successful careers."

"I find that Wilkes accounting majors are interested in learning, and are actively involved in the learning process. A perfect example of students eagerly volunteering their time is the VITA program I coordinate each year."