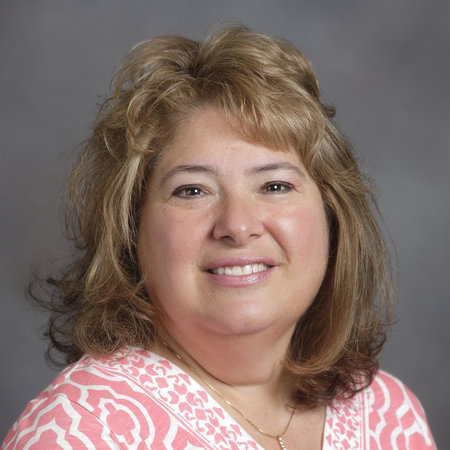 Mrs. Christine Mellon is the Director of Forensics at Wilkes University and Visiting Assistant Professor, who is responsible for coaching the Wilkes Speech and Debate Teams. She also hosts two tournaments yearly, the Wilkes Invitational High School Tournament in the fall semester and the Harold Cox Collegiate Invitational in the spring semester. Mellon is a faculty member in the Communication Studies Department, where she teaches Public Speaking.
Prior to coming to Wilkes, Mellon was an adjunct faculty member at the University of Scranton, Neumann University in Aston, PA and Rutgers University in Camden, NJ. Mellon holds professional affiliations in the Pi Kappa Delta National Honor Society, National Debate Association, Pennsylvania Forensics Association and the Cross Examination Debate Association. Professor Mellon remains in contact with public relations and advertising organizations, holding affiliation with the Pennsylvania Advertising Club and the Hospitality and Management Organization of Northeast PA. She is also a member of the Fundraising Committee for Junior Achievement.
Mrs. Mellon brings extensive professional experience to Wilkes, including working 17 years as a marketing and public relations director for both Susquehanna Broadcasting and Clear Channel Communications. She also has over 10 years of speech and debate experience, both as a coach and a debater herself.
Currently, Professor Mellon is working on her doctoral dissertation, "Communication Professionals in Pennsylvania Public School Districts," as well as on an economic re-development project on the Marcellus Shale Industry in Pennsylvania. Professor Mellon has also presented several papers.


---

Convention Presentations
"

Authentic Writing for the College Classroom," Paper presented to the

Lilly Conference for Teaching Excellence, Washington, DC, June 2011.




"Social Media Applications for the Higher Ed Classroom," Paper presented to the

Lilly Conference for Teaching Excellence, Washington, DC, June 2010



"

Social Media in Communication and Business," Paper presented to the

Economic Development Council at the

Third Annual Faculty Symposium of Northeast PA, King's College, April 2010.