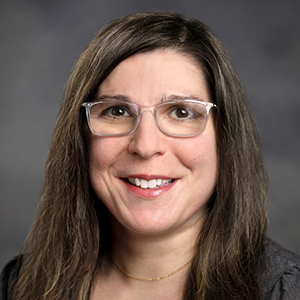 Aside from time in the southwest of France where she completed her Master's research at Groupement de Recherche de Lacq Arkema's research center, Dr. Baddour lived in Canada where she completed her studies and started her career teaching at a private college in Montreal, Quebec. After moving to the U.S. Dr. Baddour joined the Department of Mechanical Engineering as an Assistant Professor in the Fall of 2017. Since then, she has been teaching courses such as Introduction to Manufacturing Processes, Introduction to Nanomaterials, Statics, Strength of Materials and Scientific Programming. She also established her research laboratory for nanomaterial-related research.
Dr. Baddour is the ABET coordinator for Mechanical Engineering. She is a member of the American Society of Mechanical Engineers (ASME), the American Institute of Chemical Engineers (AIChE), the Society of Women Engineers (SWE), the American Society of Engineering Education (ASEE), the Institute of Electrical and Electronics Engineers (IEEE) and the Pennsylvania Society of Professional Engineers (PSPE) as a non-PE member. Her personal goal is to become a PE. She is a full member of the Sigma Xi Honor Society.
Dr. Baddour took the Obligation of Canadian Engineers (Iron Ring) in 2004 (Camp 11). She is fluent in French and English.
Ph.D., Chemical Engineering, McGill University, Canada (2011)
MESc, Chemical and Biochemical Engineering, University of Western Ontario, Canada (2005)
BESc, Chemical and Biochemical Engineering, University of Western Ontario, Canada (2004)
Dr. Baddour's research interests are in the area of nanotechnology and nanomaterials. She is interested in the synthesis of nanomaterials such as carbon nanotubes and graphene by chemical vapor deposition and their use as sensors, environmental filters and in heat transfer applications.
Patent
Bordere, S., Gaillard, P. and Baddour, C. E. (2009) Patent: Method for the synthesis of carbon nanotubes, US 7,622,059
Selected Publications
Innovative/Non-Traditional Teaching Award (2019-2020)
Natural Sciences and Engineering Research Council (NSERC) Industrial R&D Post-Doctoral Fellowship (2011)
Natural Sciences and Engineering Research Council (NSERC) Canada Graduate Scholarship (2006)
Egide Bourse d'Excellence Eiffel (2004)
Governor General of Canada medal (2000)