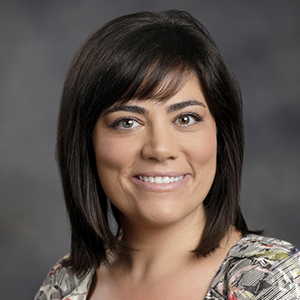 Bridget Turel serves as Director of Personal and Professional Development Programming in the Jay S. Sidhu School of Business and Leadership. Prior to joining Wilkes University full time in 2006, Bridget worked in finance for Prudential Financial and in sales and promotions for The Lion Brewery. Bridget owns and operates a Calligraphy and wedding craft business since 2009.
In her Role as Director of Personal and Professional Development Programming, Bridget spends much of her time and energy creating an environment where students have the opportunity to participate in Personal and Professional Development courses and activities where they gain invaluable hands-on learning experiences. The program ensures that each student can take critical thinking, creativity, confidence, and collaboration beyond Wilkes University and use those experiences and skills to be successful in future endeavors. Bridget has found great sense of passion and purpose in being a part of each student's journey of learning and development.
Bridget Received a Bachelor of Business Administration in Marketing and a Master of Business Administration from Wilkes University.