2023 Pain and Addiction Summit
Friday, April 28 | 8 a.m. - 5 p.m.
Wilkes University
The Pennsylvania Pain and Addiction Summit, now in its fifth year, brings professionals together for a day of sharing expertise and learning from each other about opportunities to approach the treatment of pain and substance use disorder.
Keynote Speaker
Adam Taliaferro
While playing football for Penn State in a game against rival, Ohio State, Adam Taliaferro made a routine helmet-to-helmet tackle that would change the course of his life. He had broken his neck—a similar injury suffered by the late, Christopher Reeve. Given only a 3% chance of ever walking again, Adam fought insurmountable odds to not only walk, but to walk well.
Though playing football is no longer in Adam's future, many around the nation have followed his inspirational tale of recovery leading authors, Scott Brown and Sam Carchidi, to chronicle his remarkable story in their 2001 book Miracle in the Making. Adam currently leads State Advocacy & Alliance Development for Bristol Myers Squibb and held office as a member of the New Jersey General Assembly from 2015-2022. Adam also has his own foundation, "The Adam Taliaferro Foundation," that provides financial assistance to individuals affected by spinal cord injuries of which has raised over $1 million to date. Through his foundation and his passion for motivational speaking, Adam continues to provide hope for many people who may feel that there is no reason to hope at all.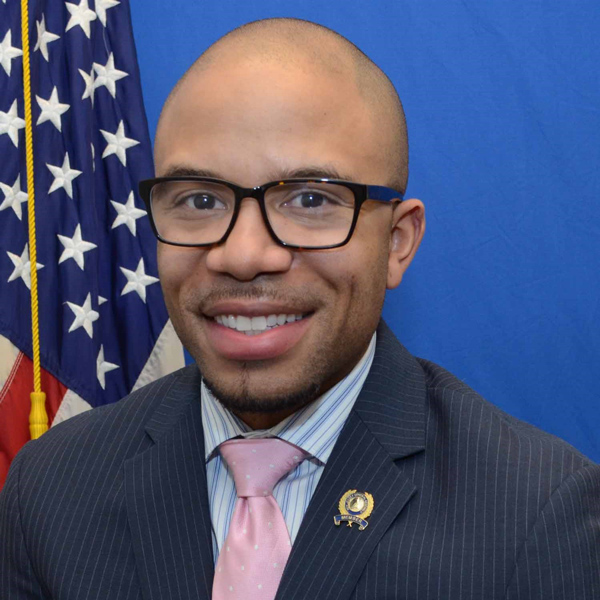 About the Conference
The theme of the 2023 Pennsylvania Pain and Addiction Summit is "We Are...Healthcare" with the emphasis on the holistic treatment of the patient. During this full-day conference, medical, legal, and law enforcement professionals will discuss the current state of the opioid crisis, share methodology and inter-professional approaches to deal with critical issues, and identify opportunities to approach the treatment of pain and substance abuse. Continuing education hours will be provided.
DATE: Friday, April 28
LOCATION: Wilkes University, Stark Learning Center (parking on the Wilkes University campus, details will be emailed closer to event)
COST: $130 whole day (6 hours of CE), $75 half day (3 hours of CE)
Schedule
7-8 AM – Registration & Breakfast
8-9 a.m. – Panel Discussion

Losing our Loved Ones: The Opioid Overdose Epidemic and Undiagnosed Bipolar
Panel Speakers: Amber Mansfield, RN and Sara Schley
Moderated by David Palmiter, PhD, ABPP

9-9:15 a.m. — Break
9:15-10:15 a.m. – Breakout Sessions

The Role of the Drug Enforcement Administration (DEA) in regulatory oversight and enforcement in those Health Care Providers who have a DEA Registration - James R. Schiffer RPh, Esq. and Carlos Aquino
Community First Responder Program - Anita Jacobson, PharmD
Painful Conversations: Communication Strategies in Pain Management - Corey Haupt, PharmD, RPh

10:15-10:30 a.m. – Break
10:30-11:30 a.m. – Breakout Sessions

The Benzodiazepine Crisis: Challenges for Behavioral Healthcare Workers - Emily Cook, Licensed Clinical Social Worker
Pharmacy-Based Buprenorphine Induction - Jeffrey Bratberg, PharmD, FAPhA
Luzerne County Treatment Court - Judge Joseph F. Sklarosky Jr.

11:30 a.m.-12:30 p.m. – Lunch and Keynote Speaker (no CE given)

Redefining Adversity to Overcome the Odds - Adam Taliaferro
Adam Taliaferro was given a 3% chance of ever walking again after sustaining a devastating spinal cord injury during a Penn State football game. In his exciting presentation, Taliaferro shares his dramatic personal story of overcoming the odds to inspire others to believe the impossible is achievable. Whether the topic is leadership, teamwork, or success in life or career, Taliaferro's message of faith and perseverance motivates us all to face our daily challenges head on, and to live life with a greater purpose.

12:30-12:45 p.m. – Break
12:45-1:45 p.m. - Breakout Sessions

Pain Management in Patients with Substance Use Disorders - Janet Astle, BS Pharm, Ed.D.; Jane Cavanaugh, B.A., Ph.D; Bridget Calhoun, B.S. Phys. Assist, MMS, DrPH; Allison Morgan, B.S., Masters Phys Assist
Alcohol and Benzodiazepine Withdrawal Management - Karen Arscott, D.O., M.Sc.
Sublicade, the injectable form of buprenorphine - Donna Eget, DO

1:45-2 p.m. - Break
2-3 p.m. - Breakout Sessions

The Face of Addiction: Let's listen to the patient - Gary Stoner, OB/GYN
The Evolution of Pain Management- Novel Medications - Dominick Trombetta, Pharm.D, & Michael Palladini, RPh, MBA
Eliminating Racial Bias in Pain Treatment - Belinda Sibanda, Internal Medicine Resident Physician PGY3, MD, MS, MSEd

3-4 p.m. – The Balance Between Pain and Addiction in Professional Athletes - Kevin Hill, MD, Director of the Division of Addiction Psychiatry at Beth Israel Deaconess Medical Center, an Associate Professor of Psychiatry at Harvard Medical School, consultant to the National Football League (NFL), the National Basketball Association, and the Boston Red Sox
Athletes are asked to push their physical limits regularly. This is especially true for professional athletes, whose livelihoods depends upon performance. Professional athletes often deal with pain on a regular basis and they are at risk for developing addictions to prescribed or illicit substances. This talk will look at the intersection of pain and addiction in athletes and explore issues that must be considered by athletes and the clinicians who treat them.
4-5 p.m. – Poster Presentations and Social (no CE given)
In-between sessions, stop by the Nursing Simulation Center in the lower level of the Stark Learning Center for a brief demonstration on the high fidelity simulator.
This program is supported by an educational grant from the Moses Taylor Foundation.