Ready to take gaming
to the next level?
At Wilkes, you can and you will.
We are proud to launch competitive esports in Fall 2023. Not only will you take your game to the next level, but you can help shape and design the program too. What are you looking for in esports? Don't just tell us – be part of it.
Esports at Wilkes is housed in our cutting-edge Digital Design and Media Art program. If you have a love for gaming, emerging technologies, graphic design or art, then you will enjoy a slew of opportunities to prepare you to dominate in esports and in the career of your dreams. Just ask our DDMA grad Danny, who now works as a senior associate at Fox Sports in Los Angeles.
Wilkes has an esports program that leans on the knowledge and opportunities of career-focused majors and faculty experts in the arts and design field. But don't worry – esports is open to students of all majors and interests.
Our Games
Wilkes offers competitive gaming in:
Overwatch
League of Legends
Rocket League
Super Smash Bros.
In addition to our dedicated esports facility, gaming terminals are located around campus for practicing or fun and for anyone who likes to game. Look for them this fall in Evans Hall, University Towers and Roth Hall.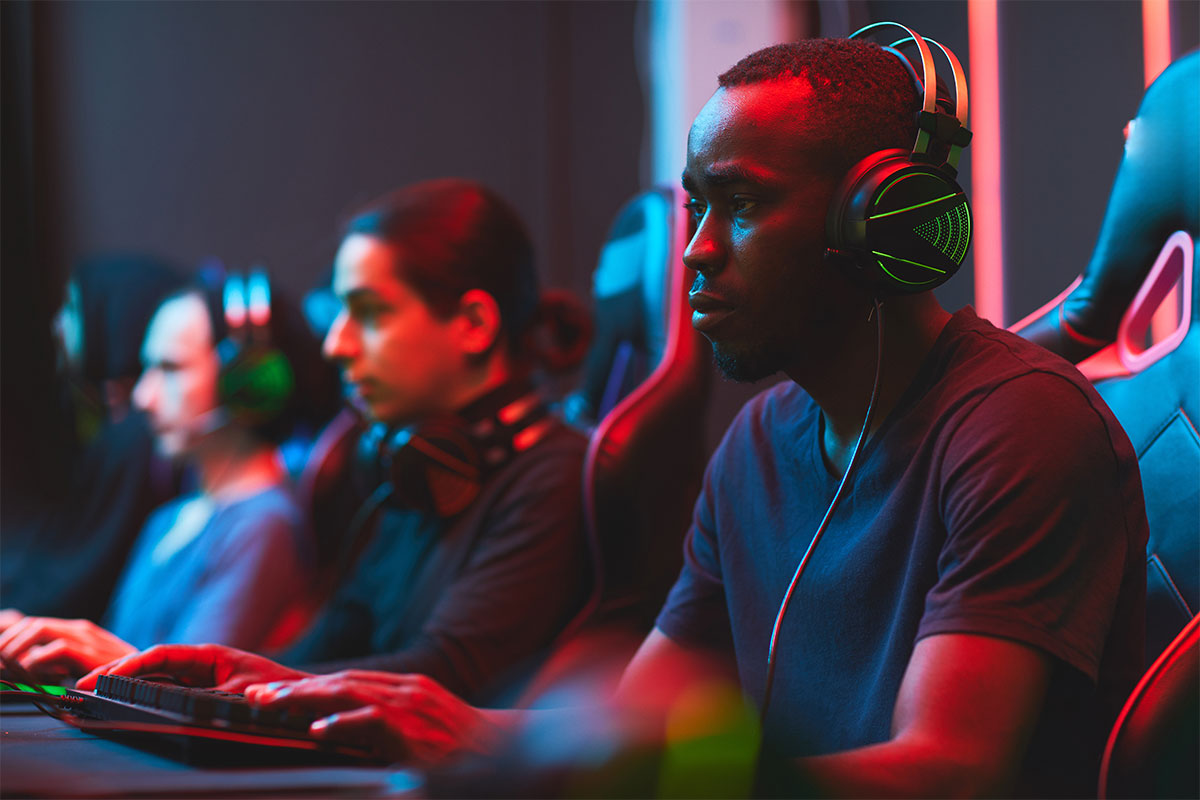 A Facility Designed for Competition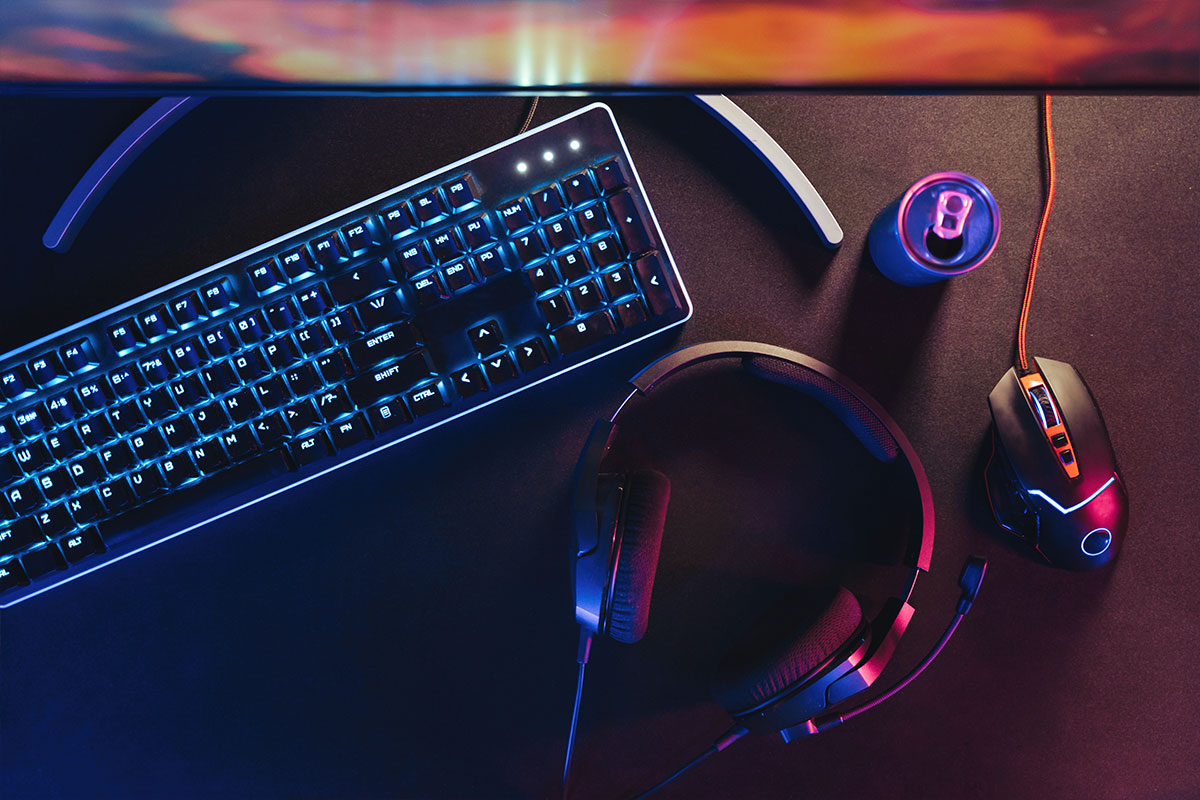 Our 1,100 square-foot facility features 10 gaming terminals with LED uplighting, using Spectrum Esports Evolution Tables and Spectrum ES Xpressions Chairs. Two mega screens are available for spectators and a Wall-Street-like ticker broadcasts real-time scores. Dedicated spectator space and "shout casting" call out what's happening to fans and fellow players following the action.
Tech Details

Lenovo Legion T5 Core I7 2.1 GHz – 32 GB ram and 1TB hard drive
LG UltraGear 27" Full HD LED Monitor - enjoy crisp visuals, sharp clarity and an IPS display with a 1ms response time.
Logitech Gaming G613 Keyboard - features LIGHTSPEED wireless technology for super-fast and multi-host connectivity.
Logitech Gaming G502 (Hero) Mouse - 11 customizable buttons and downloadable software ensure accurate gaming performance.
Logitech G840 Xl Gaming Mouse Pad
Logitech G Pro Headset - designed for esports pros, this headset keeps you comfortable through marathon training and competition sessions with incredibly accurate audio and a pro-tuned, detachable boom mic with windscreen and pop filter for crystal clear comms.
Our gaming center is located in the heart of the Simms Center on Main, home to the Sidhu School of Business, Starbucks and the McHale Athletic Center which boasts a walking track and rock wall and hosts a variety of campus events.
How to Get Involved
Interested in playing? Our esports manager can answer all your questions!