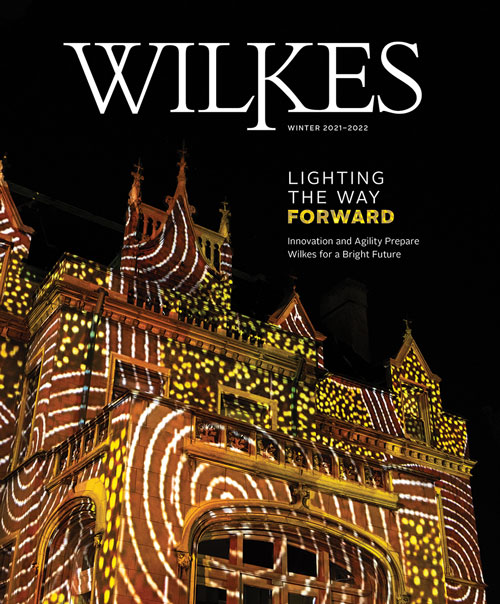 Winter 2021-22 Issue
Features
Greg Cant reflects on his first year as president, new priorities and the hope that lies ahead.
Wilkes unites to honor the past, celebrate the future and reaffirm a campus-wide commitment to innovation.
The Ron and Rhea Simms Center on Main intersects campus and community, academics and activities, social time and studying.
Meet WARLOC, one of the most powerful academic supercomputers in the region.
Departments
Read Online
Archives
View the Wilkes Magazine Archive to view past issues from 2007 to present.