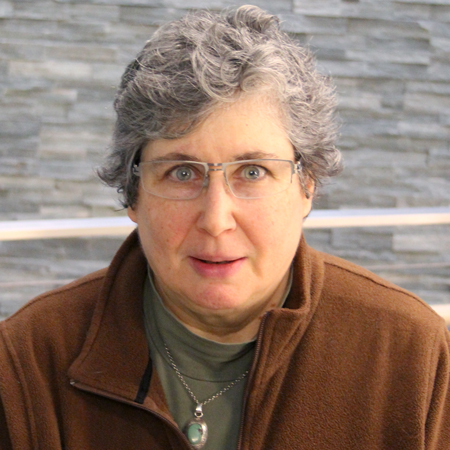 Dr. Marleen A. Troy
Professor
Env. Engin. Earth Sci. and Geology
Cohen Science Center, 425
(570) 408-4615
Last year, students and faculty in the GeoEnvironmental Sciences and Engineering Department, under the direction of Dr. Marleen Troy, teamed up with the University's Small Business Development Center (SBDC) to perform a pollution prevention/energy efficiency assessment for an SBDC client. That student faculty collaboration was recognized by former Pennsylvania Governor Mark Schweiker with the 2002 Governor's Award for Environmental Excellence.

Dr. Troy has also garnered six highly regarded awards in the field of GeoEvironmental Sciences and Environmental Engineering. Some of those awards include the United States Environmental Protection Agency National Network for Environmental Management Studies Fellowship, the Marquis Who's Who in Science and Engineering, and the OHM Award for Technical Excellence. Also in 2000 and 2002 the Pennsylvania Department of Environmental Protection recognized Dr. Troy during Pollution Prevention Week for her pollution prevention and environmental education efforts.

Due to her impressive background Dr. Troy has gained specialized experience in the areas of pollution prevention and biological treatment techniques for remediation. Dr. Troy currently teaches Environmental Health, Environmental Management Systems, and Environmental Policy.
Dr. Troy is the Chairperson...
of the GeoEnvironmental Sciences and Engineering Department at Wilkes and associate professor of environmental engineering.

Previously, she worked for seven years as a senior environmental engineer for remediation-services contractors specializing in the biological treatment of hazardous wastes.
She is responsible for teaching a variety...
of environmental engineering and environmental science courses including Hazardous Waste Management, Solid Waste Management, Soils, Environmental Health, Introduction to Environmental Science, Environmental Policy, Environmental Management Systems, Industrial Ecology, Sustainable Organization Development and Sustainable Communities.
Her research focuses on...
environmental management issues. She is a registered professional engineer (PE) in Pennsylvania.
In Dr. Troy's words...
"It's a chance to make a difference."

"I recall a quote that best conveys my approach to teaching. 'A teacher can open the door, but the student must walk through by themselves,' (Chinese Proverb). Overall, my experience with the students at Wilkes has shown that not only have they successfully gone through the door, but also many of them have proceeded to light up the room once they have entered it."