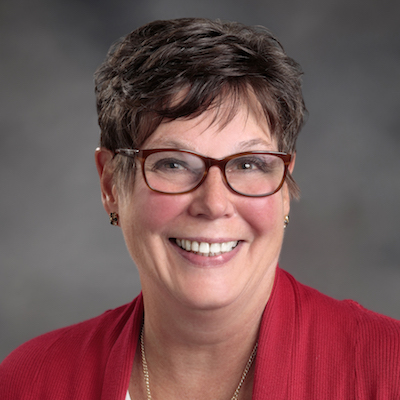 Title
Body
Biography

Dr. Terese Wignot has more than 30 years of experience at Wilkes University, serving in various faculty and administrative roles since 1989.

She began her career at Wilkes as a faculty member, teaching a variety of chemistry and biochemistry courses. Dr. Wignot served as the coordinator, and later the chair, of the chemistry department for more than eleven years. She was also the director of Science in Motion, a grant-funded program which provides middle and high school students with access to advanced science experiments, equipment, and instruction for enhanced STEM learning.

In her most recent position of Associate Provost of Enrollment Services, Dr. Wignot led the overall enrollment strategy of the University. She oversaw undergraduate and graduate admissions offices, enrollment services and marketing. Under her leadership, Wilkes enrolled its largest and most qualified first-year class. Dr. Wignot was also instrumental in developing WilkesEDGE, a program that helps select students in their transition from high school to college.

As Interim Provost, Dr. Wignot is responsible for leading the University's academic programs and initiatives, working with the deans and faculty members of seven academic schools and colleges, and supporting staff colleagues in the areas of the library and technology, the office of the registrar, University College, sponsored programs and grant support, first-year programs, information analysis and planning, and international outreach.

She has served on a variety of University committees including the Admissions and Financial Aid Committee, the University Athletic Board, the Faculty Affairs Council, the Faculty Workload Task Force and the Master Planning Committee. She has previously served as Interim Provost, Acting Dean of the School of Education, Interim Dean of the College of Science and Engineering and Associate Provost for Academics.

Dr. Wignot received her Bachelor of Arts and Doctor of Philosophy from Lehigh University. She is a member of the American Chemical Society and Phi Beta Kappa.