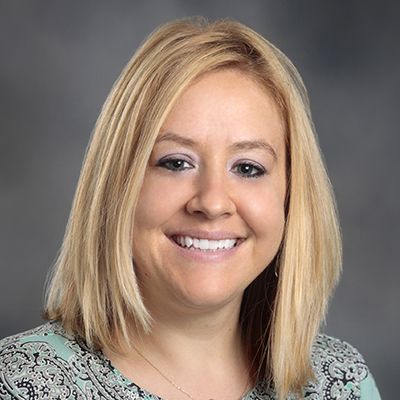 Maureen graduated from Wilkes University in 2010 with her degree in Communication Studies. She attended Bishop Hoban High School and is a life-long resident of the Wyoming Valley. During Maureen's time at Wilkes, she completed an internship in radio promotions in Nashville, TN; spent a semester in Sydney, Australia where she interned at the Sydney Entertainment Center and completed a week long study tour in Istanbul, Turkey. Upon graduation, Maureen pursued a career in higher education, working in various rolls before finding her way back home to Wilkes, where started her roll in admissions in September of 2018.
Best college advice for prospective students:
Attend as many Open Houses as you can to determine the schools you want to apply to. Once you are accepted, schedule an individualized visit. You will get a different feeling walking around campus knowing you've been accepted and attending that school is a real possibility.
Favorite thing to do in Wilkes-Barre: Take my dog, Bootsie, to the Hollenback dog park or for a walk at Kirby Park.
Finish the sentence: On Sunday mornings you can find me.. Taking a spin class at the YMCA!
Favorite vacation spot: The Poconos – my entire family rents a lake house there every summer.
Favorite Season: There's nothing more beautiful than Fall in NePA..
Random fun fact about me: There is a 17 year age gap between me and my youngest sibling.
Favorite Quote: "If you change the way you look at things, the things you look at change" - Wayne Dyer