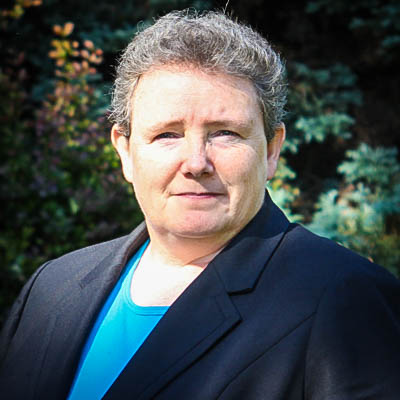 Dr. Grace Surdovel is a full time, masters-level faculty member in the School of Education. Along with serving as a full-time faculty member, Dr. Surdovel also serves as the program coordinator for the technology programs at the master's level. Dr. Surdovel has worked at Wilkes since August, 2008 and have served in a variety of capacities in the Ed.D and Masters programs. Dr. Surdovel was hired as a full-time faculty member in June of 2013 and also served as department director from 2014-2016. Her research interests focus on equity, campus climate, technology integration as well as the integration of the arts into classroom practice.
Doctor of Educational Leadership
Educational Technology
Wilkes University
August, 2015
Master of Science
Information Science
Marywood University
August, 2007
Art Education Certification - K-12
Marywood College
May, 1990
Bachelor of Fine Arts
Graphic Design
Marywood College
January, 1986
Art Education: K-12
Educational Technology Specialist
(2020) Love Tenderly: Sacred Stories of Lesbian and Queer Religious (Ed.). Mount Rainier, MD: New Ways Ministry.
(2015) Reflections of Closeted Lesbian, Gay, Bisexual, Transgender, Queer and Questioning Former
College Students: A Phenomenology. Doctoral Dissertation, Wilkes University, Wilkes Barre, PA.
& Camoni, G. A. (2009) Thoughts about Strategic Planning in Northeastern
Pennsylvania. PEL Journal, PASCD.
& Mulally, T. (2013, November). Founding partnerships to develop online middle level graduate
teacher education programs. A roundtable presentation at the annual conference of the Association for Middle Level Education, Minneapolis, MN.
Chair, University Graduate Studies Committee (2018-2019)
Member, University Graduate Studies Committee (2017-2019)
University Master Planning Committee (2016-2018)
School of Education Curriculum Committee (2014-2017)