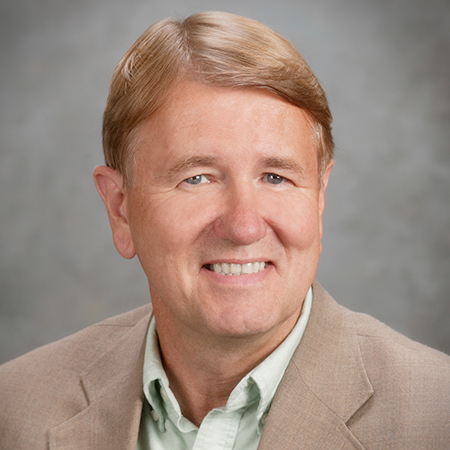 Dr. Dean F. Frear
Associate Professor
Sidhu School of Business
University Center on Main Street, 221A
(570) 408-4715
Dr. Frear was named MBA Director in May of 2016. Dr. Frear is an Associate Professor of Finance. He served for 10 years as the Executive Director of the COPE Conference where he was President for 3 years. Dean served as the conference coordinator, Vice-President for Programs and President of the NABET Conference. Dr. Frear holds the Ph.D. in Organization & Management with a concentration in Leadership. Previously working in the investment industry, Dr. Frear held a Series 7, 63, and 65 with the National Association of Securities Dealers. As a Financial Consultant, he developed and presented more than 30 seminars dealing with such issues as Estate Planning, Retirement Planning, and Investment Planning for Senior Citizens.
Dr. Frear has served on the Wilkes University Academic Standards Committee, the TREC Committee and the Graduate Studies Committee. In 2015, Dean received the Outstanding Advisor Award.

Though specializing in Leadership and Organizational Management, Dr. Frear has taught numerous courses including Introduction to Finance, Investments, Money and Banking, Risk and Insurance Organizational Behavior, Statistics, Corporate Finance, Macro, Micro, and Managerial Economics, The Selling Process, Business Research Methods, and Operations Management.

Dr. Frear worked with the Wilkes University Sovereign Center Workshop Series as a leadership consultant. He is the faculty advisor for the Wilkes University Investment Club and previously served as the Faculty advisor to Chapter of The Society for Advancement of Management Club.
Batory, S., Batory, A., Frear, D. (2009). Faculty and student perceptions of academic integrity in private and public universities: Expanding marketing horizons into the 21st Century. D. Sheppard (Ed.), Association of Marketing Theory and Practice, 18.

Frear, D. (2007). Rural female entrepreneurs: A demographic survey in rural Pennsylvania. Journal of Business & Public Affairs. 1,2.
Kallianiotis, J. & Frear, D. (2007). Assets return and risk and exchange rate trends: An ex post analysis Journal of European Research Studies. X, 1-2.

Frear, D. (2006). How to spot management /leadership hooey. Northeast Business Journal

Frear, D. (2005) Rural Female Entrepreneurs: An Exploratory Study Of Leadership Profiles In Rural Pennsylvania. Capella University. Dissertation.

Conference Proceedings

Northeastern Association of Business, Economics and Technology. (2009). Attended in capacity of NABET President. State College, PA.

COPE, International (2009). Attended in capacity of Interim President & Executive Director. Dubai, Arab Emerits.

Society for Advancement of Management (2009). Personailty Characteristics of Entrepreneurs: A Comparison with the ManagerialPersonality. Las Vegas, NV

Northeastern Association of Business, Economics and Technology. (2008). Attended in capacity of Vice President Programs. State College, PA.

COPE, International (2008). Attended in capacity of Executive Director. New Delhi, India.

Society for Advancement of Management (2008). The Effect of Change on Management Planning:
Applying Chaos Theory. Arlington, VA.

Northeastern Association of Business, Economics and Technology. (2007). Attended in capacity of Vice President Programs. State College, PA.

Society for Advancement of Management (2007). Demographic characteristics of Rural Female Entrepreneurs. Las Vegas, NV

Financial Services Symposium 2006 (2006). Assets Return and Risk, and Exchange Rate Trends in an Uncertain Environment. Financial Services Institute, St. John's University, New York City, N.Y

Association of Pennsylvania University Business and Economics Faculty (2006). Demographic Characteristics of Rural Female Entrepreneurs. State College, PA

Society for Advancement of Management (2006). Workplace Diversity: Ethical and Legal Issues Orlando, FL.

Society for Advancement of Management (2005). Gender Issues in Leadership. Las Vegas, NV

Society for Advancement of Management (2004). History of Emotional Intelligence. Orlando, FL

Association of Pennsylvania University Business and Economics Faculty (2004) Cultural Variations in Leadership State College, PA

Pennsylvania Economic Association (2003). Corporate Firm Objective, Valuation, and Risk: A New Revisional Frontier of Finance. Millersville, PA.

Presentations and Seminars

Frear, D. (2009). Personailty characteristics of entrepreneurs: A comparison with the managerial personality. Conference Paper. Society for Advancement of Management. Las Vegas, NV

Frear, D. (2008). The effect of change on management planning: Applying chaos theory. Conference Paper. Society for Advancement of Management. April, 2008. Arlington, VA.

Frear, D. (2006). Demographic characteristics of rural female entrepreneurs.
Conference Paper. Association of Pennsylvania University Business and Economics Faculty, October, State College, PA.

Frear, D. & Kallianiotis, J. (2006). Assets return and risk, and exchange rate trends in an uncertain environment. Presented at the Financial Services Symposium 2006 of the Financial Services Institute, September, 2006. St. John's University, New York City, NY.

Frear, D. (2006). Workplace diversity: Ethical and legal issues. Conference Paper. Society for Advancement of Management, April, 2006. Orlando, FL.

Frear, D. (2005). Gender issues in leadership. Conference Paper. Society for Advancement of Management, April, 2005. Las Vegas, NV.

Frear, D. (2004). Cultural variations in leadership. Conference Paper. Association of Pennsylvania University Business and Economics Faculty, September, 2004. State College, PA.

Frear, D. & Spath, D. (2004). History of emotional intelligence. Conference Paper. Society for Advancement of Management, March, 2004.Baltimore, MD.

Frear, D. & Kallianiotis, J. (2003). PA. Corporate firm objective, valuation, and risk: a new revisional frontier of finance. Conference Paper. Pennsylvania Economic Association May, 2003. West Chester University of PA.

Workshops and Seminars Developed and Presented

Leadership Workshop for Students from Multiple Universities – University of Scranton October, 2009
Syllabus Development Workshop for Adjunct Professors Wilkes University January, 2009
Leadership Workshop – Sovereign Center for Executive Education May, 2005
Leadership Workshop – Sovereign Center for Executive Education November, 2004
Insurance Issues for Seniors Seminar 2002
Retirement Planning for Senior Citizens Seminar 2001
Estate Planning using Trusts Seminar 2001